---
February and March
---
10th February
Sara Berkeley and New Creative Writing from UCC
---
You can listen to Sara's reading here.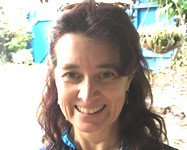 Sara Berkeley grew up in Dublin. She has six poetry collections published, also a novel and collection of short stories. She lives with her daughter in the San Francisco Bay Area where she works as a hospice nurse and rides a road bike crazy distances for climate action. She is currently working on a book about hospice nursing, and writes a blog called HelloGoodbyeOneDayTheEnd.
Raven Arts Press published her first collection Penn in 1986. Since then she has published Home Movie Nights (poems, 1989), The Swimmer in the Deep Blue Dream (stories, 1992), Facts about Water (new and selected poems, 1994) and Shadowing Hannah (a novel, 1999). The Gallery Press has published her recent poetry collections, Strawberry Thief (2005), The View from Here (2010) and What Just Happened (2015).
---
You can listen to all readers from UCC's Creative Writing programme here.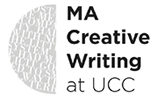 Poets and short fiction writers engaged in the UCC Creative Writing MA programmes will read from their new work. Presented by Leanne O'Sullivan, readers include Betty O'Mahony, Bri Ollre, Cathy Ryan, Daniel Johnson, Debra Fotheringham, Margaret O'Driscoll, Pat Agnew, Peggy McCarthy and Robyn Creamer.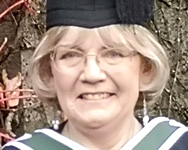 Betty O'Mahony is a native of Cork city, and her poems are very much inspired by her homeplace. Having recently retired she is now a full time student at UCC, where she is undertaking an MA in Creative Writing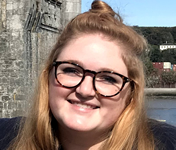 Bri Ollre is a writer from Kemah, Texas. She is currently pursuing a master's degree in creative writing at University College Cork and holds a BBA in Management Information Systems from Texas Tech University. Before moving to Cork, Bri lived in Dallas, Texas and she is happy to finally escape the heat in Ireland.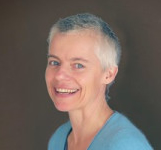 Cathy Ryan has been working in embodied movement practice for many years, she runs workshops, classes and trainings in Europe and further afield – in all kinds of environments with all kinds of people using music, meditation and a range of creative explorations. Her background is in theatre, she trained and worked as an actor for many years. She is a founding member of Open Floor International, a school for conscious movement practice. In 2006 she had a chapbook of poetry, I Dare You, published by Tall Lighthouse UK. She is currently on the creative writing MA at UCC. For more visit www.humans-being.co.uk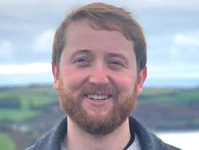 Daniel Johnson is a 24 year old poet from Ringwood, New Jersey. He lives in Cork, Ireland where he is completing an MA in Creative Writing at UCC. His work has appeared in journals such as A New Ulster, The Onion River Review, and the Honest Ulsterman.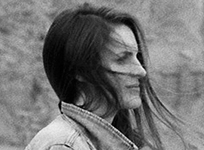 Debra Fotheringham is an American writer and singer/songwriter from Utah. She is currently living in Cork, Ireland, studying for master's degree in creative writing at University College Cork. As a songwriter, Debra has released three albums of original folk/roots music. Her music has been featured on American television including CBS, PBS, and AMC. She is also a featured vocalist on three albums from EDM megastar, Kaskade, including his Grammy nominated album, Atmosphere.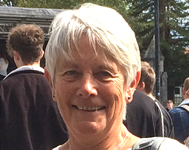 Margaret O'Driscoll is a traveling grandmother and lives in Cobh, Co. Cork. She writes poetry, essay and memoir and is currently working on her first collection. Margaret is a member of Midleton Writer's Group and of Cork Words.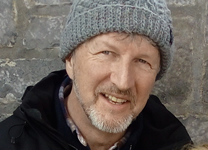 Pat Agnew is originally from Dublin and spent many years working overseas as part of his career as a computer programmer. He returned to Ireland in 2017 and settled in Lismore, Co. Waterford. Pat has always had an interest in poetry and writing in general, and is hoping that now is the time in his life when he has the time and opportunity to develop that interest in a comprehensive and fulfilling way. Pat is a full time MA Student studying Creative Writing in UCC.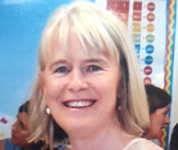 Peggy McCarthy is currently doing the M.A. in Creative Writing in UCC. She lives in Waterford city.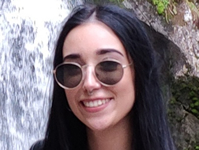 Robyn Creamer is a 23 year old student from Douglas, Cork on the MA in Creative Writing. She studied Arts International for her undergraduate degree at UCC, majoring in English and German. Although she is primarily a writer of fiction, the MA has encouraged her to dabble in poetry. Irish folklore and mythology, non-romantic relationships between women and themes of feminism are among her main writing interests.


---
---
9th March
Ó Bhéal in association with Women Scream 2020 presents
Fióna Bolger and Moyra Donaldson
---
You can listen to Fióna's reading here.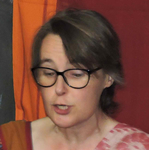 Fióna Bolger recently launched her first poetry collection, a compound of words (Yoda Press, 2019). She lives between Ireland and India. Her work has appeared in Poetry Ireland Review, Southword, The Brown Critique, Poetry Bus, The Chattahoochee Review and others. She co-edited All the Worlds Between (Yoda Press, Delhi, 2017), a poetry project between Ireland and India.
Her grimoire was published in 2015, Geometry of Love Between the Elements by PB Press. She is a co-ordinator of Dublin Writers' Forum and a member of the creative team of Outlandish Theatre Platform. Fióna is currently working towards a PhD at DCU entitled 'Searching for Poems in the Cracks Between Borders'.
---
You can listen to Moyra's reading here.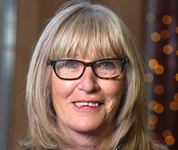 Moyra Donaldson is a poet and creative writing facilitator from Co Down. She has published eight collections of poetry, most recently Carnivorous (Doire Press, 2019) which was recently nominated for Poetry Wales – Book of the Year by poet Kerry Hardie, who described it as 'completely fearless yet deeply reverent'. Ciaran Carson described the poems as 'searching, intimate, sometimes harrowing – recognising the capacity of language to transform ourselves'. Her awards include the Women's National Poetry Competition, The Allingham Award, Cuirt New Writing Award, North West Words Poetry Award, the Belfast Year of the Writer Award and in 2019 she received a Major Artist Award from the Arts Council Northern Ireland.
Moyra has collaborated with a number of visual artists and in 2018, she worked with Wexford artist, Paddy Lennon to produce Blood Horses, a limited edition publication of artworks and poems. Blood Horses tells the stories of The Byerley Turk, Darley Arabian and Godolphin Barb, the three founding stallions of the thoroughbred horse. It also explores the profound link between humans and horses. Her poems have featured on BBC Radio and television and on American national radio and television and she has read at festivals in Europe, Canada and America.

---
The Mujeres Poetas Internacional (MPI) Inc. or Women Poets International Movement MPI was founded in 2009 in the Dominican Republic by the poetess and publicist Jael Uribe, with the goal of promoting women poets who take an active part in the movement and who seek to make themselves known internationally through their participation in different collective projects.
The organisation seeks to enhance the work of women in poetry and to help reclaim their rightful place in literature. They have created the Grito de Mujer or Woman Scream International Poetry and arts festival, a non profit, successful chain of events organised by volunteers worldwide, celebrated throughout the month of March each year to honor women and their role in society though poetry and arts, while delivering a message of non-violence against them, as a way to combine culture and unite volunteers towards this honorable cause.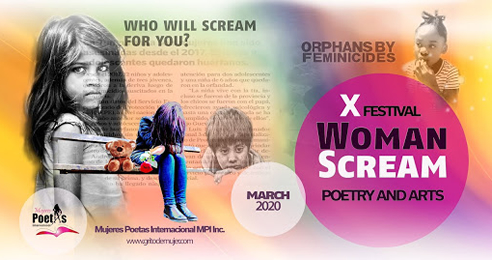 ---
---