---
April and May
---
3rd April
Ó Bhéal in association with Foras na Gaeilge presents
Louis de Paor
You can listen to Louis' reading here.

Louis de Paor has been involved with the contemporary renaissance of poetry in Irish since 1980 when he was first published in the poetry journal Innti which he subsequently edited for a time. His most recent publications include The Brindled Cat and the Nightingale's Tongue (Bloodaxe 2014) and Grá fiar (Coiscéim 2016). He edited Leabhar na hathghabhála/Poems of repossession, a bilingual anthology of twentieth-century poetry in Irish (with English translations), which was published by Bloodaxe in April 2016 and reprinted in February 2017.
While poetry should always be romantic (there never is a practical reason for the stuff), he always avoided the romanticism of the mushy line and the soft tone and the fuzzy diction. There was always something wire-taut about his work. No floss here. – Alan Titley, The Irish Times
Descartes, Isaac Newton, Galileo and Stephen Hawking lurk in the lush undergrowth of this intriguing collaboration. Anchored by the sensual Irish language poetry of Louis de Paor, piper Ronan Browne doesn't so much paint an aural landscape as stitch it seamlessly around every syllable, swaddling de Paor's richly spoken words in a tapestry laden with left-field sound samples and quotidian reminders of life's ordinary magic. The sheer cinematic scope of Browne's music is revelatory, sundered from any cosy notions of traditional music convention. A revelatory collaboration that glistens in the heat forged by its own spirit of adventure. – Siobhán Long, The Irish Times
---
10th April
Ó Bhéal's 10th Anniversary
(500+ nights of Poetry)
celebrates Five Words Volume X and an open-mic for Only Other Poets' Poetry
You can listen to John's reading and to the shortlisted poets and contributors to Five Words Vol X right here.
You can also listen to the Fifth Floor Band playing here.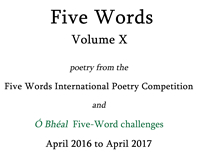 Ó Bhéal's 10th Anniversary event celebrates the launch of Five Words Volume X – with readings by contributors, shortlistees – and the winner of our 4th Five Words International Poetry competition, John Baylis Post. Short-listed poets will also be reading on the night, including Siobhan Campbell and Ted O'Regan, as will contributors to the Monday night Five Word Challenges held at Ó Bhéal over the past 12 months. The anniversary open-mic is only for poems written by other poets, so bring a couple of your favourites! (or hand your own to a mate)
Our congratulations to
John Baylis Post
winner of the 4th Five Words International Poetry Competition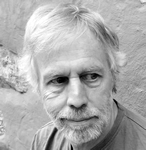 John Baylis Post (previously, at various times, a medieval historian, a wages clerk, a manuscript curator, a parliamentary election agent, and head of a general hospital) lives on the Beara peninsula in West Cork. He has been writing poetry, on and off (mostly off), for upwards of fifty years. His poems have been published in Ireland, England, and Italy, and he was judged Canterbury Poet of the Year 2014. He now helps to run Hungry Hill Writing's competitions and publications (www.hungryhillwriting.org). Selected poems and some other writing, together with fine art photographs, can be found at www.johnbaylispost.com
---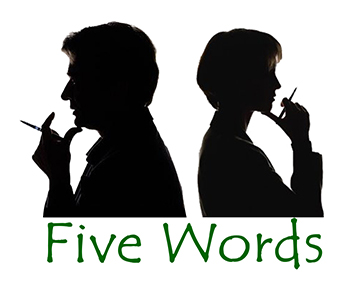 The 5th Five Words International Poetry Competition will begin on Tuesday April 11th 2017 (at midday GMT) and run for 42 weeks, until the last week of January 2018. This year's judges are Kathy D'Arcy and Rab Urquhart. Watch this space …
---
17th April
Rachel Coventry and Ingrid Casey
You can listen to Rachel's reading here.

Rachel Coventry lives in Galway where she is studying for a PhD in Heidegger's Poetics at NUIG. Her poetry has appeared in many journals including Poetry Ireland Review, THE SHOp, Stony Thursday Book, Cyphers, Banshee, Crannóg and The Honest Ulsterman. In 2016 she won the Galway University Hospitals Arts Trust Annual Poetry Competition and was short-listed for the Patrick Kavanagh Poetry Prize. Her debut collection is forthcoming from Salmon poetry.
You can listen to Ingrid's reading here.

Ingrid Casey is an emerging Irish poet and short fiction writer. Recent publications across Ireland and Britain include The Stony Thursday Book, The Interpreter's House and The Lonely Crowd. In 2016-17 she has had flash fiction shortlisted for the Doolin Writer's festival prize, and stories shortlisted for the Ghost Story Supernatural fiction competition, along with the Stinging Fly and Berlin's Sand journal. Her poetry has been published in various Irish literary journals and the Looking at the Stars anthology. Since her initial foray into creative writing in 2015, she has read at events in conjunction with the University of Kent's LGBTQ festival and Canterbury's award winning Free Range Series. Her work approaches the surreal, from a feminist perspective, with a nod to visual art and philosophy.
---
24th April
Martin Figura and Helen Ivory
You can listen to Martin's reading here.

Martin Figura was recently described as a pleasant 58 year old gentleman (hospital referral letter). His collection Dr Zeeman's Catastrophe Machine (Cinnamon Press) and pamphlet Shed (Gatehouse Press) were published in 2016. The show of Dr Zeeman started touring in 2016. He was shortlisted for the Ted Hughes Award and won the Saboteur Award for his previous show and collection Whistle. He lives in Norwich where he works part-time at the Writers' Centre and runs Café Writers.
You can listen to Helen's reading here.

Helen Ivory's fourth Bloodaxe collection is Waiting for Bluebeard (May 2013). She edits the webzine Ink Sweat and Tears and is tutor and Course Director for the UEA/WCN creative writing programme. Fool's World, a collaborative Tarot project with Tom de Freston (Gatehouse Press) won the 2016 Saboteur Best Collaborative Work award. A book of mixed media poems Hear What the Moon Told Me is out from KFS. Last year she received an Arts Council grant to work on The Anatomical Venus, which is forthcoming from Bloodaxe.
---
1st May
John Murphy
You can listen to John's reading here.

John Murphy's debut collection, The Book Of Water, was published in 2012 by Salmon poetry. His second, The Language Hospital, appeared from Salmon in December 2016. He has been three times shortlisted for the Bridport Prize (Prize winner 2013), and three time shortlisted for the Hennessy Cognac/Irish Times writing awards. His poem, Threnody of The Campion Flowers For Paul Celan, was in the final shortlist for the 2016 UK National Poetry Competition. He is a two time winner of the Strokestown International Poetry Prize (2015 and 2016). His poems have been published in many journals and magazines, including Cyphers, AMBIT, Mimesis, Stony Thursday Book and Poetry Ireland Review.
---
8th May
Shara McCallum
You can listen to Shara's reading here.

Originally from Jamaica, Shara McCallum is the author of five books of poetry, published in the US and UK: Madwoman (Peepal Tree Press, 2017), The Face of Water: New and Selected Poems (Peepal Tree Press, 2011), This Strange Land (Alice James Books, 2011), Song of Thieves (Pitt Poetry Series, 2003) and The Water Between Us (Pitt Poetry Series, 2003). Her poems have appeared in literary magazines, anthologies, and textbooks in the US, UK and other parts of Europe, the Caribbean, Latin America, and Israel and have been translated into Spanish, French, Italian, Romanian, Dutch, and Turkish. Her personal essays appear regularly in print and online. Recognition for her writing includes a Witter Bynner Fellowship from the Library of Congress, a National Endowment for the Arts Poetry Fellowship, the Agnes Lynch Starrett Prize for Poetry, and other awards. She is Director of the Stadler Center for Poetry and the Margaret Hollinshead Ley Professor of Poetry and Creative Writing at Bucknell University.
---
15th May
Diarmuid Fitzgerald
You can listen to Diarmuid's reading here.

Diarmuid Fitzgerald was born in 1977 in Co. Mayo and grew up in Co. Cork. He started writing haiku in 2002 and lived in Japan from 2003 until 2006. He then moved to London where he gained a Post-Graduate Certificate in Education (Primary) in 2007. In 2008 Diarmuid moved back to Ireland where he currently works and lives in Dublin as a primary school teacher. In the summers of 2011 and 2012 he walked the Thames Path. This became the basis for his first collection of haiku and tanka poetry, Thames Way (Alba Publishing, 2015). In 2016 he wrote a novel, An Affinity for Metal. Diarmuid completed his walk of the Camino in 2016 and wrote short lyric poems along the way. This is now a short collection of poems called Camino Cantos. He is currently writing his second novel, The River Takes It.
---
22nd May
Mary Madec
You can listen to Mary's reading here.

Mary Madec's latest collection Demeter Does Not Remember (Salmon Poetry, 2014) has been described as 'quietly stunning' with 'exquisitely crafted poems' (Joseph Horgan, Burning Bush 2, Jan. 2015) She has appeared most recently in Stand, The Cork Literary Review, the international anthology Poets' Quest for God (Eyewear, 2016) and Washing Windows? Irish Women Write Poetry (Arlen House, 2016). In 2008 she won the Hennessy XO Award for Emerging Poetry and her first collection In Other Words was published by Salmon Poetry in 2010. Recently she read her poem Puppet On A String on the Ryan Turbidy Morning Show (March 1, 2017).
---
29th May
Sarah J. Sloat
You can listen to Sarah's reading here.

Sarah J. Sloat lives in Frankfurt, a stone's throw from Schopenhauer's grave. Her poems and prose have appeared in Beloit Poetry Journal, Hayden's Ferry Review and Sixth Finch, among other journals. Sarah's poetry chapbook on typefaces and texts, Inksuite, is available from Dancing Girl Press, which also published Heiress to a Small Ruin (2016) and Excuse me while I wring this long swim out of my hair (2011).
Australian filmmaker Marie Craven made a poetry-film of Sarah's poem Dictionary Illustrations, which won the Ó Bhéal Poetry-Film Competition in 2016. At the moment, Sarah is working on a series of found poems.
---