---
August and September
---
1st August
Susan Connolly
You can listen to Susan's reading here.

Susan Connolly's third collection Bridge of the Ford has just been published by Shearsman and is a collection of visual poetry. She lives in Drogheda, Co. Louth. Her first full-length collection For the Stranger was published by Dedalus Press in 1993. She was awarded the Patrick and Katherine Kavanagh Fellowship in Poetry in 2001. In the same year she received a Publications Grant from the Heritage Council of Ireland for A Salmon in the Pool, a literary and place-names map of the river Boyne from source to sea.
Collaborations with writer and photographer Anne-Marie Moroney include Race to the Sea (1999), Ogham: Ancestors Remembered in Stone (2000) and Winterlight (2002). With Anne-Marie Moroney she co-authored Stone and Tree Sheltering Water (1998), an exploration of sacred and secular wells in Co. Louth. Her poems have been published in journals and magazines throughout Ireland and the U.K. Her poems are included in the Field Day Anthology, Vol IV, Voices and Poetry of Ireland and Windharp: Poems of Ireland since 1916. Some of her work has been broadcast on The Poetry Programme RTE Radio 1. Susan Connolly's second collection Forest Music was published by Shearsman Books in 2009. Shearsman also published her chapbook The Sun-Artist: a book of pattern poems in 2013.
---
8th August
Anne Irwin & Stephen Byrne
You can listen to Anne's reading here.

Anne Irwin lives in Galway. In her youth she studied English Literature and Philosophy in U.C. Galway. She is a Homeopath and teacher, has three sons and six grandchildren. At one time she ran a restaurant. She loves cooking and writing poetry. Her poems are sometimes political and often satirical. Her dialogue poems The Guillemots deal with the rather acrimonious relationship between Mr and Mrs Guillemot and are performed with Brian Mannion.
Her poems have been published in many literary magazines including The Irish Left Review, ROPEs Literary Journal, Galway Literary Review, Emerge Literary Review, Skylight 47. etc. She was guest speaker  at Over the Edge 2012, 2016, North West Words 2012 2015, An Beal Binn Festival Erris, Flat lakes Festival, Volvo Ocean Race, Right to Water Protests Galway 2014, 2015, Derry, and NUIG Alumni Evenings.
You can listen to Stephen's reading here.

Stephen Byrne is a chef from Dublin living in Galway. His work has been published or is forthcoming in The Indian Review, Warscapes, Spontaneity, Boyne Berries, The Poetry Bus, Galway Review, The Original Van Gogh's Ear Anthology, Skylight 47 and many other places worldwide. His poems have been translated into Russian for the Nasha Gazeta journal. He has been shortlisted for The Redline Book Festival Poetry Competition and 'Over the Edge' Poetry competition and more recently selected for the TCK Productions competition in London. In 2012 he collaborated with 6 Galway based poets to create a poetry anthology called Wayword Tuesdays and this was short listed for Writing Magazines Writers' Circle Anthology Award.
---
15th August
Sandra Ann Winters
You can listen to Sandra's reading here.

Sandra Ann Winters is the winner of the 2011 Gregory O'Donoghue International Poetry Competition, and a Pushcart nominee, having won numerous poetry awards and commendations in the United States. She is the author of a full-length poetry collection The Place Where I Left You (Salmon Poetry 2014), and a chapbook Calving Under the Moon (Finishing Line Press 2013). Her poems have been published in the Cork Literary Review, the North Carolina Literary Review, Wisconsin Review, Southword Journal, and others. Most recently she has been published in Salmon Poetry's new anthology Even the Daybreak, and her poems have been selected for the Winston Salem, NC, "Poetry in Plain Sight" poster program that displays winning poems throughout the city.
A resident of North Carolina, she retired from Guilford College, Greensboro, NC, as a professor of Irish and English literature. A part-time resident of Millstreet, County Cork, she has visited and travelled extensively in Ireland since 1998, returning often to read and write.
"Sandra Ann Winters' poems are refreshingly direct, heroic in their address of the issues at the heart of the human condition. A natural empathy for the 'individual journey' is leavened by a superb mastery of her chosen craft, what Joyce calls 'a scrupulous meanness.' Her experience of growing up in rural North Carolina along with her extensive travels in Ireland bring a unique dimension to a poetry that transcends geographic and socio-cultural divides. How she unpeels the masks that would distract us from an assessment of our true Selves is quite unique in modern poetry. A most welcome and timely addition to the canon of Irish poetry." – Eugene O'Connell, Editor Cork Literary Review
---
22nd August
Ó Bhéal in association with The Community Foundation for Ireland presents
2016 Commemoration Series (Event 5 of 8)
1916 Women the World Over
You can listen to the entire performance here.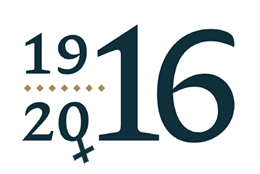 1916 Women the World Over interweaves a diverse and radiant tapestry of outstanding International women's voices, accompanied by multi-talented, award-winning Cork flautist Joanne Quirke, along with poets Fióna Bolger, Nita Mishra, Christine Murray and Rosaleen Crowley performing their centenary compositions, and more besides.
The evening will also include projections of poems and silent footage from the era.

Fióna Bolger's work has appeared in Southword, The Brown Critique, Poetry Bus, The Chattahoochee Review and others. She performs in Eastrogen Rising, a response to Waking the Feminists 1916. She has appeared at Monday Echo, DUB, Ó Bhéal, Lingo and others. She is a co-ordinator of Dublin Writers' Forum and a mentor with Uversity.

Nita Mishra is a reflective development practitioner working towards completing her PhD thesis on (demystifying) rights-based approaches to development at UCC. She has worked with many non-governmental and international development agencies in the Indian context with a focus on the manifold dimensions of poverty. Nita has published research papers, and poetry. Her poetry is indebted to the lives of the women she has met, known, and interacted with, in all walks of her life. More recently, her work has been cited, and compared with others as reflecting upon the new and emerging future of Irish Feminist writings.
*NB Late Notice: Unfortunately, Nita will not be able to attend the event. Instead, her contribution will be read by Yameema Mitha.

Nita Mishra's contribution will be read by Yameema Mitha. Yameema's life and background transcends many of India's religions and many of India's borders, including the most intractable one of Pakistan! Her mother comes from a Christian-Hindu family of educationists from Bengal, who were Gandhi's very first hosts in India, and her father from a political business Mumbai Muslim family. Involved in social justice issues, mother tongue education, theatre, Indian classical music and Indian cinema, she has been an activist and an educator, a student of music and both acted in and directed theatre. She has worked on women and law, bonded workers and labour unions in Pakistan, and run Pakistan's only bilingual school. In Ireland she is active in the Indian Classical Music Society of Ireland. Married to an Irishman, Ireland is one of her homes, Patrick Pearse one of her heroes, and both her children gaeilgeoirs. She is the co-author of Pakistan: Tradition and Change (1996) and translator of Obedience to the Amir: An early text on the Afghan Taliban Movement (2015).

Christine Murray lives in Dublin. She has published a number of volumes, including a small collection of 'Cycles' and interdependent poems Cycles (Lapwing Press, 2013), She, a book-length single poem (Oneiros Books, March 2014) and The Blind (Oneiros Books, 2013). She has published two chapbooks Three Red Things (Smithereens Press, 2013) and Signature (Bone Orchard Press, 2014). She is curator of Poethead; a poetry blog. She is about to become an essayist.

Rosaleen Crowley's first book of paintings and poems, Point of Connection, was published by Bradshaw Books, Cork in April, 2016. Rosaleen has a Bachelor of Arts degree in English and Psychology from University College, Cork, a Higher Diploma in Education, Ireland, A.L.C.M. (Speech and Drama) and a Gold Medal for the Speaking of Verse and Prose (LAMDA)
Rosaleen's Irish heritage inspires her love of water, trees and open spaces. She signs her paintings as Roscro. Rosaleen draws on her creative energy to paint and write poems exploring a "sense of self" and a "point of connection". Rosaleen  spends her time living in Carmel, Indiana USA and Youghal, Co Cork, Ireland roscro@att.net

Joanne Quirke is a multi-instrumentalist from Cork city who began playing the tin whistle at the age of 14 and quickly progressed to the flute at the age of 15. She also plays fiddle, piano and harp. Joanne studied Music at University College Cork where she was awarded BAMus and BMus degrees and also received the Sean O Riada memorial award for performance in Irish Traditional Music. More recently she completed the PDE at UCC and is currently a Music teacher at second level.
Joanne has won many honours at Fleadh Cheoil na hÉireann in the past including three senior All-Ireland titles in flute (2014) whistle slow airs (2011) and whistle (2010) and has performed on TG4 and Raidió na Gaeltachta. Joanne currently teaches flute and whistle with the Douglas branch of Comhlatas Ceoltóirí Éireann and Club Ceoil Ballyphehane. She is a regular performer at events and festivals throughout the country and was recently featured as a Showcase performer at Cruinniú na bhFliúit. Joanne was also recently involved in the creation of a series of tutorials for Irish Music Apps in which she acted as tin whistle teacher. She has toured extensively throughout Europe and Japan, performing in countries including England, Wales, France, Hungary, Poland, Bulgaria and Lithuania.


---
29th August
Eleanor Rees
You can listen to Eleanor's reading here.
Photo By Elly Lucas


Eleanor Rees was born in Birkenhead, Merseyside in 1978. Her pamphlet collection Feeding Fire (Spout, 2001) received an Eric Gregory Award in 2002 and her first full length collection Andraste's Hair (Salt, 2007) was shortlisted for the Forward Prize for Best First Collection and the Glen Dimplex New Writers Awards. Her second collection Eliza and the Bear (Salt, 2009) is also a live performance for voice and harp which has toured in the North West. Eleanor published her third collection Blood Child with Liverpool University Press/Pavilion Poets in 2015.
Eleanor works in the community as a poet, running writing workshops for The Windows Project. She also holds an AHRC funded PhD University of Exeter in the theory and practice of the local poet. She often collaborates with other writers, musicians and artists and works to commission. She is currently Lecturer in Creative Writing at Liverpool Hope University.
---
5th September
Elaine Cosgrove & Trevor Conway
You can listen to Elaine's reading here.

Elaine Cosgrove is from County Sligo. Her work has been published in The Penny Dreadful, The Bohemyth, New Binary Press and The Stinging Fly Magazine. Elaine was a 2015 Poetry Ireland Introductions poet. She works in community support, and the NUIG Irish Studies Summer School. Elaine is a graduate of the MPhil. in Creative Writing at Trinity College. She has just finished her first collection of poems. www.elainecosgrove.tumblr.com 

You can listen to Trevor's reading here.

Trevor Conway, from Sligo, has been based in Galway since 2005. As a writer, he concentrates on poetry, fiction and songwriting, but has also worked occasionally on scripts, plays, non-fiction and journalism. He believes strongly in the value of variety in writing (as long as it isn't to the detriment of quality), which is also a handy way of avoiding boredom. Themes which constantly scratch at his door include nature, creativity, sport, fleeting moments, people and society in general, particularly focusing on the peculiarities of human practices and viewpoints.
In 2015, he began the website Poems in Profile (see poemsinprofile.weebly.com) introducing one poem and interviewing the poet every two weeks. His work has been published in Ireland, Austria, the UK, the US and Mexico, where his poems were translated into Spanish. He has been interviewed for RTE Radio 1's Arena arts show, as well as local radio stations Ocean FM and Galway Bay FM. His first collection of poems, Evidence of Freewheeling, was published by Salmon Poetry in 2015. He blogs occasionally at trevorconway.weebly.com.
---
12th September
Christine Broe
You can listen to Christine's reading here.

Christine Broe was born in Dublin in 1948. She has worked as Art Teacher, Creative Writing Facilitator, and for the last twelve years as a Creative Arts Therapist. Swan Press published her first collection Solas Sólás in 2003. She was winner of the inaugural Brendan Kennelly / Sunday Tribune Award in 2001. In 2002 she won the Premio Cittá di Olbia award and represented Ireland in Sardinia. She has a long association with the Rathmines Writer's Workshop now in its 25th year.
Her new collection Lifting Light brings together her work in sculpture, painting and poetry for the first time. In 2016 the IFI facilitated a short documentary film project, featuring her sculpture and poetry, for the Bealtaine festival.
---
16th September
Ó Bhéal in association with Cork City Council presents
a special Friday edition of Ó Bhéal for
Cork Culture Night 2016
Temper-Mental MissElayneous
You can listen to TMM's performance here
and you can see a video of her entire performance here.

For Culture Night 2016, Ó Bhéal is the final leg of a new Poetry Trail organised by Munster Literature Centre and Cork City Libraries. From 5pm at Alchemy Café, readings from Ian Wild and Paul Casey. At Elizabeth Fort from 6pm, Gerry Murphy and Patrick Cotter. At Nano Nagle Bridge from 7pm, Mary Noonan and Matthew Sweeney. Cork City Library from 8pm hosts the launch of the new Collins Anthology of Cork poets On the Banks, edited by Allanah Hopkin.
Temper-Mental MissElayneous is a Dublin born poet and rapper, studying Fine Art, Sculpture in NCAD. The bodhrán beating psyche of social consciousness. The moral musical pinnacle amongst the mainstream. Revolution in rhyme. The heart pumping feminine blood through Hiphop in Ireland.
"Elayne Harrington is a consummate artist and wordsmith who has extended the definition of poetry on the island of Ireland. A gifted communicator and a riveting performer, she catalyses the energy of her audience through chant and rhythm, in lines that are charming, uplifting and radical." – Paula Meehan

---
19th September
Keith Payne
You can listen to Keith's reading here.

Keith Payne is the Ireland Chair of Poetry Bursary Award winner for 2015-2016. His collection Broken Hill, (Lapwing Publications, 2015) will be followed by Six Galician Poets, translations of contemporary Galician poetry, (Arc Publications, 2016). He lives in Vigo with the musician Su Garrido Pombo.
His poetry translations appeared in Forked Tongues: Galician, Catalan and Basque Women's Poetry in Translations by Irish Writers, Ed. Manuela Palacios (Shearsman, 2012) and he has also published stories by Argentinean writer Alan Pauls for Mountain-islandglacier (Broken Dimanche Press, 2012) and Catalan writer Victor Balcells Matas from his début collection Yo Mataré Monstruos por Ti (I Will Kill Monsters for You) (Editorial Delirio, 2010).
---
26th September
Kevin Barrington
You can listen to Kevin's reading here.

Kevin Barrington is a Dublin based poet, advertising copywriter, multimedia artist, former foreign correspondent and UN volunteer. He performs regularly at open mic nights around Dublin, sold out two years in a row the Dalkey Book Festival, has performed at Electric Picnic and also the Centre Culturel Irlandais Paris. His first collection, a multimedia e-book, Love The Internet garnered rave reviews and sold some 500 copies. The title vidpoem appeared on sites around the world and featured at Toronto's Visible Verse festival and also on the Rachel Maddow Show Blog.
More recent vidpoem, such as the Conor Horgan directed Those Women Searching For Lost Cats, They Terrify Me, was screened at Berlin's Zebra festival, at O'Bheal IndieCork festival and at the Birmingham Literature festival. Kevin's work was also part of a touring videopoetry exhibition in Canada. Witty, punchy and with political edge, Kevin's work has been regularly published on Broadsheet.ie, PoliticalWorld.org, the Atticus Review, The Echo Room, MovingPoems.com and various other magazines and sites both in Ireland and around the world.
"Kevin Barrington is an original to the seat of his pants, and the sound of his passionate, fearless, percussive voice and the acuity and verve of the mind that drives it are present in every morsel of this wonderful collection," – Lenny Abrahamson (on the début collection)
---