---
October and November
---
4th October
Nell Regan
You can listen to Nell's reading here.

Nell Regan is a writer and teacher based in Dublin. Her debut poetry collection Preparing for Spring was published by Arlen House in 2007 and she was the recipient of the Dublin City Council Literature Bursary the same year. Preparing for Spring was nominated for a number of awards including the Glen Dimplex New Writing Award and the Strong First Collection Award.
Regan has also published historical biography; 'Helena Molony' in Female Activists Irish Women and Change, Woodfield Press, 2001 and Field Day Anthology Vol 4. A selection of new poems will be published later this year in Half Light, a limited edition letterpress publication in collaboration with artists Cathy Henderson and Theresa Breathnach. She has recently returned from a reading tour of California supported by Culture Ireland.
---
11th October
John Corless
You can listen to John's reading here.

(PLEASE NOTE THIS IS NOT AN OBITUARY. THIS SHOULD BE OBVIOUS ANYWAY, FOR TWO REASONS. (1) THERE IS NO R.I.P. AT THE END, AND (2,) AT THE TIME OF WRITING, JOHN CORLESS IS VERY MUCH A LIVING PERSON.)
Mayo poet John Corless is one of Ireland's funniest poets and is a great performer of his work. His debut collection, Are you ready? (Salmon Poetry) was published in 2009 and sold out rapidly. Sales of the reprint (May 2010) have made this one of the biggest selling poetry books for many years. His poetry is a mix of rural, political, ecclesiastical and satirical; one critic described it as: 'Paul Durcan meets The Sawdoctors' Another said: '… he shines the tell tale torchlight of his killer wit into all the most embarrassing areas of contemporary Irish life. No-one is safe…' And: 'side-splitting humour and tongue-in-cheek commentary are synonymous with John's poetry…'
Are you ready? contains poems dealing with the sensitive issues of nervous brides, bachelors with wads of dry cash hidden on the dresser, retired postmen, bald clergy, calf nuts, a visit to the Castlerea NCT Centre, dancehall fights, fake tan, lost love, emigration, fencing and lust. You mightn't think it, but he has an MA in Creative Writing and is currently researching a PhD. He has performed his work all over the country including at the Electric Picnic, Over The Edge, Force 12 and The Munster Literary Festival. He has read in the UK and Australia. His poetry has been broadcast on RTE Radio One's Liveline and Playback programmes as well as on Mid West Radio and several local stations. He writes mainly poetry and has written drama and fiction. His work has been published in Ireland, the UK, Norway, Japan, Canada and the USA. He has won many prizes for his writing.
John is a vastly experienced workshop facilitator. His Creative Writing workshops at the Castlebar campus of GMIT have been very popular since they began in 2007. John facilitated a workshop on Performing Your Work, as part of the 2009 Force 12 Writers' Festival in Belmullet, Co. Mayo. He has facilitated Short Story Workshops in Claremorris as part of a Summer School, and visited schools in the region as part of the Writers' Festival. He presents workshops in the UK as part of University Summer Schools there. He has worked with the Ballindine/Irishtown Writers Group, a sub group of the local Active Retired Association, helping them to produce their first anthology, You couldn't leave it after you, in 2009. He has recently commenced a similar programme with the Ballinrobe Active Retired. He has facilitated workshops in secondary schools as part of the student development programme. He lives in County Mayo and hopes to be a full time writer when he grows up. Thankfully there's no sign of that happening yet. His second collection is due out next year.
---
18th October
Roderick Ford

Roderick Ford was winner of the 2004 Listowel Poetry Collection prize and the 2005 Listowel Single Poem prize, was shortlisted for the 2006 Strokestown English language prize and won the Francis Ledwidge Award in 2007.
His first collection The Shoreline of Falling (Bradshaw Books 2005) was shortlisted for a Glen Dimplex First Book Award. In the UK he had commended poems in both the National Poetry Competition and the Forward Prize single poem competition in 2006, a shortlisting and commendation for the Keats-Shelley Prize in 2008, and a shortlisting for the Bridport Prize in 2009. His second collection The Green Crown (Bradshaw Books 2010) has just been published.
---
25th October
On the occasion of The Cork Jazz Festival Ó Bhéal presents
Jazz-Poetry Night
with improvisations to a double round of open-mic poems by the
Heery Galen Bonino Trio
You can listen to the session here.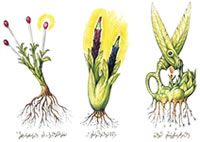 A Double Open-Mic session for poets to read and recite their verse to the sounds of Heery Galen Bonino Trio an improvised electro-acoustic music, drawing from different traditions including jazz as well as classical, spectral music, hip-hop, free improvisation, noise and more. Feel free to bring your favourite poems by other poets too.
Francis Heery is a composer and performer living in Cork. His compositional interests include solo instrumental works, chamber works, electro-acoustic compositions and sound installations. He is also active as a performer, specializing in electro-acoustic improvisation. He is a member of the Irish Composer's Collective and his works have regularly been performed in England and Ireland by some of the most talented performers on offer today (including members of the Crash Ensemble, Yurodny the Royal Irish Academy Percussion Quartet, Cora Venus Lunny and Ensemble ICC). His work has also been performed at the Hilltown New Music Festival, the DEAF Festival, the Ergodos Festival of New Music and has been broadcast on a number of occasions on National Radio and Television. He was recently awarded the Aloys Fleischmann Composition Prize at UCC where he also works as a part-time lecturer.
Bertrand Galen studied the manufacture of stringed instruments, after his passion was triggered while learning the cello – He is a qualified and skilled craftsman, having opened his own workshop in Cork in 1999 where he has established a successful business in the handcrafting of custom instruments of the string quartet. He also has developed in parallel an intense life as musician, playing and recording with many orchestras, ensembles and bands, touring in many continents. One of the songs he recorded with the Irish singer Glen Hansard was awarded an Oscar for best song of the film Once.
Andrea Bonino grew up in Pisa, one of the epicenters of the Italian improvisation scene, and performed regularly throughout the 1990s with Eugenio Sanna, Nanni Canale and Fabio Pellegrini, who had been working closely with Chicago creative music pioneer Don Rafael Garrett. Over the following years Andrea has also played with Mike Cooper, Roger Turner, Roberto Bellatalla, Steve Noble and the legendary Mississippi bluesman R.L. Burnside, and attended workshops with Joan La Barbara, Bob Brozman, Woody Mann, Menlo MacFarlane and E.J. Gold. His musical interests range from rural blues, African music, Hawaiian swing, Caribbean, Middle Eastern music as well as free improvisation and sonic art. Andrea's work often focuses on crossing the borders between different arts, musical worlds and technologies, a path explored using various instruments. With a strong interest in visual arts, photography and filmmaking, Bonino has composed and performed music for theatre and dance productions, performances, short films.
---
1st November
Jennifer Cendaña Armas
You can listen to Jennifer's reading here.

Jennifer Cendaña Armas is a NYC born and raised performer/writer/teacher/community worker. Her show skinimin12 premiered at 2004's Downtown Urban Theatre Festival and later featured at 2006's New York City Hip Hop Theater Festival at the Public Theater. She was feature contributor of We Got Issues! A Young Woman's Guide to Leading an Empowered Life (Inner Ocean, 2006) and has been blessed to share the stage with powerhouses such as reg e. gainese, Willie Perdomo, and Rha Goddess.
Poetry/Singing features include: Celebration of Latin Jazz at The Binational Center of Cusco, Lincoln Center's La Casita, Joe's Pub's Urban Griots, Culture Project's Women Center Stage Festival, Museum of Contemporary Art and Louder Than A Bomb(Chicago), World Stage and 'da Poetry Lounge (L.A.), Lizard Lounge (Boston), Esperanza Peace and Justice Center (Houston), Sista'hood Festival (Vancouver), Ladyfest Bristol, Speakeasy and Poetry Café (London), Poetry Vandals Present (Newcastle,UK). Spoken (Black Family Channel), Word (FreeSpeech TV), Curvations (PSA).
Jennifer's publications include: The Audacity of Humanity (e-book), my mouth may not know the words but everything else understands (self-published), NYU Review for Law and Social Change, AWOL, Aesthetica, X, Monsoon. Theatre credits include: The Beauty Project (Subjective Theatre), We Got Issues! (national company), co-creator/performer in Mango Tribe's Sisters in the Smoke (HERE/touring company) and Creation Myth (Henry Street Settlement/ABRON ARTS CENTER), dancing in Urban Bush Women's Are We Democracy? at Brooklyn Museum of Art, The Vengeance of Mami Wata (Theater for a New City), Queens Theatre in the Park's Black Theatre Festival, Movement Choreographer – BLAK (HERE Theatre).
She has organized and facilitated Red Tents and arts and activist workshops in schools, prisons, and community based organizations stateside and internationally, including El Puente Academy of Peace & Justice, Harvard University, Riker's Island Prison, Presbyterian Secondary Boys Academy (Ghana), and Casa De Milagros (Peru). She currently facilitates arts workshops for Brooklyn Academy of Music and Arts Horizons. She was part of the first class of the WGI! Leadership Institute and member of the Blackout Arts Collective family. She graduated from New York University's Tisch School of the Arts with a degree in theatre and politics.
Jennifer will also be holding a workshop before the reading entitled Writing the Body from 7.00pm to 8.30pm at Ó Bhéal. For more details click here.
---
8th November
On the occasion of The Cork Film Festival Ó Bhéal presents
Poetry-Film Night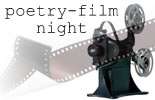 Poetry Films have become popularised as a genre in their own right over the recent decade by the International Zebra Poetry-Film festival in Berlin, a biennial festival dedicated to the form which attracts nearly one thousand poetry-film entries – films that must interpret or be based on a poem.
In place of our usual guest poet, we will be screening an hour-long selection of poetry-films from both abroad and locally, including the Irish film poem The Polish Language by poet-filmmaker Alice Lyons, a recent film of Limerick poet Mark Whelan's poetry and The Lammas Hireling, a film version of Ian Duhig's poem recently filmed in Cork and Antrim. The Five-Word challenge and open-mic will continue as usual.
---
15th November
Ó Bhéal in association with Foras na Gaeilge presents a bi-lingual evening with
Caitríona Ní Chléirchín
You can listen to Caitríona's reading here.

Caitríona Ní Chléirchín won first prize in the Oireachtas competition for new writers this year for her first collection of poetry Crithloinnir, published in July. She writes reviews, academic and journalistic articles and has published poetry in Comhar, Feasta and Blaiseadh Pinn, Cyphers and An Guth. She is an Irish-language lecturer in University College Dublin and is completing a doctorate on the poetry of Nuala Ní Dhomhnaill and Biddy Jenkinson. She spent a year in Lyon, France studying a masters in French literature. She is originally from Emyvale in Co. Monaghan.
Bhuaigh Caitríona Ní Chléirchín an chéad duais i gcomórtas na scríbhneoirí úra san Oireachtas i mbliana, as a chéad chnuasach Crithloinnir a foilsíodh i mí Iúil. Scríobhann sí léirmheasanna, ailt iriseoireachta agus acadúla chomh maith agus tá dánta foilsithe aici in Comhar, Feasta agus Blaiseadh Pinn, Cyphers agus An Guth. Léachtóir le Gaeilge í i gColáiste na hOllscoile Bhaile Átha Cliath agus tá dochtúireacht ar bun aici ar fhilíocht Nuala Ní Dhomhnaill agus Biddy Jenkinson. Chaith sí bliain i Lyon na Fraince, ag déanamh máistreachta ar an litríocht Fhrancach. Is as Scairbh na gCaorach i gCo. Mhuineacháin ó dhúchas í.
---
22nd November
Ó Bhéal in association with Poetry Ireland presents
Maggie O'Dwyer

Maggie O'Dwyer was born in Dublin 1951. Since graduation from art college in 1974, her work has been exhibited widely and included in The Royal Hibernian Academy exhibitions. In 2000 she won a Scholarship to The Eastern Washington University Writing Workshop and in in 2007 was awarded a place in the Poetry Ireland Introduction Series.
She is a member of the Thornfield Poets. In 2008 she was published in Poems by the Thornfield Poets (Salmon Poetry) along with Mary Rose Callan, Susan Connolly, Enda Coyle-Greene, Celia de Fréine and others. In 2008 she won The Templar Poetry Pamphlet Collection, resulting in her 2008 Pamphlet Yes, I'd Love to Dance (Templar Poetry). 2009 saw her first collection Laughter Heard from the Road also published by Templar Poetry, which this year was shortlisted for the Rupert and Eithne Strong Award for best first collection.
---
29th November
Olive Broderick
Olive Broderick was a winner in the 2009 Templar Poetry Pamphlet Competition, with Darkhaired (to be launched at the Derwent Poetry Festival, Nov 2010). Her first collection, also with Templar, is due to be published in November 2011. She has previously been published in Abridged, Sunday Tribune, Stinging Fly, Ulla's Nib, and Fortnight. She received a Hennessy X.O Literary Award (Emerging Poetry Category) and read at Poetry Ireland's Poetry Introductions series in 2009. She has received support from the Arts Council Northern Ireland under the SIAP programme.
Originally from Youghal, Co Cork, Olive Broderick moved to Belfast in 2001 to undertake the Creative Writing Masters in Queen's University and is now based in Downpatrick, Co Down where she is an active member of the Write! Down writers' and artists' collective. She is also a member of the QUB writers' group and the Word of Mouth Collective (Belfast).
---