---
August and September
---
6th August
Ó Bhéal in association with Cork City Council, Coventry City Council and Silhouette Press
presents a Twin Cities Celebration with Coventry poets
Jane Commane and Peter Raynard
You can listen to Jane's reading here.
Photo By Paul Lapsley


Jane Commane was born in Coventry and lives and works in Warwickshire. Her first full-length collection, Assembly Lines, is due from Bloodaxe in 2018. Her poetry has featured in anthologies including The Best British Poetry 2011 (Salt Publishing) and Lung Jazz: Young British Poets for Oxfam (Cinnamon) and in magazines including Anon, And Other Poems, Bare Fiction, Iota, Tears in the Fence and The Morning Star. She has been a poet in residence at the Brontë Parsonage in Haworth, and has led many writing workshops in a variety of locations, including in museums, castles, city centres, orchards and along riverbanks. In 2016, she was chosen to join Writing West Midlands' Room 204 writer development programme. A graduate of the Warwick Writing Programme, for a decade she also worked in museums and archives. Jane is editor at Nine Arches Press, co-editor of Under the Radar magazine, co-organiser of the Leicester Shindig poetry series, and is co-author (with Jo Bell) of How to Be a Poet, a creative writing handbook and blog series. In 2017 she was awarded a Jerwood Compton Poetry Fellowship.
You can listen to Peter's reading here.

Peter Raynard is the editor of Proletarian Poetry (www.proletarianpoetry.com), which has featured over 130 poets on working class lives. He has written two books of poetry: his debut collection, Precarious (Smokestack Books, 2018) and The Combination: a poetic coupling of the Communist Manifesto (Culture Matters, 2018). He was sent from Coventry after thirty years, spent ten years in London, and now lives in St Albans, thus is slowly making his way home.

---
13th August
David Butler
You can listen to David's reading here.
David Butler's recent novel, City of Dis (New Island) was shortlisted for the Kerry Group Irish Novel of the Year 2015. His second poetry collection, All the Barbaric Glass (Doire), was published in 2017. His poetry chapbook Blackrock Sequence, a Per Cent Literary Arts Commission illustrated by his brother Jim Butler, won this year's World Illustrator's Prize. Individual awards for poetry include the Féile Filíochta, Ted McNulty, Brendan Kennelly, Phizzfest, Baileborough, and Trocaire / Poetry Ireland prizes.
---
20th August
Heritage Week: Ó Bhéal in association with the Heritage Council presents
Make a Connection (Event 3 of 6)
Matthew Geden and Eriko Tsugawa-Madden
For the European Year of Cultural Heritage (EYCH), Ó Bhéal presents a series of paired readings featuring established Irish or European poets with poets who have migrated to Ireland.
You can listen to Matthew's reading here.

Matthew Geden was born and brought up in the English Midlands, moving to Kinsale in 1990. Since then his poems have been published in numerous journals, magazines and anthologies. He has published several collections of poetry, including Kinsale Poems published by Lapwing and most recently The Place Inside published by Dedalus Press. He has also written essays, plays and currently reviews for the Irish Examiner. Geden also reviews for Poetry Ireland Review and is on their panel providing a Critical Assessment service.

In 2017 he set up Kinsale Writing School providing a resource to local and international writers. He runs workshops, edits manuscripts and also provides a literary agency service. He co-founded the SoundEye International Poetry Festival in 1997 and also helped set up Engage: Bandon Arts Festival in 2008. He has read at various festivals throughout Ireland and also participated in the Cork-Coventry Twin Cities Poetry Exchange in 2012.
You can listen to Eriko's reading here.

Dubliner Eriko Tsugawa-Madden was born in Hokkaido in Northern Japan and moved to Ireland in 1989. She began writing poems in English in 2000. Her first recognition was as a finalist in the Sunday Tribune's Hennessy Awards for Poetry in 2003, in the New Writers category. Several of her poems have been published in poetry journals. In 2010 her work was included in the anthology of Immigrant poets to Ireland, Landing Places, published by Dedalus Press.

A bilingual collection of Eriko's work, Bride of the Wind, was published by Kinseido Press in 2013. Her poems have been included in The Stinging Fly and most recently in the Poetry Ireland Review #122 (2017) and #124 (2018).

#EuropeForCulture
#EYCH
---
27th August
Ó Bhéal in association with Colmcille and Foras na Gaeilge presents
Meg Bateman and Paddy Bushe
You can listen to Meg's reading here.

Meg Bateman was born in Edinburgh in 1959 and teaches at Sabhal Mòr Ostaig, part of the University of the Highlands and Islands in the Isle of Skye. She learned Gaelic in South Uist and Aberdeen University where she also taught for many years. Her poetry collections are Òrain Ghaoil/Amhráin Ghrá (1989), Aotromachd/ Lightness (1997), Soirbheas/ Fair Wind (2007) and Transparencies (2013). She has also co-edited and translated four anthologies of historical Gaelic verse.
You can listen to Paddy's reading here.
Photo By Pat Boran


Paddy Bushe is a poet, editor and translator. He has published eleven collections of poetry, eight in English and three in Irish. He has published four books of translations, and has edited two anthologies. His most recent collection in English, On A Turning Wing (Dedalus), won the Irish Times Poetry Now Award. Móinéar an Chroí (Coiscéim), his new collection in Irish, was launched at the 2018 Amergin Solstice Poetry Gathering. Paddy Bushe is a member of Aosdána.
#BliainNaGaeilge
---
3rd September
Anne-Marie Fyfe
presents
The Voyage Out
You can listen to Anne-Marie's reading here.
** plus earlier workshop!! **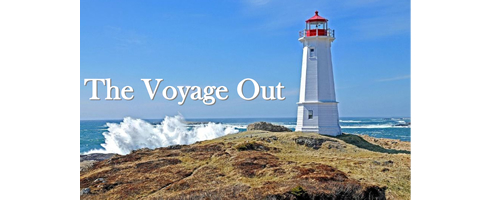 Poetry, Prose, Music & Memoir: an evening on writers and the sea, from great novelists, travel-writers & poets of the past, to local poets who've taken part in Anne-Marie's Edge of the Depths workshops, to the constant, recurring presence of the sea in her first five collections of poetry, to her new writing project combining poetry & prose memories, of growing up, of life by the sea in Cushendall, and of other coastal locations she's experienced on her travels. With sea-music by Cahal Dallat (accordion/mandolin/flute).
** WORKSHOP **
Edge of the Depths:
A Creative-Writing Workshop with Anne-Marie Fyfe
from 2pm – 5.30pm @ the Civic Trust House (50 Pope's Quay, Cork City)
Cost is €15 (Spaces Limited): book via PayPal at www.annemariefyfe.com
Discover the creative power of raging seas, of Force-9s & undercurrents, of tidal pull, hidden depths, unknown treasures, & uncertain homecomings; of the sense – literal, metaphorical, emotional – of stepping off terra firma into the unknown, the elemental, the unfathomable. Not just writing poetry, fiction, & memoir about seaside days & safe harbours, but the real oceanic deal, the seven seas that cover two-thirds of our world's surface. Join us to experience the creativity of Anne-Marie's themed workshops where tasks & talk, led exercises & sources of inspiration (from literature, the visual arts & a much wider world) will fire your writing & have you producing real results in terms of both finished works & new drafts (& a head fizzing with new ideas, new directions!) … as well as time for read-back to, & positive feed-back from, energised fellow-writers. All workshop participants invited to read as part of Anne-Marie's The Voyage Out sequence during Ó Bhéal Monday evening event.

Anne-Marie Fyfe's fifth poetry collection is House of Small Absences (Seren Books, 2015). Born in Cushendall, Co. Antrim, Ireland, Anne-Marie lives in London where she works as an arts organiser. She has run Coffee-House Poetry's readings & classes at London's leading live literature venue, the Troubadour, since 1997, is Poetry Co-ordinator for the annual John Hewitt International Summer School in Ireland, & is a former chair of the UK's Poetry Society.
For more about Anne visit annemariefyfe.com
---
10th September
Kevin Kiely
You can listen to Kevin's reading here.

Kevin Kiely is a poet, critic, W. J. Fulbright Scholar in Poetry, PhD in modernist and postmodernist poetry, Hon., Fellow in Writing at the University of Iowa. He is also a commentator on poetry, literature and the arts in Village: politics and culture, Irish Independent, Irish Examiner, Irish Times, Books Ireland, Idaho Arts Quarterly, Humanities (DC), Journal of the E. E. Cummings Society, International Wallace Stevens Journal among other publications.

His published works include: UCD Belfield Metaphysical: a retrospective (Lapwing Press, Belfast); The Welkinn Complex (Number One Son Publishing., Florida); SOS Lusitania (O'Brien Press, Dublin); Seamus Heaney and the Great Poetry Hoax (Areopagitica, 2018); Harvard's Patron: Jack of All Poets (Areopagitica, 2018); Quintesse (St Martin's Press, NY); Breakfast with Sylvia (Lagan Press, Belfast). He has been awarded five Arts Council Bursaries in Literature; the Patrick Kavanagh Fellowship in Poetry; and the Bisto Award for A Horse Called El Dorado (O'Brien Press).
---
17th September
Ó Bhéal in association with the Heritage Council presents
Make a Connection (Event 4 of 6)
Borbála Faragó and Eiléan Ní Chuilleanáin
For the European Year of Cultural Heritage (EYCH), Ó Bhéal presents a series of paired readings featuring established Irish or European poets with poets who have migrated to Ireland.
You can listen to Borbála's reading here.

Borbála Faragó, originally from Hungary, is an academic specialising in contemporary Irish poetry. She is the author of a number of articles, and a monograph on the work of Medbh McGuckian. Together with Eva Bourke she is also the editor of the anthology Landing Places: Immigrant Poets in Ireland (Dedalus Press, 2010). Her research interests include literature and cultural studies, poetry, literary theory, gender, ecocriticism and discourses of migration and transnationalism.

She holds a PhD from University College Dublin, and an MA from ELTE, Budapest. Although she primarily writes poetry for her desk-drawer, some of her English language work appeared in Poetry Ireland Review, Southword Journal, Dublin Poetry Review and Open Wide Magazine. Currently, she shares her time between Dublin and Budapest.
You can listen to Eiléan's reading here.

Eiléan Ní Chuilleanáin was born in Cork City in 1942, educated there and at Oxford before spending her working life as an academic in Trinity College, Dublin. She was a founder member of Cyphers, a literary journal. She has won the Patrick Kavanagh Award, the Irish Times Award for Poetry, the O'Shaughnessy Award of the Irish-American Cultural Institute which called her "among the very best poets of her generation", and the International Griffin Poetry Prize.
Her collections include Acts and Monuments (1972, winner of the 1973 Patrick Kavanagh Award), Site of Ambush (1975), The Second Voyage (1977, 1986), The Rose Geranium (1981), The Magdalene Sermon (1989) which was shortlisted for the Irish Times/Aer Lingus Award, The Brazen Serpent (1994), The Girl Who Married the Reindeer (2001), Selected Poems (2008) and Legend of the Walled-up Wife (translations from the Romanian of Ileana Malancioiu, 2011). The Boys of Bluehill (2015) is her first collection since The Sun-fish, which won the 2010 Griffin International Poetry Prize and was also a Poetry Book Society Recommendation.
Eiléan Ní Chuilleanáin is a Fellow and Professor of English (Emerita) at Trinity College, Dublin and a member of Aosdána. She was appointed as Ireland Professor of Poetry in 2016.
Biography courtesy of The Gallery Press

#EuropeForCulture
#EYCH
---
21st September
Ó Bhéal in association with Cork City Council presents
a special Friday edition of Ó Bhéal for
Cork Culture Night 2018 with
Nuala Leonard
You can listen to Nuala's performance here
and you can view videos from the event here.

Originally from Co. Mayo and having lived in Cork and West Cork for seventeen years, Nuala Leonard now lives in Co. Meath. She began writing poetry in earnest when she moved to the north east and shortly after this, discovered Spoken Word. Since then, she has performed around the country at open mikes and slams, fixed monthly events, fundraisers, festivals and in the local hall!

Her poetry has been described as 'powerful and witty' and Jinx Lennon has recently written 'Nuala Leonard goes right through the brick wall to make new slabs and shapes that are sometimes hard to witness cos it's the real shit she is presenting to us hear instead of some old guf'. She is the current All Ireland Slam Champion 2017-2018, winning her title last October in Co. Fermanagh and will be representing Ireland in the European Slam Championships in Hungary next December.

---
24th September
A Tribute to Matthew Sweeney
The main tribute reading is here and the later open-mic session is here.
Photo By John Minihan


Matthew Sweeney's collection, My Life as a Painter, came out from Bloodaxe Books in April of this year, and more recently, a book of prose poems, King of a Rainy Country, from Arc Publications.
We were deeply saddened by the passing of Matthew Sweeney in August of this year, a poet who aside from his legendary international reputation, had a tremendous influence on Cork poets, especially over the past decade. It was an honour and privilege to know him. As Matthew was due to read at Ó Bhéal, we are holding a tribute night in his honour.
Matthew's poems will be read by Mary Noonan, Dean Browne, Mary Donnelly, Pat Cotter, Gerry Murphy, Tom McCarthy, John Mee and Tom Moore.
We are also extending an invitation to anyone who would like to read poems by Matthew on the later open-mic.
---