---
June and July
---
1st June
Ó Bhéal in association with Poetry Ireland presents
Gerry Murphy
You can listen to Gerry's reading here.

Gerry Murphy was born in Cork in 1952. His poetry collections include A Small Fat Boy Walking Backwards (1985, 1992) and four previous collections from Dedalus, Rio de la Plata and All That (1993), The Empty Quarter (1995), Extracts from the Lost Log-Book of Christopher Columbus (1999) and Torso of an Ex-Girlfriend (2002). His poems have appeared in many journals and anthologies, and Pocket Apocalypse, his translations of the Polish poet Katarzyna Borun-Jagodzinska, appeared in 2005 from Southword Editions. End of Part One: New & Selected Poems features generous selections from all of those books together with some 30 new poems in a section entitled The Psychopathology of Everyday Life.
He attended University College Cork where he was part of a resurgence of literary activity under the inspiration of John Montague. Among his contemporaries, described by Thomas Dillon Redshaw as "that remarkable generation," there were Thomas McCarthy, William Wall, Theo Dorgan, Maurice Riordan, Greg Delanty and Sean Dunne. He is a hugely popular reader of his own work. But '…what makes Murphy unique among his contemporaries,' according to John Montague in a brief foreword to the Selected volume, 'is his curious integrity, the way he has created an aesthetic out of nearly nothing, ex nihilo.' Murphy's first volume was banned from bookshelves in Cork City.
After dropping out of university in the early 1970s Murphy spent some years working in London and living in an Israeli Kibbutz before returning to Cork in 1980 where he has remained ever since. A champion swimmer, he has made his living primarily as a life guard and swimming pool manager.`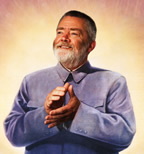 Gerry's poems have been successfully rendered as a jazz production by CRAZY DOG AUDIO THEATRE. Gerry Murphy – Poet Laureate of the People's Republic of Cork was performed for three nights only as part of the 2008 Cork Jazz Festival. Due to demand, a second version of the show, The People's Republic of Gerry Murphy – A Musical Odyssey, will be featured at Everyman Palace during the Cork Midsummer Festival, Tue 23 – Sun 28 June 2009. Videos of the 2008 Jazz Festival performances can be sourced on youtube.
Biography compiled from Wiki, Dedalus and Poetry international.
---
8th June
Ger Reidy
You can listen to Ger's reading here.

Gerard Reidy was born near Westport in Co. Mayo in 1958, qualified as a Civil Engineer in 1979 and started writing poetry in 1980. He began submitting material for publication in 1989, and his poems have appeared in publications including The Healing Word, Breaking the Skin, Ambit, Poetry Ireland Review, Cyphers, Force 10, The Shop, and in 2003 the Moscow poetry journal Modern Literature. He has read at Cuirt Literary Festival, Scriobh Literary Festival, Bewley's in Dublin, The Model Arts Centre in Sligo the Linenhall Arts Centre in Castlebar and The Arts Show on RTE. He has also featured in The Green Room on Lyric FM.
He has won numerous national poetry competitions including The Allingham Prize, Boyle Arts Festival Poetry competition, The George Moore Poetry competition, The Tipperary Poetry Competition, The Maria Edgeworth Competition and the Laois Writer's Weekend Poetry Competition. He has also been the recipient of a number of bursaries and residencies including Mayo County Council Heinrich Boll House, The Tyrone Guterie Centre at Annaghmakerrig, an Arts Council Bursery in 2002 and an international bursary at Can Serrat in Catalonia.
His first collection, Pictures from a Reservation, published by Dedalus was launched at Sligo's Scriobh Literary Festival in 1998. His next collection is due for publication soon.
Ger Reidy's poetry is inspired by the untamed landscape of Mayo, his Iyrics are peppered with hard-hitting musings on the perennial problems that have bedevilled life on the fringe. – The Irish Times
---
15th June
Frank Golden
You can listen to Frank's reading here.

Frank Golden was born in Dublin in 1957 and has been living in the Burren for almost twenty years. His latest poetry collection In Daily Accord was published in 2008 by Salmon Publishing. His other poetry collections include The Interior Act (Salmon), In Partial Settlement (Wiffle Press), On Route To Leameneh (Raven Arts), and his novel The Two Women Of Aganatz (Wolfhound Press).
In recent years Golden has worked on TV and film projects and has had a number of solo exhibitions of his paintings and video installations, the most recent being Living through Air at the Courthouse Arts Centre 2009. He has received a number of awards including Film & Video Award (Arts Council), Bursary in Literature (Arts Council) and Development Funding (Film Board). A new novel and book of poems are forthcoming.
---
22nd June
Ó Bhéal in association with the Cork City Council
presents a Twin Cities Celebration with Coventry poets
Jonathan Morley, Mike McKimm and Anthony Owen
You can listen to Jon's reading here.

Eric Gregory Award winner Jonathan Morley's debut collection, Backra Man, is available from The Heaventree Press. He is currently editing Derek Walcott's Collected Early Poetry. His essays have been published in the Oxford Companion to Black British History, Wasafiri and The Warwick Review, while poems appear in Horizon, The Wolf, The Allotment: New Lyric Poetry, edited by Andy Brown (Stride, 2006) and Voice Recognition: 21 Poets for the 21st Century, edited by James Byrne and Clare Pollard (Bloodaxe, 2009).
'… this collection startles with its originality and savage satirical voice. Polyphonic in its mingling of registers and with an omnivorous approach to poetry's formal heritage, Backra Man confronts the topics of race, class and history in fresh and unexpected ways. Protean and ebullient, this debut ranges confidently – from the delightfully and deliberately graceless to the coolly satisfying, taking in some streetwise dialect along the way' – Shearsman magazine
An extraordinary, powerful set of poems, with flashes of brilliance and disturbing, dark currents of perverse and righteous emotions. – David Dabydeen
You can listen to Mike's reading here.

Michael McKimm was born in Belfast in 1983 and grew up near the Giant's Causeway. He graduated from the Warwick Writing Programme in 2004 and won an Eric Gregory Award in 2007. He lives in London, where he works for the Geological Society Library. His poetry is widely published, most recently in Dossier Journal (New York), Magma, Oxford Poetry, PN Review, The Warwick Review and The Wolf. Still This Need, his first full-length collection, was published by Heaventree in 2009.
… this poetry explores the complex beauty of the world we live in, and how we try to understand our place in it. From the wide skies of his native Antrim glens to the secret damp corners of urban England, McKimm's richly musical verse evokes a haunting landscape against which the intricacies of memory, myth, history and love begin to unfold. – Heaventree
McKimm's poems get under your skin with their clear, emphatic rhythms and their exploratory soundings of adopted territories as well as personal and public histories and homelands – Peter Carpenter
'A well-wrought and lyrically persuasive debut collection by an astute, thoughtful and highly promising poet' – John Burnside
You can listen to Anthony's reading here.

Antony Owen is from Coventry, England and is the Commercial Manager for Coventry Rugby Club. His first collection, My Father's Eyes Were Blue, was published by Heaventree in 2009.
Owen's work performs a delicate balancing act between open, honest lyricism and more experimental forms. His uncompromising sexual and political content has led to him being banned from most US poem-ranker websites, but the shock tactics are deepened and made significant by his fluency with complex, finely wrought images and by the sense of a necessary bleakness, reminiscent of the Mersey Beat poets and their French forebears.– Heaventree
---
29th June
Máighréad Medbh
You can listen to Máighréad's reading here.

Máighréad Medbh was born in Newcastle West, County Limerick. Since the publication of her first collection, The Making of a Pagan (Blackstaff Press) in 1990, she has become widely known as a performance poet. The voice in Máighréad's poetry is consciously channelled via the body, whose senses and rhythms are, she believes, the originators and interpreters of concepts. She has performed at many venues in Ireland, Great Britain and the United States, and also on the broadcast media.
Máighréad's other published collections are: Tenant (Salmon – 1999); Split (in 'Divas', Arlen House, June 2003); and When the Air Inhales You (Arlen House, 2008). A CD featuring her more popular poems was produced in 2002 and is available from Odin Poetries, 121 Park Avenue, Swords, Co. Dublin. Individual poems have been included in a wide range of anthologies, in Ireland, Britain and Europe. At the moment, Máighréad is also writing for young people, and a commissioned text, set to music, was broadcast by Lyric FM in 2007.
Máighréad will be offering a workshop entitled Feeling into Form from 7.00pm to 8.30pm before her reading in the Hayloft. For more details click here.
---
6th July
Ó Bhéal in association with Foras na Gaeilge presents a bi-lingual evening with
Ailbhe Ní Ghearbhuigh
You can listen to Ailbhe's reading here.

Ailbhe Ní Ghearbhuigh was born in Tralee, Co. Kerry in 1984. She graduated from NUI Galway in 2005 with a BA in Irish and French. After her degree, she worked in Bordeaux as a language teacher at the university there. She returned to NUI Galway to do a Masters in Irish where she also taught classes in Irish language and literature. In August 2007, she went to New York to teach Irish with the Fulbright programme.
The Arts Council / An Chomhairle Ealaíon awarded her an artist's bursary in 2008 allowing her time to focus on writing. Her poems have appeared in An Guth, Feasta, Crannóg and Poetry Ireland Review. As well as poetry, Ailbhe writes articles for Beocheist in The Irish Times. Gabriel Rosenstock has translated some of her poems to English. . She has read at the Imram literary festival in Dublin and participated in Cuairt na bhFilí to Scotland. She is currently based in Galway and her first collection, Péacadh, was published by Coiscéim in the autumn of 2008.
Rugadh agus tógadh Ailbhe Ní Ghearbhuigh i dTrá Lí, Co. Chiarraí. D'fhreastail sí ar Ollscoil na hÉireann, Gaillimh, áit ar dhein sí staidéar ar an nGaeilge agus ar an bhFraincis. Tá tréimhsí caite aici sa Fhrainc, in Épernay, Rennes agus Bordeaux. Chaith sí bliain i Nua Eabhrac ar scoláireacht Fulbright ag teagasc na Gaeilge. Bhronn an Chomhairle Ealaíon sparántacht uirthi agus tá sí fillte ar Ghaillimh arís. Tá dánta léi in An Guth, Feasta, Crannóg agus Poetry Ireland Review. Scríobhann sí ailt ó am go chéile in Beocheist san Irish Times. Tá roinnt dá saothar filíochta aistrithe ag Gabriel Rosenstock. D'fhoilsigh Coiscéim a céad chnuasach filíochta in 2008. Léigh sí ag féile litríochta Imram agus ghlac sí páirt i gCuairt na bhFilí go hAlbain.
---
13th July
Aidan Murphy
You can listen to Aidan's reading here.

Aidan Murphy was born in Cork in 1952. He has published six poetry collections – the latest, NEON BABY, was published by New Island Books in 2007. He was awarded The Patrick & Katherine Kavanagh Poetry Fellowship in 2005 & has twice been shortlisted for Hennessy Awards.
---
20th July
Frank Dullaghan
You can listen to Frank's reading here.

Frank Dullaghan was born in Dundalk, Ireland. He was an editor of Seam poetry journal for many years and one of the main organisers of the Essex Poetry Festival. He currently lives and works in Dubai, UAE. His first collection On the Back of the Wind was published in July 2008 by Cinnamon Press and was launched in Dublin by Poetry Ireland. He also holds an MA with Distinction in Creative Writing from Glamorgan University.
Frank Dullaghan comes over as both different and familiar. Not many poets can tell you what it is like to be interviewed in New York for a high-powered City job. He has a register of experience and references which is not quite like that of any other current poet I can think of. Yet in his poems about his father, and rooted in his Irish childhood, he speaks to memories and concerns we all share. In either world, his observant eye and exact language draw us in, creating sharp, fresh mind-pictures, like that of the swans being fed ("One Frozen Winter"), or the man in "Eden", calmly disorienting the city commuters by frying his breakfast on the train. – Sheenagh Pugh on his collection
Frank Dullaghan's quietly spoken poems move between tenderness and terror with a humane warmth. They deal with the business of the world as experienced by a fully human being. The language follows and embraces a wide range of affairs, touching on loved, known and dangerous things – the texture of experience – lightly, unfussily, with a lovely ear for the plain cadence that is, for most of us, the sweet-sad music of being alive. – George Szirtes
Frank will be offering a workshop entitled Using our senses to write poetry from 7.00pm to 8.30pm before his reading in the Hayloft. For more details click here.
---
27th July
Frances Cotter
You can listen to Frances' reading here.

Frances Cotter has been writing for eight years and is working towards her first collection of poetry. She lives in Kilkenny with her family, where she teaches English.
Her poems have been published in various magazines, THE SHOp, Kilkenny Broadsheets and Listowel Writers. She has received The Annie Deaney Memorial Prize. Frances also writes fiction and was shortlisted for the AC Black children's short story competition in London. She has been the guest poet at Whitehouse Poetry Revival, has read her work on National Poetry Day 2008 with Rita Ann Higgins, and has also read her work on RTE Radio, notably Sunday Miscellany, The Arts Show and Playback.
Last Friday (the 24th of July) the CD Holding Out For You was launched in Kilkenny, with Frances as the main lyricist and all proceeds for the CD going directly to the charity Kilimanjaro Direct. And Frances has some CDs with her tonight if you wish to buy one.
---