December 16th, 2021 at 4:16 pm
Posted by pc in
Uncategorized
9th Ó Bhéal Poetry-Film Competition Winner Announced
28th November 2021
We are thrilled to announce and convey our heartfelt congratulations to poet & filmmaker Janet Lees from the Isle of Man, whose film What I fear most is becoming "a poet" is Ó Bhéal's 9th poetry-film competition winner, as announced at the 9th Winter Warmer Poetry Festival awards ceremony.
Janet's film was chosen from 184 submissions received from 122 filmmakers in 32 countries. The 2021 shortlist represents 13 countries: Canada, Ireland, Isle of Man, Italy, Japan, Mexico, Perú, Romania, Spain, Sweden, The Netherlands, UK and the USA. You can view the complete shortlist and screenings here. Our warm thanks to all the poets and filmmakers who submitted this year.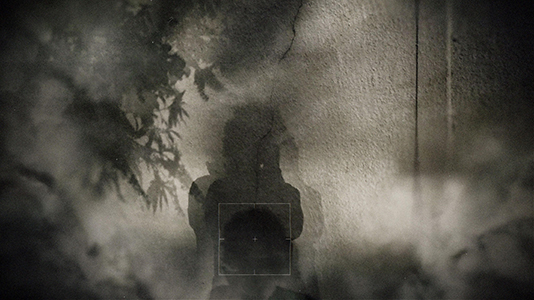 What I fear most is becoming "a poet" (6:10)
Poem: What I fear most is becoming "a poet"
by Katerina Gogou
Synopsis – Katerina Gogou (1949-1993) was Greece's greatest modern anarchist poetess. Her poems have become synonymous with the radical culture of Greece and with Exarcheia, the Athens neighbourhood known as the anarchist quarter. Born into the Nazi occupation of Greece, she lived through the years of far right military junta oppression and the country's resurgent anarchist movement in the 1980s. An activist herself, she became a prophet of the movement and her poems anthems for it. She died of an overdose on 3 October 1993. This poetry film was produced by the Institute for Experimenal Arts and commissioned by the art platform filmpoetry.org, as part of the Digital Culture Programme, Ministry of Culture / Greece.

Director: Janet Lees (Isle of Man)
Janet Lees is an artist, poet and poetry filmmaker. Her film-based work has been selected for many festivals and screenings, including the Zebra Poetry Film Festival, the International Videopoetry Festival and the Aesthetica Art Prize. As an artist she has exhibited in group shows around the world. She represented the Isle of Man at the Festival Interceltique in France, with a full-scale solo exhibition of art photography, experimental film and poetry. Janet's poetry is widely published and anthologised. She has had two books published: House of water, a collection of her poems and art photographs, and A bag of sky, the winning collection in the Frosted Fire Firsts prize hosted by the UK's Cheltenham Poetry Festival.


"There were so many beautiful filmpoems entered into the competition, I loved watching every single one of them, and appreciated all of the work, imagination and innovation that went into making them. In the end, the piece called What I fear most is becoming a poet stood out as a stunning example of filmpoetry as a unique art form. Janet Lees has created a powerful visual rendering of Katerina Gogou's poem. I was both floored and inspired by it. Comhghairdeas ó chroí!"
– Paula Kehoe
"This is such an evocative and moving piece. Katerina Gogou's poem, enormous in itself which speaks so intimately about the poet's world of peril and uncertainty, met with this filigreed balance of soft pianissimo and perfectly-paced typography, the haunting, completely captivating visuals, the almost hesitant text (in places), and the very absence of voice bringing us so much closer to the poet's inner sanctum… all just masterfully done. A highly worthy winner."
No comments yet.
RSS feed for comments on this post. TrackBack URI
Sorry, the comment form is closed at this time.