---
April and May 2020
---
13th April – EVENT CANCELLED
Ó Bhéal's 13th Anniversary with competition winner Derek Sellen

& special guest Partridge Boswell

(640+ nights of Poetry)

celebrates Five Words Volume XIII and an open-mic for Only Other Poets' Poetry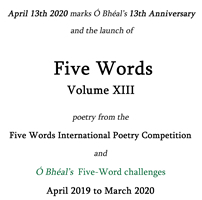 Ó Bhéal's 13th Anniversary event celebrates the launch of Five Words Volume XIII and the winner of our 7th Five Words International Poetry competition, Derek Sellen. We will also have a reading from special featured guest Partridge Boswell. Other shortlisted poems will also be read on the night – as will poems by contributors to Ó Bhéal's Monday night Five Word Challenges held over the previous 12 months. The anniversary open-mic is only for poems written by other poets, so bring a favourite or two!

Our congratulations to
Derek Sellen
winner of the 7th Five Words International Poetry Competition

---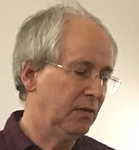 Derek Sellen lives in Canterbury, UK, and his writing has won awards including first prizes in Poets Meet Politics, Poetry Pulse, Rhyme International. He was Canterbury Festival Poet of the Year after winning the international competition in 2018. He won the Ó Bhéal Five Words Competition in 2015 and is thrilled and amazed to do so again. His work has also won prizes in Poetry on the Lake, Bristol International Short Story Award and the National Poetry Competition among others.
He has written poetry on topics as diverse as Spanish painters, Korean musicians, a Chinese street vendor and the cave-paintings at Ajanta. He enjoys performing his work and has taken part in readings in the UK and abroad in Ireland, Russia, Slovakia, Germany and Italy. His collection The Other Guernica was published by Cultured Llama Publishing in 2018 and has been favourably reviewed in several places – 'This is a work of outstanding richness and variety, imagination, thought, storytelling, full of vivid imagery and the pleasures of language.' – Professor Janet Montefiore
Details of Derek's collection can be found at: www.culturedllama.co.uk/books/the-other-guernica
---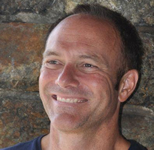 Partridge Boswell is the author of Some Far Country (Grolier Poetry Prize). Recent recipients of the Edna St. Vincent Millay, Red Wheelbarrow, Gemini and Lascaux Poetry Prizes, his poems and essays have surfaced in Poetry, The Gettysburg Review, Poetry Ireland Review, Salmagundi, The American Poetry Review, Green Mountains Review, Plume, Prairie Schooner, The Moth, Southword and Forklift, Ohio, and been anthologized in Roads Taken: Contemporary Vermont Poetry and Vermont Poets and Their Craft.
Co-founder of Bookstock Literary Festival, he troubadours widely with the poetry/music group Los Lorcas, performing in such diverse venues as Poetry Center San Jose, Massachusetts Poetry Festival, Burlington Book Festival, New Orleans Poetry Festival, Tucson Book Festival, Bookstock Literary Festival (w/ Robert Pinsky's PoemJazz), Montreal's Yellow Door, Chandler Music Hall, Bowery Poetry Club and Nuyorican Poets Café, as well as stages in Ireland and Slovenia. The recipient of fellowships from the Tyrone Guthrie Centre, Vermont College of Fine Arts, the University of New Orleans, and the Vermont Studio Center, Boswell teaches at Burlington Writers Workshop and the Vermont Poetry Center.
You can a read a poem by Partridge here.

---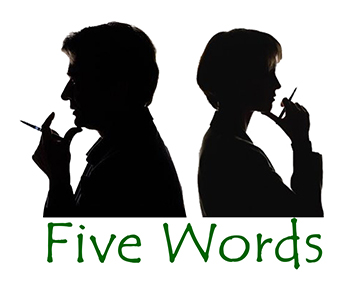 The 8th Five Words International Poetry Competition will begin on Tuesday the 14th of April 2020 (at midday GMT) and run for 41 weeks, until the 26th of January 2021.
The judge for for 2020/2021 is Grace Wells. For submission guidelines and previous winners, visit the competition page here.
---
---
11th May
Ó Bhéal in association with Foras na Gaeilge presents
a bi-lingual event with
Caitríona Ní Chléirchín and Louis de Paor
---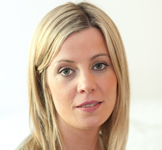 Caitríona Ní Chléirchín is an Irish-language poet, critic and lecturer originally from Gortmoney, Emyvale in Co. Monaghan. She is an Irish-language and literature lecturer at DCU. Her début collection Crithloinnir won the Oireachtas Prize for New Writers in 2010 and her second collection An Bhrídeach Sí published in 2014 has won the Michael Hartnett Prize 2015. Her work was included in the Calling Cards anthology (The Gallery Press, 2019). Her forthcoming collection The Talk of the Town is due to be published shortly by The Gallery Press includes translations in English by Peter Fallon.
Mícheál Ó Ruairc has described her as the new love lyricist writing Irish poetry today in Comhar, December 2010. Liam Carson has compared her work to that of the famous Russian Poet Marina Tsvetaeva, in his review of her first collection in Poetry Ireland Review 104, 2011.

---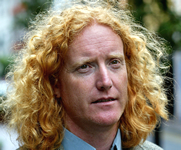 Louis de Paor has been involved with the contemporary renaissance of poetry in Irish since 1980 when he was first published in the poetry journal Innti which he subsequently edited for a time. A five times winner of the Oireachtas prize for the best collection of poems in Irish, he lived in Australia from 1987 to 1996.
Ag greadadh bas sa reilig/Clapping in the cemetery was published by Cló Iar-Chonnacht in 2005 and reprinted in 2006. A second bilingual volume agus rud eile de/and another thing (2010) includes artwork by Kathleen Furey and a recording of poems with musical settings by Ronan Browne. A bilingual selection of his early work, The brindled cat and the nightingale's tongue, was published by Bloodaxe in 2014. His most recent collection ia Grá fiar (Coiscéim, 2016).

---
---