The Kino
(Washington St, Cork)


City Hall Atrium
(Anglesea St, Cork)


Civic Trust House
(Pope's Quay, Cork)
---
---
You can view the Festival Videos here.
Ó Bhéal is thrilled to announce its 6th Winter Warmer festival, featuring 23+ poets, films from Ó Bhéal's International poetry-film competition, poetry in theatre, poetry set to music, the launch of a multilingual anthology, a hurling poetry session and a closed-mic set for ten local poets. There will also be a series of literary presentations from Ó Bhéal's four European (ECIC) festival partners from Portugal, France, Spain and Italy.

Free Admission to all events (€5 suggested donation)
Sponsored and Supported by
The Kino, The Long Valley Bar, The Evening Echo (our media partners), The Arts Council,
Foras na Gaeilge, Dunnes Stores, Forum Publications, Colmcille, Arc Publications, Isaacs Hotel,
Cork City Council, Poetry Ireland, UCC English Dept, Italian Department, Casilac, Italee Café,
The Natural Foods Bakery, The Quay Co-op and Paradiso.

A short documentary by Lovisa Cosgrave follows:
---
---
Programme
---
---
Thursday 22nd November @ Civic Trust House, Pope's Quay
---
1.00pm – 1.40pm

ECIC Presentation 1/4

Portuguese Partner: Associação Eca

Present past and future of literature on the island of Madeira
Presented by Madeira Literary Festival director Francesco Valentini and produced in the aftermath of Madeira's biggest literary event, much of this video is dedicated to authors born in Madeira. The video shows a journey of the island accompanied by the words of contemporary poet José Agostinho Baptista.
The Madeira Literary Festival brought more than a dozen authors and creators to the island for its sixth edition. Mia Couto shares the day when he saw his father crying for the first time and how at that moment he realized the true dimensions of fiction. The Angolan Rafael Marques argues that the reality often exceeds the writer's imagination, and unfortunately, sometimes it is even crueler, then he also links literature to human rights. The black and white images of four figures that inevitably intersect, animate an excerpt from the romance The End of Lizzie, by author Ana Teresa Pereira.
But where does written culture find a home? To show this we visited one of the greatest bookstores in the Country. It is called Esperança, it is in Funchal and has more than 107,000 books, all visible by covers. Then, with the murmurings of the sea and the promenade of the island, we return to the poetry of José Tolentino in Mendonça. Finally, the purpose of this video is to put a written word on first place, with different times and ways of praise for the literary work, in all genres and styles – poetry, essay, theatre, story, chronicle, story, novel, official, romance, etc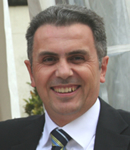 Francesco Valentini was born in Gorizia, Italy, in 1966. He has lived in Funchal, Madeira, with his family since 1995. At the end of 2009 he realized an old dream by founding a publisher, Nova Delphi, based in Funchal with a branch in Rome. The challenge was, and will continue to be, to unite a traditional commercial sector with new technologies and, at the same time, to promote cultural events such as the Madeira Literary Festival, which came to its 8th edition in March 2018. In 2010 he created the translation of the Banqueiro Anarquista, by Fernando Pessoa, in Italian, a work published in Italy by Nova Delphi.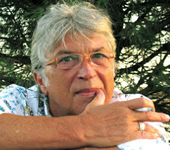 José Agostinho Baptista (b. Funchal, Madeira, 1948) is a contemporary Portuguese poet. He has written for newspapers such as Funchal Trade and then in La Repubblica and Diario de Lisboa, whose supplement "La Gioventù" made him known as a poet. Since then his poetry has been recognized as one of the most original and important, currently in Portuguese, which is confirmed by the studies that have been dedicated to him in Portugal, Spain, France and Italy. At the same time Baptista has translated into Portuguese authors such as Walt Whitman, William Butler Yeats, Tennessee Williams, Paul Bowles, Rabindranath Tagore, Sergio Pitol, David Malouf, Malcolm Lowry and Enrique Vila-Matas, among others. He was awarded the Insignia of Grand Officer of the Order of Prince Henry, by the President in 2001, and the Distinction Medal by the President of the Regional Council of Madeira, Miguel Albuquerque in 2015.

---
2.00pm – 2.30pm

ECIC Presentation 2/4

French Partner : LitFest.eu

Mary Madeline Davy

Philosopher, Poet and Specialist in Medieval Mysticism
Presented by Jean Rene Pradillon and Dennis Walby, St. Clementin LitFest.eu Festival de Voulmentin.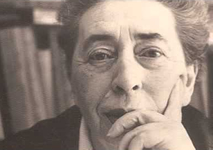 Daughter of St. Clementin, Mademoiselle Davy was ahead of her time both in her work for women's equality and for her contribution to the study of philosophy and religion. MM Davy dedicated her life to the exploration of the inner-self and became a renowned authority on The Cathars. She travelled the world lecturing and exploring different forms of religion. Her significant contribution to the Resistance won her the French Medal of Honour as well as those given by the allied forces.
This session will be in French and in English and will present the the life and the work of M.M.Davy including her significant contribution to village life in St. Clementin during the 1960's when she started the first St. Clementin Festival.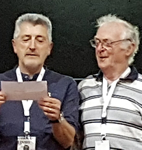 Jean Rene Pradillon is President of the LitFest.eu Association. He is a retired Specialist Social Worker and an active leader of the St. Clementin community. He enjoys reading and writing poetry and is a driving force in the development of new projects to bring new experiences to the people of the local community.
Dennis Walby is English and is a retired Head Teacher who moved to St. Clementin in 2013. He is an experienced writer and poet who enjoys being part of St. Clementin's strong local community. He lives in the former home of Mary Madeline Davy at La Roche aux Moines.
---
Thursday 22nd November @ the Atrium, Cork City Hall
---
(5.30pm for) 6.00pm – 7.30pm

Multi-lingual Cork Anthology Launch

A Journey called Home

poems and stories of the new Corkonians

in Multiple Languages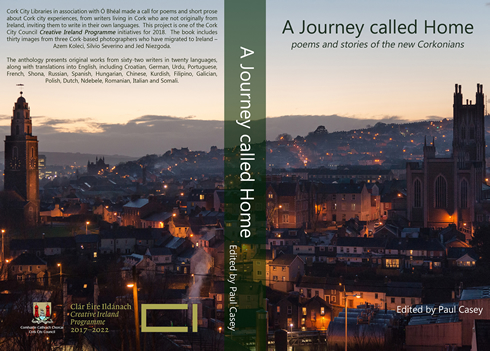 Cork City Libraries in association with Ó Bhéal made a call for poems and short prose about Cork city experiences, from writers living in Cork who are not originally from Ireland, inviting them to write in their own languages. This culminated in the anthology A Journey called Home, which is one of the Cork City Council Creative Ireland Programme initiatives for 2018. The evening will also include music by Patrick Egan and Nicola Stathers.
The anthology will be launched by Lord Mayor of Cork Cllr. Mick Finn, along with introductions by Liam Ronayne, City Librarian and Tania Banotti, Director of the Creative Ireland Programme. A limited number of contributors to the anthology will read their work.
The book includes thirty images from three Cork-based photographers who have migrated to Ireland – Azem Koleci, Silvio Severino and Jed Niezgoda, along with original works and translations in twenty languages, including Croatian, German, Urdu, Portuguese, French, Shona, Russian, Spanish, Hungarian, Chinese, Kurdish, Filipino, Galician, Polish, Dutch, Ndebele, Romanian, Italian, Somali and English.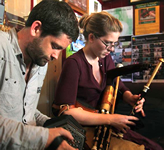 Patrick Egan and Nicola Stathers are two musicians who regularly play on the session scene in Cork city. Patrick started playing the concertina at the age of seven where he grew up in Wicklow. Nicola began playing the uilleann pipes at the age of thirteen in San Francisco. For the past five years they have been playing together in many different countries including England, Canada, America and Brittany in France. They have been invited to festivals, fundraisers and a wide range of different events during this time, and enjoy supporting community-based activities in particular.

---
---
Friday 23rd November @ the Kino, Washington St.
---
2.00pm – 3.00pm

ECIC Presentation 3/4


Galician Partner : Novoneyra Foundation

The Distance of the Wolf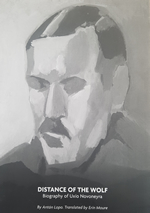 A bilingual reading presented by Festival dos Eidos director Uxío Novoneyra, in Galician with english subtitles on the support screen. The Distance of the Wolf written by Antón Lopo, is the novelled biography of poet Uxío Novoneyra, translated to english by canadian poet Erín Moure. Considered a fundamental and innovative work on galician novels about writers, Antón Lopo as first-person narrator starts the history on the last days of the poet's life and journeys in reverse until Novoneyra's childhood during the Spanish Civil War. Significant fragments of the novel will be read, as well as a selection of poems by Novoneyra.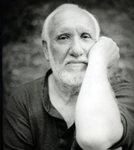 Uxío Novoneyra was born in 1930 in Parada de Moreda in the remote Sierra de los Ancares in Galicia. He would have been six-years old when the Civil War broke out and lived out his childhood in the hardship and repression of the Franco regime. Os Eidos, his most famous collection, was written in 1952-1953 when he was barely 23. His poetry, like that of Basho, is vital and immediate. And like Basho's poetry it grows like flowers from its own rich culture.
Novoneyra was born into a farming family and started writing poems when he was at high school in Lugo. He went on to study Philosophy and Literature in Madrid. In 1951, he began publishing in the Galician language and in 1962, he began working in TV and radio in Madrid. In 1973 he married Elva Rey and they had three children. In 1983 he moved to Santiago de Compostela where he worked for the Association of Writers in the Galician Language until his death in 1999. In his works, he expresses his nationalist and Marxist views through intricate poetic patterns.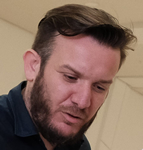 Uxío Novoneyra is one of the sons of the poet and the secretary of the Novoneyra Foundation. He is the founder and co-ordinator of Eidosfest. He holds a Phd in Political sciencie and works as a cultural manager.






---
3.00pm – 3.40pm

ECIC Presentation 4/4

Italian Partner : : Duna di Sale

Images and Poetry in Movies and Comics

from Krazy Kat to 7th Heaven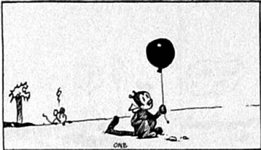 Presented by Gino Frezza, starting from the American comic strip Krazy Kat by cartoonist George Herriman, to the silent romantic movie of Frank Borzage's 7th Heaven, the intensity of the poetry's lyric untangles into images that overcome space and time.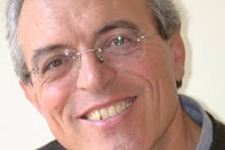 Gino Frezza is full professor of Sociology of cultural processes at University od Salerno. As an audiovisual media scholar, he focuses on the inter and trans-mediality among films, comics and fiction between analog and digital.
On films he has published five books, including most recently: Dissolvenze. Mutazioni del cinema (2013) and Figure dell'immaginario. Mutazioni del cinema dall'analogico al digitale (2015). On comics he has published six books, including most recently: Strategie e ritratti di un medium generazionale (2008), Nuvole mutanti. Scritture visive e immaginario dei fumetti (2017). He also edited the books Endoapocalisse. The Walking Dead, l'immaginario digitale, il post-umano (several authors, 2016) and the book, L'imitazione della vita. Scritti di cinema 1970-2016 (2018) on the movie maker Salvatore Piscicelli.

---
6.30pm – 8.00pm

Gerry Murphy | Sarah Byrne | John Mee | Diarmuid O'Dalaigh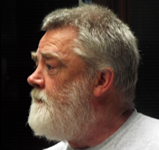 Born in Cork in 1952, Gerry Murphy's most recent publications include Muse (Dedalus Press, 2015) and My Life as a Stalinist (Southword Editions, 2018). His other collections from Dedalus include A Small Fat Boy Walking Backwards (1985, 1992), Rio de la Plata and All That (1993), The Empty Quarter (1995), Extracts from the Lost Log-Book of Christopher Columbus (1999), Torso of an Ex-Girlfriend (2002) and My Flirtation with International Socialism (2010). Dedalus also published End of Part One: New and Selected Poems (2006).
ó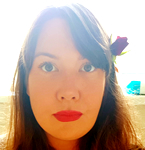 Sarah Byrne
worked as a criminologist for a decade. She now works as a freelance writer and editor, based in Co. Cork. She is Editor of the literary journal,
The Well Review
. Her poetry has appeared in
The New Statesman, The Irish Times, The Irish Examiner
and
Poetry Ireland Review
. She has received awards for her writing from Cork City Council, Cork County Council and The Arts Council of Ireland.
ó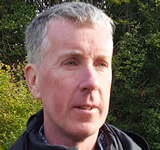 John Mee
won the Patrick Kavanagh Award in 2015 and the Fool for Poetry International Chapbook Competition in 2016. His pamphlet,
From the Extinct
, was published by Southword Editions in February 2017. He has published poems in
The Rialto, Prelude
(New York),
The North
(forthcoming),
The SHOp, Poetry on the Buses
(London),
Cyphers, The Irish Examiner, Southword, Coast to Coast to Coast,
and
The Cork Literary Review
, as well as in various anthologies. He has published fiction in
Ambit
. He was born in Canada but has lived in Cork since he was seven years old. He is a professor in the Law School at University College Cork.
ó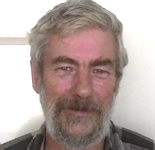 Diarmuid O'Dalaigh
is originally from Wexford but has lived in Cork City for most of his adult life. His preferred medium is performance poetry and he has performed in venues of varying shapes and sizes across Ireland and in the UK. He has also collaborated with musicians, such as in Focailwindskin, with Tony McCarthy, Johnny Walsh and Fintan Lucey. His poetry is informed by urban and rural landscapes, by his political commitments, and by life in Cork City.
---
8.30pm – 9.30pm

Simon Ó Faoláin | Christopher Whyte | Pat Boran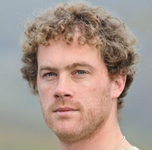 Simon Ó Faoláin was born in Dublin in 1973 and raised in the West Kerry Gaeltacht. He has published three books of poetry in Irish. Amongst the awards his writing has won are the Glen Dimplex Prize, The Strong Prize, the Walter Macken Prize, the Colm Cille Prize and the Foras na Gaeilge Prize. His latest book is An Corrmhíol ['the midge'], an Irish translation of the Scot's Gaelic long poem 'A' Mheanbhchuileag' by Fearghas Mac Fionnlaigh.
Rugadh Simon Ó Faoláin i 1973 i mBaile Átha Cliath agus tógadh é in Iarthar Dhuibhneach. Tá trí leabhar filíochta Gaeilge foilsithe aige. I measc na ngradam atá buaite aige dá scríbhneoireacht tá Duais Glen Dimplex, Duais Strong, Duais Bhaitéar Uí Mhaicín, Duais Cholm Cille agus Duais Foras na Gaeilge. An leabhar is déanaí uaidh ná An Corrmhíol, aistriúchán Gaeilge ar an dán fada Gàidhlig A' Mheanbhchuileag le Fearghas MacFionnlaigh.
ó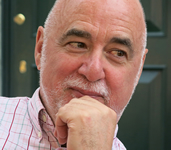 After reading English at Cambridge, Crìsdean MacIlleBhàin (Christopher Whyte) taught at Rome's La Sapienza university before returning to Scotland, where from 1990 he was on the staff of the Scottish Literature department at the University of Glasgow. Since 2005 he has lived mainly in Budapest, Hungary as a full-time writer. His third Gaelic collection Dealbh Athar has facing translations into Irish by Gréagóir Ó Dúill.

His sixth collection Ceum air cheum / Step by step will shortly be published by Acair of Stornoway with facing translations into English and Scots by Niall O'Gallagher. He is the author of 4 novels in English, as well as the translator into English of Pasolini, Rilke and most recently Marina Tsvetaeva. His full version of Tsvetaeva's After Russia (1928) has just appeared with Shearsman Books.
ó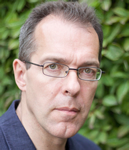 Pat Boran is an Irish poet, editor and broadcaster. He has published more than a dozen books of poetry and prose, and editions of his poetry have been published in Italian, Hungarian, Macedonian and Portuguese (forthcoming, 2018). His most recent publication is A Man Is Only As Good (2017), a pocket-sized selected poems. Non-fiction titles include the popular writers' handbook The Portable Creative Writing Workshop (various editions) and A Short History of Dublin (2000). His humorous prose memoir, The Invisible Prison: Scenes from an Irish Childhood, was published in 2009.
A former editor of Poetry Ireland Review and presenter of both The Poetry Programme on RTÉ Radio 1, he has edited numerous anthologies, among them The Bee-Loud Glade (2009), Shine On (2011), an anthology of prose and poetry supporting those affected by mental ill-health, and he has co-edited both the best-selling If Ever You Go: A Map of Dublin in Poetry and Song (2014) and The Deep Heart's Core: Irish Poets Revisit a Touchstone Poem (2017). Awards include The Patrick Kavanagh Award and the US-based Lawrence O'Shaughnessy Award for Poetry. He is a member of Aosdána, the affiliation of creative artists in Ireland.
---
10.00pm – 11.00pm

Amy Key | Celia Parra | Amarjit Chandan | Alice McCullough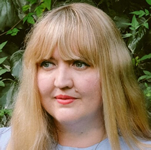 Amy Key's first collection Luxe was published by Salt in 2013. She is the author of two pamphlets Instead of Stars (Tall Lighthouse) and History (If A Leaf Falls Press). Her poems have been widely published in magazines and anthologies including Poetry, The Poetry Review, Best British Poetry 2015 (Salt), Poetry Please (Faber & Faber) and The Poetry of Sex (Penguin). Her second book-length collection, Isn't Forever, a Poetry Book Society Wild Card Choice, was published by Bloodaxe in June 2018. From Spring 2018 – Spring 2019 she is joint poet-in-residence, alongside Rebecca Perry, at Halsway Manor, the National Centre for Folk Arts.
ó
Photo by Fran Gómez Regenjo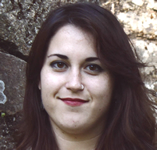 Celia Parra
(b. Ourense, 1990) is a poet and producer. Her most recent poetry collection,
Pantallas
, was published by Editorial Galaxia (one of Galicia's leading publishing houses) in September 2018. After her first poetry book
No berce das mareas
(Ed. Fervenza, 2009) she received the Avelina Valladares Award, which was followed by several recognitions for her poetry. She has published poems in magazines such as
Dorna, Luces, Oculta Lit
and newspapers including
O Salto Galiza
. Her work appears in the anthologies
No seu despregar
(Apiario, 2016) and
13
.
Antoloxía da poesía galega próxima
(bilingual edition Galician-Spanish, 2017), two referential volumes of contemporary Galician poetry. Celia also specializes in videopoetry, as a creator, researcher and teacher. She is the executive producer of Versogramas (Verses&Frames), considered the first documentary about the genre, directed by Belén Montero, with co-direction by Juan Lesta and music by Isaac Garabatos, produced by Esferobite. Her own videopoems have received several awards and selections at international festivals.
ó
Photo by Akram Varraich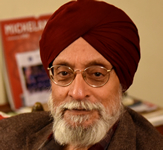 Amarjit Chandan
(b. 1946, Nairobi), has published seven collections of poetry and five books of essays in Punjabi, and two bi-lingual collections
Sonata for Four Hands
prefaced by John Berger (Arc, 2010); and
The Parrot The Horse & The Man
(Arc, 2017). His poetry has been published in Arabic, Brazilian-Portuguese, Greek, Italian, Romanian, Slovenian and Turkish. He has edited and translated over thirty anthologies of poetry, fiction and creative non-fiction by, among others, Brecht, Neruda, Ritsos, Hikmet, Vallejo, Cardenal and John Berger in Punjabi. Chandan was one of the ten British poets selected by Andrew Motion, then Poet Laureate, for National Poetry Day in 2001. He has participated in the Alderburgh, Ledbury, King's Lynn, Winchester poetry festivals and Poetry Parnassus in London in 2012. He represented the Punjab/UK in the International Literary Festival, Didim, Turkey in July 2006, Ljubljana (Slovenia) international poetry festival in 2015, and Al-Marbed International Poetry Festival Basra Iraq in February 2017. His poems have been variously anthologised and broadcast – notably in
All That Mighty Heart: London Poems
, (Ed. Lisa Rus Spaar, University of Virginia Press, 2008).
ó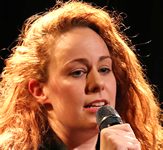 Alice McCullough
's award-winning and unconventional poetry performances have captivated audiences as she plays with the boundaries between spoken word, comedy, storytelling and theatre in her critically acclaimed one-woman show
Earth To Alice
. Her unique way with words has won her a presence on local and international radio with poems commissioned for both TV (BBC The Arts Show, BBC Love In A Day) and radio (BBC Talkback, BBC Arts Extra and U105). She has supported talents in comedy, music and poetry including Katherine Ryan, Duke Special, Lemn Sissay, Tony Walsh and Hollie McNish.
"Alice McCullough is radiant when she reads her poems -she is one of the rare gems I've discovered on my gigging circuits across the waters. Her words cover all corners as she quietly stamps down injustice and concocts poetry potions with equal part sadness and joy. Basically, she's bloody great."
– Hollie McNish
---
---
Saturday 24th November @ the Kino, Washington St.
---
12.00pm – 3.00pm

Poetry Films | The Ballad of Reading Gaol | Closed Mic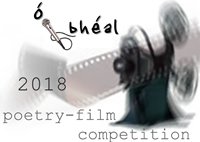 Poetry Films: 12pm
A 50-minute selection of Poetry Films, including shortlisted films and the winner of the 2018 Ó Bhéal Poetry-Film Competition. The 2018 Ó Bhéal judges, poet Anamaría Crowe Serrano and filmmaker Oonagh Kearney, chose a shortlist of 31 films from 193 International entries (from 33 countries). One winner received the IndieCork festival award for best poetry film.
ó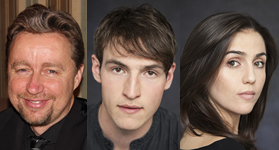 Poetry Theatre: 1pm
The Ballad of Reading Gaol
Oscar Wilde in Prison
Cathal Quinn
Eanna Hardwicke

Alexandra Conlan
Based around Oscar Wilde's edited version of The Ballad of Reading Gaol, written by Cathal Quinn, the play also includes three excerpts from De Profundis. Other characters include Charles Thomas Wooldridge – the guardsman who murdered his wife, James Billington – his hangman and Junior Warder Martin – who was kind to Wilde in Reading prison.
The poem was published exactly 120 years ago. Both the poem and play drive home Wilde's abhorrence of the death penalty and how severe prison conditions were in Victorian times, yet today in many countries capital punishment and even harsher conditions continue. This is the world premiere of the play and in December it will play both Dóchas and Mountjoy prisons.
Cathal Quinn is Head of Voice at The Lir, Trinity College and artistic director of both Mouth on Fire and Guthanna Binne Síoraí theatre companies. He trained as an actor at the Royal Scottish Academy and in voice at Royal Central. He has directed over twenty works of Samuel Beckett and toured as an actor to Germany, Canada, The US and the UK; and as a director taken Beckett to The UK India, Russia and Japan. He has written plays about Keats, Yeats WW1 and Wilde.
Eanna Hardwicke has just completed his final year of training at the Lír Academy, Trinity College Dublin. While at The Lír, Eanna's redits include 'Simon' in The Caucasian Chalk Circle, directed by Tom Creed; 'Fritz' in Dalliance, directed by Hilary Wood; and 'Nat' in The Ash Fire, directed by Maisie Lee. He has just completed filming as 'The Boy' in the feature film VIVARIUM, directed by Lorcan Finnegan. His previous Theatre credits include: Macbeth at The Mill Theatre Dundrum, directed by Geoff O' Keeffe; Gulliver's Travels, with the National Youth Theatre, directed by Conall Morrison; "Woyzeck" with Corcadorca, directed by Pat Kiernan. He also appeared in the film The Eclipse, directed by Conor Mcpherson.
Alexandra Conlan's recent theatre work includes Chekhov's First Play by Dead Centre, Anna Karenina a new adaptation by Marina Carr, directed by Wayne Jordan at the Abbey Theatre and Peep by Jodi Gray at Bewley's Cafe Theatre. Alexandra's other theatre work includes Sunder, on Corporation Street & These Rooms (ANU Productions in collaboration with CoisCéim Dance Theatre). Last Words: Proclaiming A Republic (at the National Museum of Ireland), Beyond Barricades and Into the Sun (ANU Productions). Her film work includes Goldfish by Gary Boyd & Dumped by Conor McMahon. Alexandra graduated from The Lir, National Academy of Dramatic Art in 2015. Whilst at The Lir she performed in many productions including Coop, Tarry Flynn, My Child and O Go My Man.
ó

Closed Mic: 2pm
A Closed Mic will showcase ten poets who appear regularly at the Ó Bhéal open-mic sessions (after the guest readings) on Monday nights in the Long Valley.


---
3.30pm – 4.30pm

Lani O'Hanlon | Graham Allen | Grace Wells
Photo by Fiona Aryan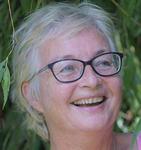 From a theatrical family, Lani O'Hanlon is a movement therapist and author of Dancing the Rainbow. She has an MA in creative writing from Lancaster University and her first poetry chapbook, The Little Theatre was funded by Artlinks. Her poems have been published in POETRY, Poetry Ireland Review, Mslexia, The Irish Times, Southword, The Stinging Fly, The Moth, Skylight Poets, Solas Nua, the Anthologies; Small Lives (Poddle) Halleluiah for 50ft Women (Bloodaxe) and is regularly broadcast on national radio – RTE's Sunday Miscellany.
She has won and been shortlisted for various bursaries and awards including The Hennessey New Irish Writing Award, FISH, Mslexia, DiBiase, Poetry on the Lake, Dromineer, William Allingham, Over the Edge New Writer of the Year and the International Writer's Festival, Date with an Agent. Lani was Reader in Residence with Waterford Libraries, Writer in Residence on the annual Molly Keane Writer's workshop and she facilitates creative writing, dance and movement with the Waterford Healing Arts Trust in The Dept of Psychiatry, Waterford University Hospital and on The Sacred Wild Retreats.
ó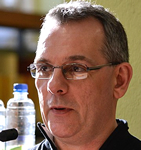 Graham Allen
is Professor of English in University College Cork. His collections
The One That Got Away
(2014) and
The Madhouse System
(2016) were published by New Binary Press. He won the 2010 Listowel Single Poem Prize and was shortlisted for the Crashaw Prize, Strong/Salt Prize, Listowel First Collection Prize and Fool for Poetry Prize. His poem
Bright Star for David Bowie
was RTE poem of the week (Dec 2016) and commended in the 2017 Listowel Best Irish Poem of the Year Award. The first ten years of his on-going e-poem,
Holes: Decade One
, were published in 2017. His new collection,
A Tower That Knows No Ghost
, is forthcoming from Salmon Poetry.
ó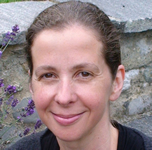 Grace Wells
is one of the most ecologically-driven writers in Ireland today. Both her poetry and her children's books are strongly informed by nature, the environment, and spirit of place. Her debut poetry collection,
When God Has Been Called Away to Greater Things
(Dedalus Press, 2010), won the Rupert and Eithne Strong Award and was shortlisted for the London Festival Fringe New Poetry Award. Her second collection
Fur
(Dedalus Press, 2015) expanded the boundaries of eco-poetics, and was lauded by Poetry Ireland Review as 'a book that enlarges the possibilities of poetry'. Her poem 'Otter' received a 2017 Forward Prize.
---
7.00pm – 8.00pm

Conal Creedon | Ailbhe Darcy | Alberto Masala & Eileen Healy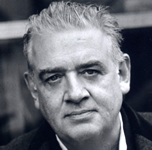 Cónal Creedon is a novelist, playwright and documentary filmmaker. His published books include: Pancho and Lefty Ride Out (1995), Passion Play (1999), Second City Trilogy (2007), The Immortal Deed Of Michael O'Leary (2015), Cornerstone, an anthology of student writing. (ed.) UCC/Cork City Libraries (2017), Begotten Not Made (Nov. 2018). His prose has been translated into German, Bulgarian, Italian, with English extracts published in China.
Aside from his numerous and critically acclaimed stage plays, Creedon has written over 60 hours of original radio drama — broadcast on RTÉ, Lyric FM, BBC, BBC Radio 4 and BBC World Service. His short fiction has achieved recognition in the One Voice Monologue Awards (BBC), The Francis McManus Awards (RTÉ), The PJ O'Connor Awards (RTÉ) and he has represented Ireland in the BBC World Service World Play Radio Drama Competition. Critical reviews of Cónal's radio work include commendations in the Irish Times radio critics list of Best Radio of the Year for 1994 and 1997. He was Writer in Residence for UCC / Irish Arts Council 2016-17. For more about Cónal visit conalcreedon.com
ó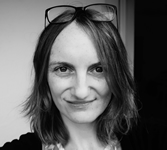 Originally from Dublin,
Ailbhe Darcy
has lived in the U.S. and Germany and now teaches creative writing at Cardiff University. Her most recent poetry collection,
Insistence
, was published by Bloodaxe Books this year. This followed
Imaginary Menagerie
(2011) and she has published a collaborative work,
Subcritical Tests
, with English poet S.J. Fowler (Gorse Editions, 2017). She has written on poetry for
The Dublin Review of Books
,
Poetry Ireland Review, The Stinging Fly
and
The Critical Flame
. She is a proud founder-member of FIRED!, a movement to demand a just acknowledgement of women's contribution to Irish poetry.
ó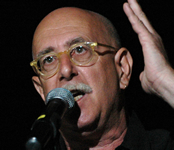 Alberto Masala
is Sardinian and lives in Bologna. A poet and multilingual writer, he publishes in Italy, USA and France. His work appears in collections and anthologies in Italy, France, Spain, Germany, Hungary, Russia, Albania, Bosnia, USA, Iraq. He has translated the works of Kerouac, Ferlinghetti, Pey, Malina, Mereu, Hawad and Zurita. He has directed artistic projects in Europe (Berlin, Amsterdam, Thessaloniki, Bologna, Sardinia), as well as for theater, cinema and radio. He has written musical works and has been performing live for 30 years. His latest publications: in the USA
Alphabet of Streets
, edited by Jack Hirschman, translated by Jonathan Richman – in Italy:
Piangete, Bambini!
(poems illustrated by Daniela Pareschi) and
BUSHIDO
, for the CD by Marco Colonna, a musician with whom he collaborates on a permanent basis.For more about Alberto visit
albertomasala.com
Alberto Masala è Sardo e vive a Bologna. Poeta e scrittore plurilingue. Pubblica in Italia, USA, Francia. È in raccolte e antologie in Italia, Francia, Spagna, Germania, Ungheria, Russia, Albania, Bosnia, USA, Iraq. Traduttore (Kerouac, Ferlinghetti, Pey, Malina, Mereu, Hawad, Zurita). Nel suo percorso, oltre alla direzione di progetti artistici in Europa (Berlino, Amsterdam, Salonicco, Bologna, Sardegna), anche teatro, cinema, radio. Ha scritto opere musicali e da 30 anni va in concerto dal vivo. Ultime pubblicazioni: negli USA Alphabet of Streets, raccolta a cura di Jack Hirschman, tradotta da Jonathan Richman – in Italia: Piangete, Bambini! (poesie illustrate da Daniela Pareschi) e BUSHIDO, per il CD di Marco Colonna, musicista con cui collabora stabilmente.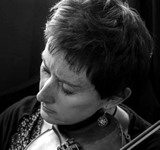 Originally from Youghal, Eileen Healy is a very well known musician in the Cork music scene. She has been a member of many world music, folk and roots bands and has her own cd Secret Smile, featuring her arrangements of songs on fiddle and guitar. In 2017 she toured Germany with band Broom Bezzums. She is a familiar face in the trad session scene in Cork and plays in several vocal duos.



---
8.30pm – 9.30pm

Doireann Ní Ghríofa | Iain Galbraith | Mara Bergman
Photo by Ger Holland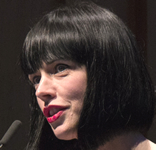 Doireann Ní Ghríofa writes both prose and poetry, in both Irish and English. Among her awards are the Rooney Prize for Irish Literature, a Seamus Heaney Fellowship, and the Ostana Prize (Italy). Her fifth book is a bilingual selection of poetry titled Lies.
Scríobhann Doireann Ní Ghríofa as Gaeilge agus as Béarla araon. Ar na gradaim a bronnadh uirthi tá Duais Uí Ruanaigh do Litríocht Éireannach, Comhaltacht Seamus Heaney (Ollscoil na Banraíona) agus Duais Liteartha Ostana (An Iodáil). Is é 'Lies' an leabhar is déanaí óna peann.
ó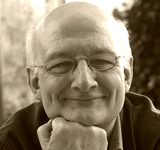 Born in Glasgow,
Iain Galbraith
grew up in the village of Arrochar on the west coast of Scotland, studied languages and comparative literature in Cambridge, Freiburg and Mainz, and now lives in Wiesbaden (Germany). His poems have appeared in
Poetry Review, the Times Literary Supplement, New Writing, Warwick Review, Irish Pages, Edinburgh Review, PN Review
and elsewhere. After decades of publishing solely in magazines and anthologies, his first volume of poetry,
The True Height of the Ear
, appeared with Arc in 2018. Iain is also a widely-published literary translator, and his book-length translations include Alfred Kolleritsch's
Selected Poems
(Shearsman, 2007), W. G. Sebald's
Across the Land and the Water. Selected Poems 1964-2001
(Hamish Hamilton, 2011), Jan Wagner's
Self-portrait with a Swarm of Bees
(Arc, 2015) and Esther Kinsky's
River
(Fitzcarraldo, 2017). He has translated many English-language works into German too, including plays, volumes of poetry and essays. A recent German translation, co-authored with Melanie Walz, is
46 Minuten im Leben der Dämmerung
, collecting Alice Oswald's volumes
Memorial
and
Falling Awake
(S. Fischer Verlag, 2018). Iain has received several prizes for his work, most recently the Stephen Spender Prize (2014), the Popescu Prize for European Poetry Translation (2015), the Schlegel-Tieck Prize (2016), and a PEN/Heim Translation Fund Grant (2017).
ó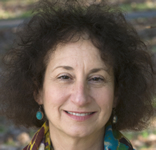 Mara Bergman
grew up in Wantagh, New York, and graduated from the State University of New York at Oneonta. During her third year, she studied at Goldsmiths College and later made her home in the UK. Mara's poetry has been published widely. Her collection
The Tailor's Three Sons and Other New York Poems
won the Mslexia Poetry Pamphlet Competition and was published by Seren in 2015. In 2016,
Crossing Into Tamil Nadu
won a Templar Quarterly Pamphlet Competition. Her poems have been awarded prizes in the Troubadour and Kent & Sussex Poetry Society competitions, among others. Mara works in London as an editor and is also an award-winning author of more than twenty books for young children. She and her husband live in Tunbridge Wells and have three children. In Mara's first full collection, the poet travels from the tenements of New York City to the Sussex countryside, from childhood to motherhood, and beyond. Through a wide range of subjects – steelworkers and young apprentices, photographs and photograms, dolls in a local museum's hidden collection – she writes with a keen sense of time and place. These are probing poems, seeking to discover; poems with a sense of urgency. Here are poems about love, loss, friendship, family, fitting in and, ultimately, acceptance. They are infused with wonder and provide a fresh way of looking at the world. For more about Mara visit
marabergman.com
.
---
10.00pm – 11.00pm

Kit Fan | Colette Bryce | Lucy English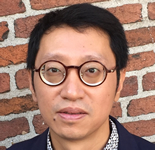 Kit Fan was born in Hong Kong and moved to the UK at the age of 21. He studied at the Chinese University of Hong Kong before completing a doctoral thesis on Thom Gunn at the University of York. As well as being a published poet, he also writes fiction. In 2017 he was shortlisted for the Guardian 4th Estate BAME Short Story Prize for Duty Free and the TLS Mick Imlah Poetry Prize.
In 2018 he won a Northern Writers' Award for Diamond Hill, a novel-in-progress portraying a deprived community in the last shanty town in Hong Kong being pushed to the point of collapse. His first book of poems Paper Scissors Stone won the inaugural HKU International Poetry Prize in 2011 and his translation of Classical Chinese poetry won one of the Times Stephen Spender Prizes in 2006. He reviews regularly for The Poetry Review. As his poetry moves between Hong Kong and European cultural histories, he moves amphibiously between poetry and narrative fiction. He lives in York and works in the Hull York Medical School.
ó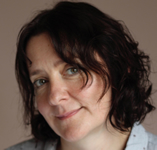 Colette Bryce has published four collections with Picador including The Full Indian Rope Trick (2004), and Self-Portrait in the Dark (2008). The Whole & Rain-domed Universe (2014), which draws on her experience of growing up in Derry during the Troubles, received a Ewart-Biggs Award in memory of Seamus Heaney. Selected Poems, published in 2017, was winner of the Pigott Prize for Poetry at Listowel. Colette is a freelance writer and editor and lives in Newcastle upon Tyne.

ó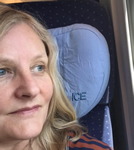 Lucy English
is an acclaimed spoken word poet and novelist. She has toured widely in Europe, the US and South East Asia. With the South West Collective she co-wrote
Flash
, a multi media spoken word show, which toured the UK in 2010-11 and also
Count Me In
, which toured from 2014-5. She is the co-organiser of the Mix Digital conferences at Bath Spa University and the co-organiser of Liberated Words, which curates, screens and creates poetry films, at
liberatedwords.com
Lucy is a Reader in Creative Writing at Bath Spa University. Her first collection of poetry, Prayer to Imperfection was published by Burning Eye Books in 2015. Her current project is an online poetry film collection The Book of Hours; a calendar of 48 poetry films. Films from this project have been screened at a variety of festivals including Zebra, Rabbit Heart, Athens, Weimar and Ó Bhéal. The poetry from The Book of Hours was published Burning Eye Books in October 2018. For more visit thebookofhours.org
---
---
Sunday 25th November @ the Kino, Washington St.
---
3.30pm – 5.30pm
Hurling Poetry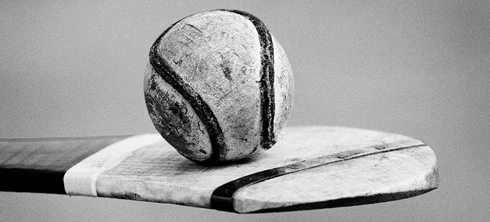 Set to a silent backdrop of hurling footage, local Cork writers will read poems and short fiction about hurling and camogie. Writers so far include Bernadette Gallagher, Billy Ramsell, Colm Scully, Bernadette McIntyre, Daw Harding, Eugene O'Connell, GMC and John Fitzgerald. The poems will be presented simultaneously in sign language (ISL), by Cork sign-language interpreter Ray Greene.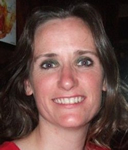 Ray Greene became a qualified Irish Sign Language/English Interpreter with a Diploma from the Centre for Deaf Studies, Trinity College Dublin in 2004. She has been working as a full time Interpreter ever since and operates in both Cork and the South East. She was awarded the qualification – Registered Qualified One (R1) – at the 'Sign Language Interpreting Service' Accreditation of Interpreters in June 2009. It qualifies her to carry out interpreting in many different areas, such as education and training, job interviews, religious ceremonies, theatre, counselling and medical work.

Along with the areas listed above, Ray interprets for the many and varied events that Deaf people participate in on a daily basis. For more about Ray, visit corkinterpreter.com/aboutus/raygreene.
---
---
---
Kino, Washington St. Cork