24th – 25th November 2017
the
5th Ó Bhéal Winter Warmer Festival

@

The Village Hall
(Patrick's Quay, Cork – Map Beneath)
---
---
You can view the Festival Videos here.
Ó Bhéal is delighted to announce its 5th Winter Warmer festival weekend, which features 23+ poets, films from the Ó Bhéal International poetry-film competition, poetry interpreted through dance, accompanied by music and a closed-mic set for ten local poets.
Free Admission to all events
(€5 suggested donation)
Sponsored and Supported by
The Long Valley Bar, The Village Hall, The Evening Echo (our media partners), The Arts Council,
Foras na Gaeilge, Farmgate Market Café, Dunnes Stores, Forum Publications, Colmcille,
Arc Publications, Isaacs Hotel, Cork City Council, Poetry Ireland, UCC English Dept,
The Natural Foods Bakery, The Quay Co-op and Paradiso.

---
---
Programme
---
---
Friday 24th November
---
6.45pm – 8.00pm

Edward O'Dwyer | Niamh Prior | Richard Lambert | Frank Golden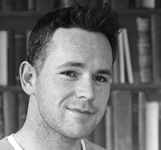 Edward O'Dwyer is from Limerick and holds the honour of reading for O Bhéal's first ever guest spot, back in 2007, when he was one of three poets featured in the chapbook Revival Trio (Revival Press). His poems are published in journals and anthologies throughout the world, including The Forward Book of Poetry. He has published two collections to date, both from Salmon Poetry – The Rain on Cruise's Street (2014) and Bad News, Good News, Bad News (2017). He was shortlisted in 2010 for a Hennessy Award and read the same year for Poetry Ireland's Introductions series. His work has been nominated for Best of the Web, Forward and Pushcart Prizes. He also edited two poetry anthologies for Limerick's community press, Revival Press – Sextet (2010) and Sextet 2 (2016). He is currently working on a third poetry collection, and also a collection of 'dark comedy' micro fictions with the theme of infidelity.
ó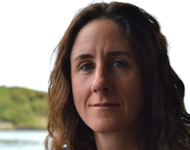 Niamh Prior's work has appeared in journals including The Penny Dreadful, Southword and The Stinging Fly. Her poetry has been shortlisted or highly commended in competitions including The Patrick Kavanagh Award, Cúirt New Writing Prize and The Dermot Healy Award. She was the overall winner of the 2016 iYeats International Poetry Competition. She is currently completing a PhD in Creative Writing at UCC, funded by a scholarship from the Irish Research Council.

ó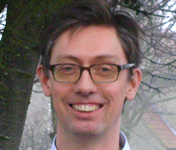 Richard Lambert
's second collection of poetry,
The Nameless Places
, was published by Arc in 2017. He previously had a pamphlet published by
The Rialto
, and his first collection came out in 2012. His poems have appeared in the
Times Literary Supplement, Poetry Ireland Review, The Rialto, The Yellow Nib
, and
The Forward Anthology 2014
. He also writes fiction, and was shortlisted for the 2017 Sunday Times Short Story Award. He has a PhD in medieval history about descriptions of landscape in medieval texts, and works for the NHS. He lives in Norwich, UK.
ó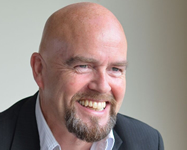 Frank Golden
is a Clare-based poet, novelist, and screenwriter. He has published five books of poems, the most recent of which was
gotta get a message to you
(Salmon Poetry, 2017)
"This is a poet to get excited about. Risk taking … rhapsodic … elevated."
– Afric McGlinchy (Southword). His novel,
The Two Women of Aganatz
(Wolfhound Press), was described by Carol Coulter in The Irish Times as
"uncomfortable, but compellingly and poetically described by a powerful imagination"
. 2015 saw his return to the novel with
The Night Game
(Salmon Publications)
"A challenging, transgressive, and gripping read."
– Declan Burke (The Irish Examiner). He has received bursaries and awards from the Irish Film Board, Clare County Council, and the Arts Council of Ireland. Frank Golden is Head of Creative Writing at the Burren College of Art.
---
8.30pm – 9.30pm

Keith Payne | Jennifer Matthews | Biddy Jenkinson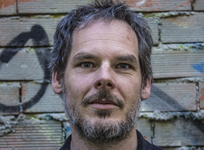 Keith Payne was the Ireland Chair of Poetry Bursary Award winner 2015-2016. His collection Broken Hill (Lapwing Publications, Belfast, 2015), was followed by Six Galician Poets (Arc Publications, 2016). Forthcoming from Francis Boutle Publishers is Diary of Crosses Green, from the Galician of Martín Veiga. Keith is director of the La Malinche Readings between Ireland and Galicia and the PoemaRia International Poetry Festival, Vigo. A poet and translator, he shares his time between Dublin and Vigo with the musician Su Garrido Pombo.
ó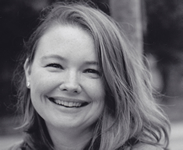 Jennifer Matthews writes poetry and is the founding editor of the Long Story, Short Journal. Her poetry has been published in The Stinging Fly, Mslexia, and The Penny Dreadful among others, and anthologised in Dedalus's recent anthology, The Deep Heart's Core (2017). She was selected for the Poetry Ireland Introductions series in 2015, and her manuscript Home, Body was highly commended in the Patrick Kavanagh competition in 2016. Rootless, her poetry chapbook, is available to read free online at smithereenspress.com
ó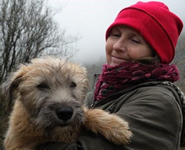 Biddy Jenkinson is interested in the maintenance of bumble bee habitats in Wicklow. Her pen name is a gesture of obeisance towards An Bhé /The Muse. She writes poetry if she can and if she can't, turns to detective fiction, short stories and if that won't work, plays (badly), tin whistle or she paints or gardens or cooks – believing that all these activities are related. She has published numerous collections of verse, two collections of short stories and two plays. A new collection Sceilg na Scál , in praise of Sceilg, will be published soon by Coiscéim.

Is file, drámadóir agus scríbhneoir gearrscéal é Biddy Jenkinson. Coiscéim a d'fhoilsigh a saothar. An leabhar is deireanaí dá cuid Táinrith, ath-insint ar Tháin Bhó Cuailnge. D'éirigh go maith le scéalta bleachtaireachta dá cuid. An tAthair Pádraig Ó Duinnín, foclóirí, a bhíonn ag bleachtaireacht. Beidh cnuasach nua filiochta dá cuid Trí Bhanúlacht na Sceilge á fhoilsiú ag Coiscéim go luath. Beidh leabhar filíochta nua léi, Sceilg na Scál á láinseáil ag Féile na Brídeoige in Uíbh Ráthach i mi Feabhra.
---
10.00pm – 11.15pm

Brendan Cleary & Ken Marshall


Órfhlaith Foyle | Felispeaks | Stephen James Smith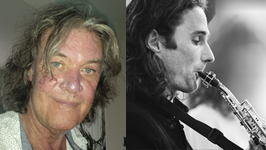 Originally from Co Antrim, Brendan Cleary lives & writes in Brighton. He has published eight collections and sixteen pamphlets, from presses such as Bloodaxe, Wrecking Ball & Tall-Lighthouse. His latest is Face (Pighog Press 2013). He published The Echo Room journal for many years, and via Echo Room Press (since 1986), produced poetry pamphlets including works by Matthew Caley, George Charlton and Martin Myers.

Ken Marshall has been an integral part of the Irish music scene for the last decade. In recent years he has featured alongside legendary jazz musicians Bobby Watson and Jon Faddis in concert. Orchestrally, he has performed with the Cork School of Music Symphony Orchestra, Cork Youth Orchestra, UCC Orchestra, Irish Operatic & Repertoire Society and more. As a wind band instrumentalist he has played with the Irish Youth wind Ensemble, Trinity College of Music Contemporary Wind Orchestra, Cork School of Music Concert Band & Wind Ensemble and numerous other local and national ensembles. He has been a member of the critically acclaimed UK Saxophone Quartet 'Intoto' and was a member of the innovative ensemble 'Trinity Saxes' while based in London.

He has been a fixture on the Cork jazz scene for many years leading his own quartet and jazz-fusion band and was an integral member of the hugely successful Cork School of Music Jazz Big Band where he was regularly featured as soloist. Ken has been involved in countless productions at the Cork Opera House and Everyman Palace Theatre as a session player and has made numerous TV and radio appearances. Ken's performances include tours of the Middle East under the auspices of the British Council, concerts and workshops in conjunction with an EFL consultant, extensive concert performances throughout Ireland, UK, Europe and USA, The Royal Tournament at Earls Court, London, Jazz et Juan, Jazz Festival in Juan le Pains on French Riviera and the Wigan Jazz Festival.
ó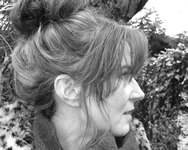 Órfhlaith Foyle was born in Africa to Irish parents and now lives in Galway. Her first novel Belios was published by The Lilliput Press. Her first full poetry collection Red Riding Hood's Dilemma (Arlen House) was short-listed for the Rupert and Eithne Strong Award in 2011. Arlen House also published Foyle's debut short fiction, Somewhere in Minnesota, in 2011 and its title story first appeared in Faber and Faber's New Irish Short Stories (2011), edited by Joseph O'Connor. Foyle's second short fiction collection Clemency Browne Dreams of Gin (Arlen House 2014) was chosen as one of the Irish Times books of the year. Her work has been published in The Dublin Review, The Wales Arts Review, The Manchester Review, and The Stinging Fly.
ó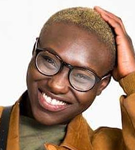 FeliSpeaks
is a young Afro-Irish spoken word artist. She was raised in Longford and is now a resident of Maynooth town. Her poetry explores many interesting ideas in relations to love, her childhood experiences and also her various moments of enlightenment as a young adult. Emerging from the boisterous college poetry scene, she has grown and graced many stages from the National Concert Hall, to the Olympia Theatre, Theatre Stage in Electric Picnic and even Vicar Street, to name a few. FeliSpeaks is a promising, budding artist who has her mind set on leaving her heart with the crowd as she takes them on a journey of words.
ó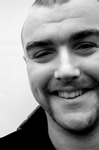 Stephen James Smith
is a Dublin poet and playwright central to the rise of the vibrant spoken word scene in Ireland today. To date, his poetry videos have amassed over 1 million views online. In 2017 he was commissioned by St. Patrick's Festival to write a new poem as a "celebratory narrative" of Ireland. The resultant piece
My Ireland
is accompanied by a short film by Director Myles O'Reilly, arranged and mixed by Conor O'Brien (Villagers), with music by Colm Mac Con Iomaire, Loah, Saint Sister, Eithne Ní Chatháin (aka Inni-K) and Ye Vagabonds. It has been viewed over 300,000 times online and was screened at London Film Festival in Trafalgar Square on March 17th. The poem was in many ways a follow on from Smith's previous poetry video Dublin You Are, which itself clocked up in excess of 250k views.
Stephen has performed at high profile events and festivals such as the Electric Picnic, Other Voices, the National Concert Hall, the Abbey Theatre (Noble Call) and Vicar Street (alongside Oscar winner Glen Hansard and Colm Mac Ionmaire); and further afield at the London Palladium, the Oscar Wilde Awards in LA, Glastonbury, George Town Literary Festival (ML) and other events in New York, Chicago, San Francisco, Iowa, Montreal, Ottawa, Bangkok, Paris, Amsterdam, Frankfurt, Utrecht, Ljubljana and Warsaw. In 2012 he was invited to perform for the Irish Olympic team in London. Stephen has been conducting poetry workshops in secondary schools around Ireland for a number of years and is a regular volunteer with Fighting Words. His poetry is included on the syllabus at Western Connecticut State University and his work has been translated into Irish, Spanish, Slovenian, Polish, Dutch and Italian. Stephen's debut collection, Fear Not, is due from Arlen House in Autumn 2017.
For more about Stephen visit www.stephenjamessmith.com
---
---
Saturday 25th November
---
1.00pm – 3.00pm

Poetry Films | Poetry Dance with Inma Pavon | Closed Mic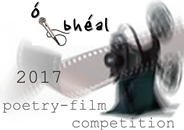 A 40-minute selection of Poetry Films, including a number of shortlisted films and the winner of the 2017 Ó Bhéal Poetry-Film Competition. The 2017 Ó Bhéal judges, poet Lani O'Hanlon and filmmaker Shaun O'Connor, chose a shortlist of 30 films from 186 International entries (from 29 countries), to finally produce one overall winner who receives the IndieCork festival award for best poetry film.
ó
Photo by Ankie Janssen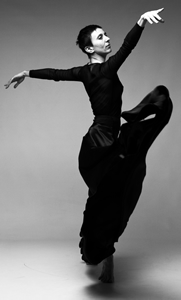 Postcards from Home – with Inma Pavon a solo Dance piece set to the poetry
of Leonides Pavon
Postcards from Home is a 15 minutes solo dance performance created by Inma Pavon for the Ó Bhéal Winter Warmer Poetry Festival. This dance is based on a series of poems written by Inma's mother, Leonides, over the last 20 years. Interpreting her mother's poems, Inma explains:

'this brings up an opportunity for me to reconnect with my place of origin through an expressive body immersed in its most purest and poetic dance.'
Inma Pavon is a Spanish Choreographer/Dancer/Teacher based in Cork. She has recently collaborated with renowned Irish Performance Artist Amanda Coogan in one of her latest major art exhibitions called I'll sing you a song from around the town, at the RHA in Dublin. Inma was granted an Arts Participation Award by The Arts Council of Ireland to facilitate her work with Headway (Support for Brain Acquired Injury) . She was invited choreographer/teacher at the CSN Dance Course, at Cork Youth Ballet Co., at Cork School of Dance, at Lucy French School of Dance and at the Certificate for Contemporary Living Course (UCC). Her collaborative work expands from Amanda Coogan, Gracie May Marshall, Mick O'Shea, Carolyne Collier, Eimear Reidy, Dorone Paris, Sara Wentworth, Helle Helsner, Andrea Bonino, Celina Muldoon, Patricia Klich, Paula Larkin and Danny Mc Carthy among many other artists. Inma is currently completing a PaR (Practice as Research) PhD titled Performing Zen in the Drama and Theatre Studies in UCC.
ó

A Closed Mic will showcase ten poets who appear regularly at the Ó Bhéal open-mic sessions (after the guest readings) on Monday nights in the Long Valley.


---
3.30pm – 4.30pm

George Harding | Caitriona Ni Chleirchin | James O' Sullivan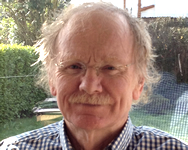 George Harding is a poet from Cork. He has been published in numerous journals, in Ireland and internationally, including The Moth and Southword. His first collection My Stolen City was published in 2011 by Revival Press who also published his second, Last Bus to Pewterhole Cross (2015). He is now working on his third collection which will draw on themes that have proven characteristic of his writing to date, namely the environment, ecology, ornithology, politics, and the human experience.
ó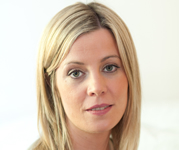 Caitríona Ní Chléirchín is an Irish-language poet, critic and lecturer originally from Gortmoney, Emyvale in Co. Monaghan. Her début collection Crithloinnir won the Oireachtas Prize for New Writers in 2010 and her second collection An Bhrídeach Sí published in 2014 won the Michael Hartnett Prize 2015. She has published poetry in Comhar, Irish Pages, Cyphers, The Stinging Fly, Feasta, Blaiseadh Pinn, The SHOp, An t-Ultach and An Guth. She also writes reviews, academic and journalistic articles and over 20 reviews in The Irish Times, Comhar, and Taighde agus Teagasc and others.

She is also an Irish-language and literature lecturer at St. Patrick's College DCU. Her doctorate was a pyschoanalytical body-centred reading of the Irish-language contemporary poetry of Nuala Ní Dhomhnaill and Biddy Jenkinson. Mícheál Ó Ruairc has described her as the new love lyricist writing Irish poetry today in Comhar (Dec, 2010). Liam Carson has compared her work to that of the Russian Poet Marina Tsvetaeva, in his review of her first collection in Poetry Ireland Review (104, 2011).

ó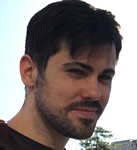 Book Launch: James O'Sullivan
has been published in numerous literary journals and anthologies, including
The SHOp, Southword, Cyphers, Crannóg
, and
Revival
. James includes third-place in the Gregory O'Donoghue International Poetry Prize 2016 among his honours. He has twice been shortlisted for the Fish Poetry Prize, as well as the Fish Short Story Prize 2014/15. James has been a guest reader at numerous venues and events, both national and international, including Ó Bhéal, the Cork Spring Poetry Festival, and the CFHSS Congress of the Humanities and Social Sciences. James, who is Lecturer in Digital Arts & Humanities at University College Cork, is the Founding Editor of New Binary Press. For more about James' work, please visit
www.josullivan.org
James will be launching his collection, Courting Katie, published by Salmon Poetry.
---
7.00pm – 8.00pm

Mary Noonan | Daniel Salgado | Rody Gorman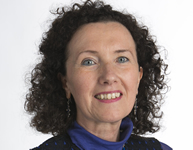 Mary Noonan's first collection, The Fado House (Dedalus, 2012), was shortlisted for the Seamus Heaney Centre Prize and the Strong/Shine Award, having won the Listowel Poetry Collection Prize (2010). Her poems have been published in many magazines and journals, including Poetry Review, Poetry Ireland Review, PN Review, The Well Review, The Dark Horse, The Stinging Fly, Poetry London and The Spectator.
Noonan was awarded an Arts Council of Ireland Literature Bursary in 2014. A limited edition pamphlet, Father (Bonnefant Press) was published in 2015. A second collection is forthcoming from Dedalus Press. She teaches French literature at University College Cork, and is the current poetry editor of Southword Journal.
ó
Photo by Pablo Cayuela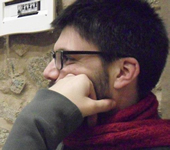 Daniel Salgado (Monterroso, 1981) works as a journalist. He has published seven poetry collections, including his first Sucede (It Happens, 2004) and his more recent ruído de fondo (Background Noise, 2012) and Dos tempos sombrizos (On the Dark Times, 2013). His book A Guerra (The War, 2013) was written in colaboration with the poet and essayist María do Cebreiro. He also collaborated with the artists Inés Pallares and Fonso Castro on his book ensaios (Essays, 2015). His poetry has been gathered in numerous anthologies.

Salgado has translated Allen Ginsberg, Amiri Baraka or Adrienne Rich into Galician, and Lois Pereiro, whom he has also anthologized, into Spanish. He has written lyrics and "fumbled", in his own words, with synthesizers for the electronic music band Das Kapital. With the writer and journalist Manuel Darriba he wrote a political chronicle on Galician left-wing nationalism, and coordinated, along with the essayist and editor Manuel M. Barreiro, the book Entrementres. Ensaios para unha nova política (Meanwhile. Essays for a New Politics, 2014).
ó
Photo by ATLAS Arts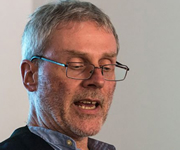 Rody Gorman was born in Dublin, Ireland in 1960 and now lives in the Isle of Skye, Scotland. He has worked as writing fellow at Sabhal Mòr Ostaig, University College Cork and the University of Manitoba and is editor of the annual Irish and Scottish Gaelic poetry anthology An Guth. His first poetry collection was Fax and Other Poems (Polygon, 1996), and his selected poems in Irish and Scottish Gaelic, Chernilo, was published by Coiscéim in 2006.


---
8.30pm – 9.30pm

Stephen Watts | Billy Ramsell | Adnan Al-Sayegh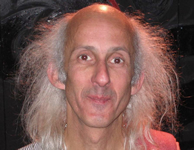 Stephen Watts is a poet, editor and translator, with family roots in the Italian Alps. He has lived in Whitechapel for the past thirty years. He twice won second prize in the National Poetry Competition (1983 and 1992). His books include Gramsci & Caruso (2004), The Blue Bag (2005), Mountain Language / Lingua di montagna (2008), Journey Across Breath/Tragitto nel respiro (2011) & Ancient Sunlight (2014). Recent co-translations include book of modern Kurdish poetry & volumes by Ziba Karbassi, Meta Kušar, Adnan al-Sayegh & A.N. Stencl (from Farsi, Slovenian, Arabic & Yiddish) & a book of Amarjit Chandan's poetry. He has read internationally, in Syria (2010), in Romania (May & September 2013) & in Monza, Milan & Ravenna (2014) & has worked in schools & hospitals as a writer on issues of well-being & creativity. He has also curated many bilingual readings at exhibitions (including Nolde, Miro, Arshile Gorky, Guttuso & Francisco Toledo).
His poetry has been translated into Italian, Czech, Slovenian, Arabic, Bengali, Persian & Romanian. Ongoing work includes collaborations with Claudiu Komartin & Golan Haji & forthcoming books include The Language Of It & a prose work Republic Of Dogs/Republic Of Birds. He produced a video-poem Journey To My Father in 2009. He has worked extensively as a poet in schools and hospitals in East London and in 2006 worked with HI-Arts in Inverness on social issues of suicide and survival. In 2007 he was awarded an Arts Council grant for his writing and research and he completed an edition of Mother Tongues (Bloodaxe Books) which anthologises some of the many fine poets in the UK who write in languages other than English. He is also completing an extensive on-line bibliography of modern poetry in English translation.
"No one in this country has done more to promote poetry and support poets from abroad than Stephen Watts." – Sarah Maguire, Poetry Translation Centre
ó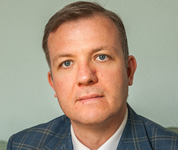 Billy Ramsell was born in Cork in 1977 and educated at the North Monastery and UCC. He has published two collections with Dedalus Press, Complicated Pleasures in 2007 and The Architect's Dream of Winter in 2013, which was shortlisted for the Irish Times Poetry Now Award. He was awarded the Chair of Ireland Bursary for 2013 and the Poetry Ireland Residency Bursary for 2015. He has been invited to read his work at many festivals and literary events around the world. He lives in Cork where he co-runs an educational publishing company.
ó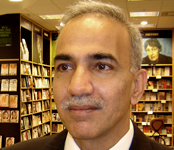 Adnan al-Sayegh was born in al-Kufa, Iraq in 1955 and is one of the most original voices of his generation of poets. His poetry denounces the devastation of wars and the horrors of dictatorship. Adnan has published eleven collections of poetry, including the 550-page Uruk's Anthem (Beirut 1996). He left his homeland in 1993, lived in Amman, and Beirut then took refuge in Sweden in 1996. Since 2004 he has been living in exile in London.
He has received several international awards; among them, the Hellman-Hammet International Poetry Award (New York 1996), the Rotterdam International Poetry Award (1997) and the Swedish Writers Association Award (2005), and has been invited to read his poems in many festivals across the world. His latest work in English and Arabic is Pages from the Biography of an Exile, published by Arc, 2016.
---
10.00pm – 11.00pm

Stephen Sexton | Catherine Ann Cullen | Sophie Mayer
Stephen Sexton's poems have appeared in Granta, Poetry London and Best British Poetry 2015. His pamphlet, Oils, published by The Emma Press, was the Poetry Book Society's Winter Pamphlet Choice. He was the winner of the 2016 National Poetry Competition and the recipient of an ACES award from the Arts Council of Northern Ireland.


ó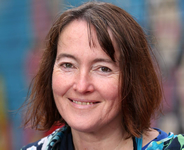 Catherine Ann Cullen is the 2017 Winner of the Business to Arts Award for Best Use of Creativity in the Community for her writing residency in East Wall, Dublin. Her third poetry collection, The Other Now: New and Selected Poems, was published by Dedalus Press in October 2016, drawing on her two collections from Doghouse Books, Strange Familiar (2013) and A Bone in My Throat (2007). She has published two children's books, Thirsty Baby (2003) and the award-winning The Magical, Mystical, Marvellous Coat (2001), with Little, Brown in the US. She has recently renewed her interest in songs, writing and performing The Rebel Sisterhood as part of Eastrogen Rising: A Rebel Cabaret in 2016; Molly Alone, based on Molly's Bloom's soliloquy in Ulysses, for the Moments of Joyce Festival on Bloomsday 2017; and two songs about the Dodder for the National Heritage Week celebration of the river in August.

She won the Francis Ledwidge International Poetry Award in 2016 and 2009. Her work has been widely anthologised, including in Metamorphic: 21st Century Poets Respond to Ovid (Recent Work Press, 2017) and Hodges Figgis 250th Anthology (Arlen House, 2018) and is part of the Ireland Poetry Reading Archive in UCD. She has a PhD in Creative Writing/Public Works (Middlesex) and an M. Phil. in Creative Writing (TCD). She is a former radio producer and lecturer in journalism, and works part-time on the Trinity Access Programmes.

ó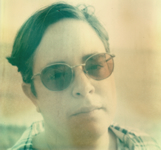 Sophie Mayer
is a writer and activist. She is the co-editor of
Catechism: Poems for Pussy Riot
(English PEN, 2012),
Binders Full of Women
(2012) and
Glitter is a Gender
(Contraband, 2013), all with Sarah Crewe. Her most recent poetry collections are
O
(Arc, 2015) and
kaolin, or How Does a Girl Like You Get to Be a Girl Like You
(Lark Books, 2015), and two chapbooks,
TV Girls
(2015) and
what the waste land said
(2017). She works as a film critic and curator in London, as part of the queer feminist film collective Club des Femmes and of Raising Films, a campaign and community for parents and carers in the film industry. Her work has appeared on hoardings in Dublin, and been translated into Dutch, Japanese, Russian and Greek.
---

---
The Village Hall, Patrick's Quay, Cork