25th – 26th November 2016
the
4th Ó Bhéal Winter Warmer Festival

@
The Kino Cinema
(Washington St, Cork – Map Beneath the programme)
---
---
You can view the Festival Videos here.
We're thrilled to announce Ó Bhéal's 4th Winter Warmer festival weekend. 22+ poets will read/perform over two days. The programme will also feature a selection of films from the Ó Bhéal Poetry-Film competition, Poetry in Performance Art, Poetry with Music and a closed-mic set for ten local poets.
Free Admission to all events (donations gratefully accepted)

Sponsored and Supported by
The Kino, The Long Valley Bar, Community Foundation for Ireland, The Arts Council, Farmgate Café,
Dunnes Stores, Forum Publications, Isaacs Hotel, Cork City Council, Poetry Ireland, Cork City Library,
MLC, UCC School of English, Arc Publications, Paradiso, The Quay-Co-op and No.5 Fenn's Quay.
---
Programme
---
---
Friday 25th November
---
7.00pm – 8.00pm

Seán Dennehy | Ross Donlon | Annemarie Ní Churreáin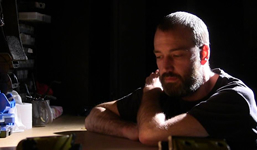 Seán Dennehy is a Clare poet living and working in Dublin. In 2012 he won the All Ireland Poetry Slam in Cork. Though focusing on performance and the spoken word his first collection in print, No Poetry, was published in 2013 by QS Press. In May 2015 he presented Pieces in Project Arts Centre, a night of poetry and song showcasing his own work and that of his favourite poets.
Following the success of Pieces he presented a festive follow up, Christmas Pieces in December 2015.
ó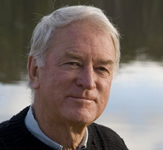 Australian Ross Donlon has read his poems in Eastern & Western Europe & is widely published both at home & in Ireland. Winner of international poetry competitions & spoken word events, a sequence from his first book, The Blue Dressing Gown, has been produced for national radio in Australia. His second book, Sjøvegen (The Sea Road) 50 Tanka for Ǻlvik, was launched in Norway in 2014. Lucidity will be published in 2016.
www.rossdonlon.com
ó
Photo By Enda Rowan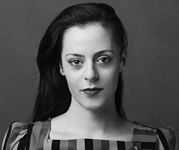 Annemarie Ní Churreáin
is from North West Donegal. Her poems have been published in Ireland and abroad. Some of the major publications include
The Stinging Fly, Poetry Ireland Review, The Shop
and
The London Magazine
. She has been awarded literary fellowships by Akademie Schloss Solitude (Germany), Jack Kerouac House (Orlando) and Hawthornden Castle (Edinburgh). In 2016, Annemarie was awarded a Next Generation Artists Award by the Arts Council, to commemorate the role of artists and writers in the 1916 Rising. Her debut collection
Bloodroot
is forthcoming in 2017.
Cargocollective.com/annemarienichurreain
---
8.30pm – 9.30pm

Jessica Traynor | John Fitzgerald | Paula Cunningham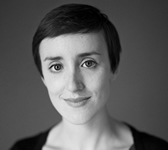 Jessica Traynor's debut poetry collection Liffey Swim (Dedalus Press, 2014), was nominated for the 2015 Strong/Shine Award. In 2016, she was commissioned by the Salvage Press to write a series of poems in response to Jonathan Swift's A Modest Proposal and by the Irish Writers Centre and the Arts Council to write a poem on Dr. Kathleen Lynn for the Easter Rising commemorations. Poems are forthcoming in numerous journals and have been broadcast on RTÉ's Poetry Programme, Arena and Sunday Miscellany.
She was runner up in the 2015 Troubadour International Poetry Prize and was recipient of the Ireland Chair of Poetry Bursary in 2014. She was names Hennessy New Irish Writer of the Year in 2013 and won the 2011 Listowel Poetry Prize. She was the 2010 recipient of a Dublin City Council Literature Bursary and in 2009, was chosen for the Poetry Ireland Introduction Series. Her poetry has been translated into Czech, Hungarian, Irish, Italian, Polish and Spanish and was projected in Krakow, Prague and Dunedin in 2014/5 as part of the Unesco City of Literature Programme. She is Literary Manager of the Abbey Theatre.
ó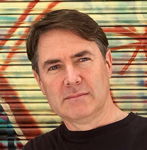 John Fitzgerald's poetry appears regularly in newspapers, journals and anthologies. He won the 2014 Patrick Kavanagh Poetry Prize and was shortlisted for the 2015 Hennessy New Irish Writing Award. His career as a professional librarian commenced in Trinity College Dublin Library and he has been the University Librarian at University College Cork since 1996. He lives with his family on a farm in Lissarda, County Cork.


ó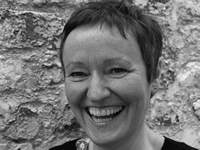 Paula Cunningham lives in Belfast. Her books, A Dog called Chance (1999) and Heimlich's Manoeuvre (2013), are both from Smith/Doorstop. The latter was shortlisted for the Fenton-Aldeburgh, Seamus Heaney Centre, and Strong Shine First Collection Prizes. Her work appears in magazines, anthologies, and online journals in the UK and Ireland, Europe, Canada and the US.



---
10.00pm – 11.15pm

Kerrie O'Brien | Jos Smith | Martín Veiga | Emily Cullen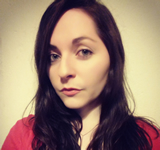 Kerrie O'Brien is a poet from Dublin. Her debut collection Illuminate was published by Salmon Poetry in October 2016 and made possible by a literature bursary from the Arts Council of Ireland. She has received multiple awards for her poetry and is currently writing her first novel. She is the editor of Looking at the Stars, an anthology of Irish writing which aims to raise €15,000 for the Dublin Simon Community.


ó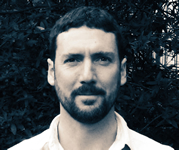 Jos Smith is a writer, editor and lecturer in contemporary literature based in Norwich. Subterranea (Arc Publications, 2016) is his first collection of poetry. Born in Canterbury in 1980, he lived in Exeter in the south west of England for a number of years before moving to East Anglia. He is also the author of a critical study of the New Nature Writing and teaches and writes quite broadly on landscape and place in post-war British and Irish literature.
Jos is currently working on a history of the arts and environmental charity Common Ground. He is also on the editorial panel of the online magazine The Clearing. His poetry, which has appeared in a range of UK magazines, pamphlets and anthologies, tests and explores the imaginative possibilities of our relationship with landscape and place. He is a keen long-distance hiker and paid up member of The Cloud Appreciation Society.

"Subterranea explores the relationship of our human world to the earth that underpins it. At times delicate and curious, at times painfully unbalanced, it is a relationship of always precarious intimacy, and one that is often most vividly apprehended in the imagination. Subterranea is a collection that measures its own poetic form against the earth's resistance, knowing full well that if there is to be any relationship at all something must give in us; that perhaps there might even be an art to this giving." – Arc Publications
ó
Photo By Marcos Creo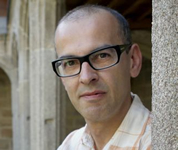 Martín Veiga
is a Cork-based Galician poet and academic. He is a lecturer in Hispanic Studies at University College Cork, where he is also the director of the Irish Centre for Galician Studies. His poems have been included in many anthologies and published in Irish journals such as
Southword
and
Cyphers
. He has published five collections of poetry in Galician including
Tempo van de porcelana
(1990),
As últimas ruínas
(1994, Espiral Maior Poetry Prize),
Ollos de ámbar
(2005, Esquío Poetry Prize),
Fundaxes
(2006, Fiz Vergara Vilariño Poetry Prize) and
Diario de Crosses Green
(2016).
ó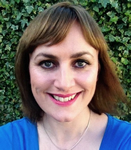 Emily Cullen
is a Galway-based poet, scholar and harper. She is the author of two collections of poetry:
In Between Angels and Animals
(Arlen House, 2013) and
No Vague Utopia
(Ainnir Publishing, 2003). Emily was selected for Poetry Ireland's Introductions Series in 2004.
Emily has performed internationally with a variety of music ensembles including Galvia, The Belfast Harp Orchestra, Ceoltóirí Maghlacha and The Cullen Harpers (with her three sisters). She has also recorded on a number of albums, such as the Grammy award-winning Tribute to the Celtic Harp with The Belfast Harp Orchestra and The Chieftains, and she gives recitals, workshops and lectures throughout Europe, North America and Australia. In addition to her creative writing, Emily also publishes articles on Irish cultural history and blogs at Things Being Various.
---
---
Saturday 26th November
---
1.00pm – 3.00pm

Poetry Films | Poetry in Performance Art with Francesca Castellano | Closed Mic
A 45-minute selection of Poetry Films, featuring a number of shortlisted films, including the winner of the 2016 Ó Bhéal Poetry-Film Competition. The 2016 Ó Bhéal judges, poet Kathy D'Arcy and filmmaker / CEO of Film in Cork Rossa Mullin, selected one overall winner to receive the IndieCork festival award for best poetry film. Our congratulations to winner Marie Craven from Australia for her stunning film, Dictionary Illustrations.

ó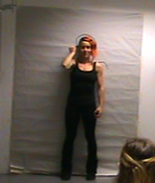 Here I – with Francesca Castellano a solo Performance Art piece set to the poetry of Anita Govan
In the fleeting moment of here and now, can one artist become a catalyst for human connection? In the fleeting moment of here and now, can a performance break the boundaries we spend our lives building around ourselves to avoid feeling and hurt? It is in the anarchy of the moment lived, in the intensity of the moment shared, that we may, all together, know an answer.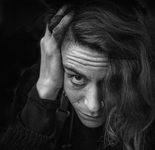 Francesca Castellano is a performance artist, clown and aerialist. She was born in Rome in 1974 and emigrated to Ireland 22 years ago. While attending the 3rd year of Crawford College of Art, she fell in love, become a mum and ran away with the Circus. For the past 13 years she has been a full time mother, performer, aerialist and teacher. This year she is back in College to finish her degree and develop Performance Art, as a dissident, anarchist and artist.

Photo by Pierce Coady
I create, I love, I struggle to find connections in this continuous becoming, and to become part of it.
ó

A Closed Mic will showcase ten poets who appear regularly at the Ó Bhéal open-mic on Mondays, featuring Benjamin Burns, Nicola Moffat, Charles Clarke, Alexis Bannerman, Matthew Moynihan, Gráinne O'Connor, Ray Hanrahan, Patricia Walsh, Bernadette Gallagher and Thomas Howarth.
---
3.30pm – 4.30pm

Roisín Kelly | Paul McMahon | Eibhlís Carcione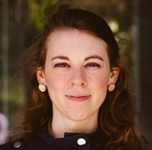 Chapbook Launch
Rapture (Southword Editions: New Irish Voices series)
Roisín Kelly was born in Belfast and raised in Leitrim. After a year as a handweaver on a remote island in Mayo and a Masters in Writing at NUI Galway, she now calls Cork City home. Her poetry has appeared in Poetry Chicago, The Dark Horse, The Baltimore Review, the Aesthetica Creative Writing Anthology 2014, and Best New British and Irish Poets 2016 (Eyewear 2016).
This year she was selected for the Poetry Ireland Introductions Series, as part of which she read at the Dublin International Literature Festival in May. In June she appeared as The Stinging Fly's featured poet, and her work was published in The Irish Times after it was shortlisted for the Hennessy New Irish Writing Award. More work is forthcoming in The Atticus Review and Blunderbuss. Her début chapbook, Rapture is being published by Southword Editions, New Irish Voices series (Munster Literature Centre).

roisinkelly.com
ó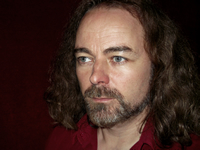 Chapbook Launch Bourdon (Southword Editions: New Irish Voices series)
Twice nominated for the Forward Prize, Paul McMahon was born in Belfast but lives in Cork. His poetry has been published in The Threepenny Review, The Stinging Fly, The Salt Anthology of New Writing, The Montreal International Poetry Prize Global Anthology, The Atlanta Review, The Irish Times, Agenda, Ambit and others.

His poetry prizes include 1st prize in The Ballymaloe International Poetry Prize, The Nottingham Open Poetry Prize, The Westport Poetry Prize, The Golden Pen Poetry Prize, 2nd prize in both The Basil Bunting Poetry Award and The Salt International Poetry Prize. He has received Bursary Awards, for poetry, from The Arts Council of Ireland and The Arts Council of N. Ireland. In 2015 he was awarded The Keats-Shelley Poetry Prize by Carol Ann Duffy. His début chapbook, Bourdon is being published by Southword Editions, New Irish Voices series (Munster Literature Centre).

ó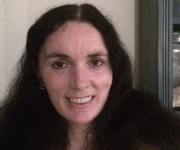 Tá
Eibhlís Carcione
ag cur fúithi i gCathair Chorcaí. Bhuaigh sí Duais Fhoras na Gaeilge i 2012. Tá fiíocht léi foilsithe i
Southword, Comhar, an tUltach, Feasta, an Gael, The Moth
agus
The SHOp
. D'fhoilsigh Coiscéim a céad chnuasach filíochta
Tonn Chlíodhna
i 2015.
Eibhlís Carcione
lives in Cork city and works as a primary teacher in a gaelscoil. She won Duais Fhoras na Gaeilge in 2012. Her poems in Irish and English have appeared in
Southword, Comhar, an tUltach, Feasta, an Gael, The Moth
and
The SHOp
. She has also been a prizewinner at Listowel and Strokestown. Coiscéim published her first collection of poetry
Tonn Chlíodhna
in 2015.
---
7.00pm – 8.00pm

John Ennis | Billy Mills | Gerry Hanberry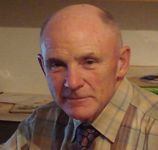 John Ennis is the author of nineteen books of poetry. He retired in 2009 as Head of the School of Humanities at Waterford Institute of Technology, where he was also Chair of the Centre for Newfoundland and Labrador Studies. Among his many works is Oisín's Journey Home (2006): a long poem in praise of the workers who built and served Newfoundland's now defunct railway. Since 2003, he has co-edited three anthologies of Canadian-Irish poetry and a further All-Canadian anthology, How the Light Gets in (2009).
In 2010, his own work was substantially represented in the Harvard Anthology of Modern Irish Poetry, edited by Wes Davis. In 2011, he was commissioned as librettist for the anthem of Come the Sails, a choral work to honour The Tall Ships arriving in Waterford. He remains creatively active, his work appearing in recent years in Poetry Ireland Review, The Stinging Fly, Riddle Fence, Outburst, New Hibernia Review, The Burning Bush, The Clifden Anthology, Boyne Berries and Catechism Poems for Pussy Riot. His Postponing Ásbyrgi (poems in response to Iceland's Sìgur Rós) was published by Three Spires Press in March 2013 and launched in Newfoundland at The March Hare Festival. He recently published on-line Nine Lives We Hope (poems for Pussy Riot, 2014). He has since published further collections: A Pullet for Jack (2014), Going Home to Geatland (2014), Gaza Ground Zero (2015), Midlandia (2015) and Eurydice 29 (2016). His work will also appear in the Dedalus Anthology In the Deep Heart's Core (Autumn, 2016).
Ennis is an activist and has been green-starred for his contribution to the work of Amnesty International. He divides his time weekly between Waterford and his native Westmeath.
ó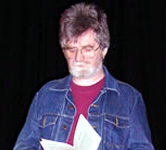 Billy Mills was born in Dublin in 1954. He has lived and worked in Spain and the UK, now living in Limerick. He is the founder and co-editor (with Catherine Walsh) of hardPressed Poetry and the Journal. His books include Lares/Manes: Collected Poems (Shearsman, 2009), Imaginary Gardens (hardPressed poetry 2012), Loop Walks (with David Bremner, hardPressed poetry 2013) and from Pensato (Smithereens Press e-book, 2013). Since 2007, he has been a regular contributor to the Guardian Books site, including the popular Poster Poems series, at: www.guardian.co.uk/profile/billymills.
Billy's blog is at ellipticalmovements.wordpress.com
ó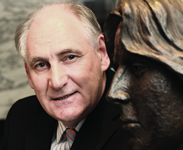 Gerry Hanberry is an award-winning Irish poet, writer, musician and teacher. To date he has published four collections of poetry and also a biography of the Wilde family, More Lives Than One – The Remarkable Wilde Family Through The Generations (The Collins Press, 2011). His most recent poetry collection What Our Shoes Say About Us was published by Salmon Poetry in July 2014 and follows At Grattan Road (2009) also published by Salmon Poetry.
Paul Perry reviewing At Grattan Road for the Irish Times said the collection 'is bursting at the seams with fine poems'. A stone plaque of his poem The Kasbah on Quay Street was erected on Quay Street in April 2015. His work has been translated into Italian and Croatian and has been included in various anthologies including Windharp – Poems of Ireland Since 1916 published by Penguin. His latest non-fiction book On Raglan Road – Great Irish Love Songs and the Women Who Inspired Them was published in September 2016 by The Collins Press. Gerard teaches English at St Enda's College, Salthill and teaches creative writing on the BA Connect course at the National University of Ireland, Galway.
www.gerardhanberry.com
---
8.30pm – 9.30pm

Josep Lluís Aguiló | Catherine Walsh | Michael Augustin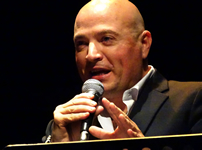 Josep Lluís Aguiló was born in Manacor, Mallorca in 1967). He is poet and businessman. In 1986 he published his first collection of poems, Cants d'Arjau (Songs from the Helm), which he wrote when he was between sixteen and eighteen years of age. After an interval of eighteen years, he published two further collections, La biblioteca secreta (The Secret Library – Palma: Caixa de Balears, 2004) and L'estación de les ombres (Season of Shadows – Palma: El Tall, 2004).

His collection Monstres (Monsters, Palma: Moll; & Barcelona: Proa, 2005) was awarded the Premi Ciutat de Palma Joan Alcover Poetry Prize in 2005 and, in 2006, the National Critics' Prize (the spanish Pulitzer) for the best book of poems written in Catalan, while it also received a special mention from the jury of the Critics' Prizes for Catalan Writers. In 2008 the book, Llunari (Lunarium), now published by Arc Publications, was the winner of the Prize Jocs Florals de Barcelona and Josep Lluís Aguiló was appointed Poet Laureate of the City of Barcelona during the period 2008-2009. His writings have appeared in several anthologies and have been translated into a number of languages.
ó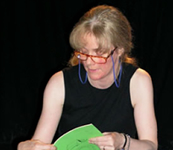 Catherine Walsh was born in Dublin, Ireland, in 1964, has spent some time living and working abroad, and currently lives in Limerick. She co-edits hardPressed Poetry with Billy Mills.
Her books include: Macula (Red Wheelbarrow Press, Dublin: 1986); The Ca Pater Pillar Thing and More Besides (hardPressed Poetry, Dublin, 1986); Making Tents (hardPressed Poetry, Dublin, 1987); Short Stories (North & South, Twickenham and Wakefield, 1989); Pitch (Pig Press, Durham, 1994); Idir Eatortha & Making Tents (Invisible Books, London, 1996); City West (Shearsman, Exeter, 2005); Optic Verve A Commentary (Shearsman, Exeter, 2009) and Astonished Birds; Carla, Jane, Bob and James (hardPressed Poetry, Limerick 2012).

Catherine's work is included in a number of anthologies, including the Anthology of Twentieth-Century British & Irish Poetry (Oxford University Press, New York and Oxford, 2001), No Soy Tu Musa (Ediciones Torremozas, Madrid, 2008), a bilingual Spanish/English anthology of Irish women poets. A section from her forthcoming book Barbaric Tales appears in the spring/summer 2016 edition of the Irish University Review. She was Holloway Lecturer on the Practice of Poetry at the University of California, Berkeley for 2012/13 and was a research fellow with the Digital Humanities cluster at An Foras Feasa, Maynooth University during 2014/2015. Her books Barbaric Tales and The beautiful Untogether are forthcoming.
ó
Photo by Jenny Augustin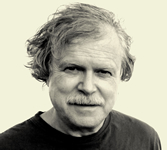 Michael Augustin was born in Lübeck, on the Baltic Sea coast in Northern Germany, in 1953. He studied Anglo-Irish Literature and Folklore at University College Dublin and the University of Kiel. He now lives in Bremen with his wife, Indian poet Sujata Bhatt. He works as a writer and broadcaster with Radio Bremen and directs the international literature festival Poetry on the Road. He writes poetry, mini drama and short prose. His collages and drawings have appeared in magazines worldwide. His recent books are Denkmal für Baby Schiller and Schweini blutet – Deutschland tutet (a collection of football poems written during the 2014 FIFA World Cup in Brazil). His work has been translated into many languages, and he has read at poetry festivals around the globe. He is a member of German and Irish P.E.N.
Mickle Makes Muckle, a selection of his drawings and his writings in English translation is available from Dedalus Press in Dublin. A selection of his collages with found papers, Das System hat keine Krise, was published earlier this year by Redfoxpress on Achill Island. A Certain Koslowski – The Director's Cut, a new extended version of his "classic" short prose poems, translated by Margitt Lehbert and Sujata Bhatt, has just been published by Arc in Britain.
---
10.00pm – 11.00pm

Tara Bergin | Raina J. León | Elaine Feeney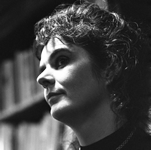 Tara Bergin is from Dublin. Her first collection of poems, This is Yarrow, was published by Carcanet in 2013. It was awarded the Seamus Heaney Centre for Poetry Prize, the Shine/Strong Award for best first collection by an Irish author and was shortlisted for the Poetry Now Award. She is a PBS Next Generation Poet. New poems have recently appeared in Granta, Poetry (Chicago), Poetry Ireland Review, and PN Review. She currently lives in the North of England.

ó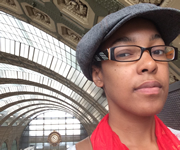 Twin Cities Event: Cork – San Francisco
Raina J. León, member of the Carolina African American Writers Collective, has been published in numerous journals as a writer of poetry, fiction and nonfiction. She is the author of three collections of poetry, Canticle of Idols (WordTech Communications, 2008), Boogeyman Dawn (Salmon Poetry, 2013), sombra: (dis)locate (Salmon Poetry, 2016) and a chapbook, profeta without refuge (2016).

She has received fellowships and residencies with Macondo, Cave Canem, CantoMundo, Montana Artists Refuge, the Macdowell Colony, Kimmel Harding Nelson Center for the Arts, Vermont Studio Center, the Tyrone Guthrie Center in Annamaghkerrig, Ireland and Ragdale. She also is a founding editor of The Acentos Review, an online quarterly, international journal devoted to the promotion and publication of LatinX arts. She is an associate professor of education at Saint Mary's College of California.

ó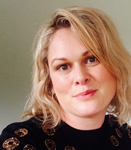 Elaine Feeney
was born in 1979, and educated at University College Galway, University College Cork and The University of Limerick. She teaches English at St. Jarlath's College, Tuam. She won the Cúirt Poetry Prize, North Beach Nights' Poetry Prize and was shortlisted for The Fish Poetry Prize, amongst others. Her work has been widely published, translated and anthologised, including recent 2016 publications in
Stonecutter Journal
(US),
The Wide Shore, A Journal of Global Women's Writing
(US),
The Stinging Fly
(IRE),
The Manchester Review
(UK),
Solas Nua
(US),
New Writing
(Canada)
Pilgrimmage
(US),
The Manchester Review
(UK) and
Oxford Poetry
(UK). In 2016 she was commissioned to write the narrative to a feature stage production by Irish Choreographer, Liz Roche and Film Director, Mary Wycherley, entitled
Wrong Headed
. It premiered to excellent review at the 2016 Dublin Fringe Festival. She has performed her work all over the world.
Feeney has published three collections of poetry, Indiscipline (Maverick Press, 2007), Where's Katie? (Salmon Poetry, 2010) and The Radio was Gospel (Salmon, 2014). Her next collection, Rise is forthcoming and she is working on her first novel.
"An absolutely extraordinary poet……………Warsan Shire meets Tom McIntyre" – RTE Radio's Arena.
---

---
Kino, Washington St. Cork