21st – 22nd November 2014
the 2nd Ó Bhéal Winter Warmer Festival held at
Sample Studios Amphitheatre
(Sullivan's Quay, Cork)



---
---
You can view the Festival Videos here.
We're pleased to announce Ó Bhéal's second Winter Warmer festival weekend. Over twenty excellent poets will read and perform in the amphitheatre at Sample Studios, some of whom will be accompanied by musicians. Snatch Comedy Improv will be performing a set of poetry-focussed comedy games, Sawa-Le will be performing poetry-theatre, a selection of poetry-films from around the world will be presented by Malgorzata Kitowski (from PoetryFilm), and these will be followed with a judges selection from the 2014 Ó Bhéal poetry-film competition. There will also be a closed-mic for ten local poets.
The festival videos are here.
(and on the Ó Bhéal Youtube channel).

Free Admission to all events.

Made possible with financial support from Dunnes Stores, Forum Publications, Foras na Gaeilge, Cork City Council, Poetry Ireland, The Long Valley Bar, Arc Publications, The Quay-Co-op, Bank of Ireland,
UCC School of English and Homeopathy for Health.
Programme
---
---
Friday 21st November
---
7.00pm – 8.00pm

Eleanor Hooker | Eugene O'Connell | Fergal Gaynor
Photo By Peter Hooker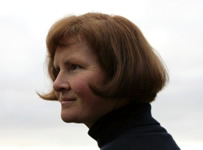 Eleanor Hooker's debut collection of poems The Shadow Owner's Companion (Dedalus Press) was shortlisted for the Strong/Shine award for best first collection from 2012. She is currently working to complete her second collection of poems. She is judge for the 2014 Over the Edge New Writer competition. She has recently worked in collaboration with UK poet Sarah Hesketh on new poetry for the Yes, but are we enemies project 2014.
Eleanor was selected for the Poetry Ireland Introductions Series in 2011. Her poetry has been published in a variety of magazine, anthologies and literary journals including: Poetry Ireland Review, Agenda Poetry, The Stinging Fly, The SHOp, The Moth, The Irish Times, and POEM: International English Language Quarterly and online at Southword, And Other Poems, Poethead, Ink Sweat and Tears, The Ofi Press, and broadcast on RTÉ Radio One. Eleanor began her career as a nurse and midwife. She is a founding member and Programme Curator for the Dromineer Literary Festival, and is a helm and Press Officer for the Lough Derg RNLI Lifeboat.

For more visit www.eleanorhooker.com
ó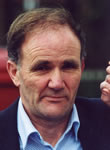 Eugene O'Connell has published two collections of poems One Clear Call (Bradshaw Books, 2003) and Diviner (Three Spires Press, 2009). Recent publications include poems in New Eyes on the Great Book, The Irish Times and The Shop. He also completed a book of translations, Flying Blind (Southword Editions, 2005) – volume 12 in the Cork European City of Culture Translation Series. For many years Eugene was editor of the Cork Literary Review. He is working on a new collection of poems.

"He is a realist with a sense of humour that emerges in broad strokes, with sharp wit and scorn for human foolishness. … For O'Connell the spiritual and the artistic are one." – Maurice Harmon

ó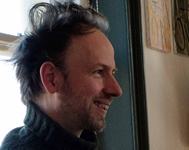 Fergal Gaynor co-edits the quarterly journal of the arts Enclave Review and teaches art history at University College Cork, among other things. His poetry collection VIII Stepping Poems and Other Pieces was published by Miami University Press in 2011.
"But there is that second strand, the fitful, halting strand of Irish modernism, a bare technique, picked up by Beckett and carried through by writers such as the vastly underestimated Aidan Higgins, the minimalist poet, Trevor Joyce, or the young neo-Classicist poet, Fergal Gaynor." – Thomas McCarthy, Irish Examiner
---
8.30pm – 9.30pm

James Harpur | David Toms | Mary O'Donnell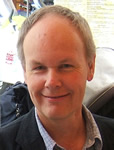 James Harpur has had five poetry collections published by Anvil Press. His latest book, Angels and Harvesters (2012), was a Poetry Book Society Recommendation and shortlisted for the 2013 Irish Times Poetry Now Award; The Dark Age (2007) won the Michael Hartnett Award; Oracle Bones (2001) was a Tablet Book of the Year; The Monk's Dream (1996) includes the sonnet sequence that won the British National Poetry Competition; and A Vision of Comets was based on the poems that won him an Eric Gregory Award. He appears frequently on RTÉ radio's Sunday Miscellany and A Living Word.
ó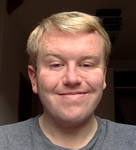 David Toms has lived in Cork since 2006 and holds a PhD from the School of History at University College Cork. His poetry has appeared in a range of print and online journals including The Penny Dreadful, CanCan, Past Simple, Default and BlazeVOX among many others. His first collection of poetry, Soma | Sema, was published in 2012 by the Knives, Forks and Spoons Press.
ó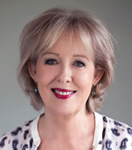 Mary O'Donnell has published six volumes of poetry. Those April Fevers, her latest, will appear from Arc UK in early 2015. Her work is very widely published and the Hungarian edition of her Selected Poems, Csodák Földje was co-winner of the Irodalmi Jelen 2012 competition for poetry in translation. Her most recent novel Where They Lie was published in May 2014. She is a cross-genre writer of fiction, poetry and short story, and is interested in poetry in translation.

For more visit www.maryodonnell.com or via Twitter: maryodonnell03
Mary's blog is at medea999.Wordpress.com
---
10.00pm – 11.00pm

Snatch Comedy Improv | TemperMental MissElayneous | Astrid Alben | Máighréad Medbh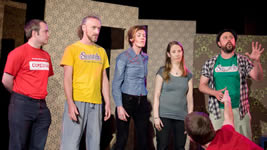 Snatch Comedy Improv have performed a weekly improvisation show almost non-stop since 2002! Their high-energy style has won over a legion of regular fans as well as tourists and audiences at festivals and private parties. In 2012 they won the Short-form League against teams from across the world at Finland International Improv Festival. In 2014 they played a week of sold-out shows at Impro Amsterdam. Two or three Snatch members will be representing the group and will have poetry in their crosshairs at the Winter Warmer festival.

ó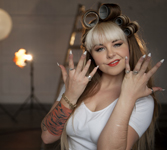 TemperMental MissElayneous born: Elayne Harrington is an artist from Finglas who collaborates with other musicians and lyricists, consistently branching out to create. She predominantly uses the medium of the cultural movement of Hiphop and spoken word/poetry to communicate her message, which places emphasis on the importance of harnessing and protecting individuality, esteem and morality. Regular showcasing and teaching/facilitation are central to TMMs' artistic journey. She has trained as an actor in Bull Alley Theatre Company and works as a freelance community youth coordinator. Recording and live performance are an integral part of the portrayal of her persona and contribute to the refinement of her creative stamina.

ó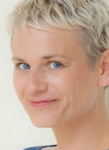 Astrid Alben's poetry collection Ai! Ai! Pianissimo is published by Arc Publications. Alben has been described as "a new and original voice in English poetry, serious and uncompromising." Her poetry, essays and reviews are widely published, including in the Times Literary Supplement, Poetry Review, Drunken Boat, The Wolf, Stand, Jacket, Poetry Ireland, Poetry Salzburg, Poem and her poems have been translated into Romanian, Dutch, Slovenian and Chinese. Alben has read at among other places the Writers' Union of Romania's International Poetry Festival, the Days of Poetry and Wine Festival in Slovenia (2014) and the Aldeburgh Festival. She is currently working on her second collection. Alben is a Royal Society of Arts Fellow and Wellcome Trust Fellow. She is the creative director of PARS, an arts and sciences initiative that curates events that are a mixture of art, theatre and scientific experiments at different venues.

For more and to hear her poems visit www.astridalben.com

ó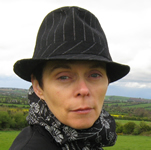 Máighréad Medbh was born in Newcastle West, Co. Limerick. Her published work includes six poetry collections and a prose work on solitude. Her latest collection is Pagan to the Core (Arlen House, 2014). Máighréad was a pioneer of performance poetry in Ireland in the 1990s and has performed widely—in Ireland, Europe, U.S.A. and on the broadcast media. She has written three novels, which are online as ebooks, and writes a monthly blog at her website in the form of an essay or poetic rumination: to see more visit www.maighreadmedbh.ie
---
---
Saturday 22nd November
---
1.00pm – 3.00pm

Poetry-Films | Sawa Le | Closed Mic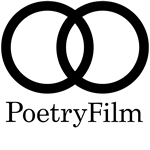 Artist Malgorzata Kitowski from PoetryFilm will present a series of poetry-films from around the world. PoetryFilm was founded by Malgorzata in 2002. The project explores the PoetryFilm genre and celebrates experimental poetryfilms, art films, text films, sound films, silent films, poet-filmmaker collaborations, auteur films, films based on poems, poems based on films, and other avant-garde text/image/sound screening or performance material.

Since 2002, the PoetryFilm project has resulted in over 60 events at cinemas, galleries, literary festivals and academic institutions featuring films, poetry readings, live performances and talks. Previous events include Tate Britain, the ICA, the Southbank Centre, the Royal College of Art, the National Film and Television School, Cannes Film Festival, and the O, Miami Festival in Miami. The PoetryFilm Archive contains hundreds of international text/image/sound materials. For further information please visit www.poetryfilm.org

A judges selection of six films from the 2014 Ó Bhéal Poetry-Film Competition will also be screened.

ó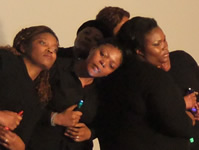 Sawa Le is a grassroots project born from the desire of Cork African women to represent themselves in Irish society. Formed in 2011, Sawa Le uses drama, poetry and theatre to highlight current issues in Irish society and also allows for creative dialogical spaces for Irish audiences to participate and respond to what they have seen, heard and felt in a shared platform of learning and understanding.
ó

A Closed Mic will feature ten mostly local poets who have appeared at the Ó Bhéal open-mic on Mondays, as well as Malgorzata Kitowski, PoetryFilm curator.

---
3.30pm – 4.30pm

Ciarán MacArtain (with Michael O'Callaghan) | Simon Ó Faoláin |
Christodoulos Makris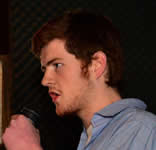 Ciarán MacArtain is a poet and theatre artist from Glasheen in Cork City. He is currently in his final year of a Drama & Theatre Studies and English degree in UCC. He is co-founder and co-artistic director of Strive Theatre. In 2012 he wrote The Rooftops of Paris, a play chronicling the struggles of young people in post-Celtic Tiger Ireland. Its premiere was produced by Strive Theatre in January 2013 in Nancy Spain's on Barrack Street. Continuing under his direction, the play then toured to the 2014 Edinburgh Fringe Festival where it was marked as a great success for the young company. He currently is involved in Theatre as an actor, lighting designer, writer and director. Ciarán has been performing his poetry at Ó Bhéal since he was seventeen. His recent travels have seen him perform gigs in L'Escalier in Montreal, QC, where he performed bi-lingually, and in New York City where he performed in a variety of venues over a five month period, including The Nuyorican Poets cafe. He has greatly enjoyed his on-going collaboration with Michael O'Callaghan.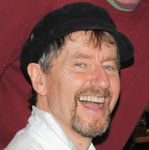 Michael O'Callaghan is a graduate of UCC and was a founding member of the Irish Youth Orchestra. He went on to play trombone with the RTE Concert Orchestra and La Spiritata Brass Quintet. In 1979 he returned to UCC to complete his studies on the 18th Century English poet Christopher Smart and worked for a time as as a post-graduate tutor. His musical interests migrated meanwhile from classical to jazz. He played jazz trombone with Marco Petrassi, Paul O'Donnell, Dukes of Jazz and various Jazz ensembles. At age 33 he adopted the Keyboards and today plays various styles with a special love for Irish Traditional music. Michael can be found performing at Cork's famous Hi-B Bar, and at Gael Taca.
ó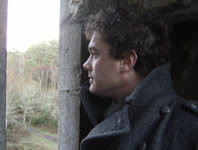 Rugadh Simon Ó Faoláin i mBaile Átha Cliath agus thánaig sé chun coinbhlíochta in Iarthar Dhuibhneach. Tá mórchuid duaiseanna bainte amach aige dá scríbhneoireacht, Duais Bhaitéar Uí Mhaicín, Duais Glen Dimplex agus Duais Eithne agus Rupert Strong ina measc. Tá Duais Foras na Gaeilge agus Duais Colm Cille araon buaite aige fé dhó. Tá trí leabhar filíochta foilsithe go dtí seo aige; Anam Mhadra (Coiscéim 2008) agus As Gaineamh (Coiscéim 2011), Fé Sholas Luaineach (2014), iad go léir le Coiscéim, chomh maith le leabhrán maisithe, Baile do Bhí (Púca Press 2014). Maireann sé i gCorca Dhuibhne lena bhean chéile Zoë is a mac Ruaidhrí.
Simon Ó Faoláin was born in Dublin and raised in the West Kerry Gaeltacht. He has won many prizes for his writing, including the Glen Dimplex Prize, The Eithne and Rupert Strong Prize and the Walter Macken Prize. He has also won both the Foras na Gaeilge Prize and the Colm Cille Prize twice. He has published three books of poetry to date; Anam Mhadra ('Dog's Soul' 2008), As Gaineamh ('Out of Sand' 2011), and Fé Sholas Luaineach ('By Unsteady Light' 2014), all with Coiscéim, as well as an illustrated chapbook, Baile do Bhí ('A Home that Was' 2014) with Púca Press. He lives on the Dingle Peninsula with his wife Zoë and their son Ruaidhrí.
ó
Photo by Jude D'Souza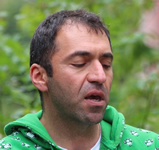 Christodoulos Makris AO grew up in Nicosia and has also lived in Manchester, London, and since 2001 in Dublin. His new book The Architecture of Chance is forthcoming from Wurm Press. Previous books include Spitting Out the Mother Tongue (Wurm Press, 2011) and the artist's book Muses Walk (2012). He is co-editor of Centrifugal: Contemporary Poetry from Dublin and Guadalajara (EBL-Cielo Abierto / Conaculta, 2014) and co-curator of Yes But Are We Enemies (September 2014), a project & tour of Ireland focusing on poetry in collaboration. See yesbutisitpoetry.blogspot.com and Twitter: @c_makris
---
7.00pm – 8.00pm

Eimear Ryan | Colm Scully | Sarah Clancy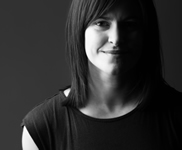 Eimear Ryan was born in 1986 in Co Tipperary. Her stories have appeared in New Irish Writing, The Stinging Fly, The Dublin Review, and the Faber anthology Town & Country. Her awards include a Hennessy Award and an Arts Council bursary, and she is currently writing a novel.




ó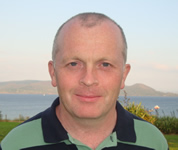 Colm Scully has had poems published in various magazines including, Cyphers, Abridged and Burning Bush Two, and has been shortlisted/commended in a number of competitions. He has been a guest reader around Ireland, and in Coventry as part of the Twin City Cultural Exchange 2011. He won The Cúirt New Writing Poetry Prize 2014, and was selected for the Poetry Ireland Introductions Series 2014. He collaborates on making Film Poems, one of which was recently shortlisted for the Ó Bhéal / Indie Cork Poetry Film competition. Colm is from Cork where he lives with his wife and three children. His first full collection is forthcoming in late 2014 from New Binary Press.

ó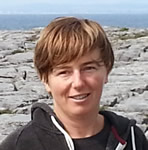 Sarah Clancy is a page and performance poet from Galway. Her new collection The TRUTH and Other Stories (Salmon Poetry 2014) has just been published. She has two previous collections to her name; Stacey and the Mechanical Bull (Lapwing Press 2011) and Thanks for Nothing, Hippies (Salmon Poetry, 2012). Along with fellow Galway poet Elaine Feeney she released a poetry CD called Cinderella Backwards in 2013. She has been placed or shortlisted in several of Ireland's most prestigious written poetry competitions including The Ballymaloe International Poetry Prize, The Patrick Kavanagh Award and The Listowel Collection of Poetry Competition.

For performance poetry Sarah has won the Cuirt International Festival of Literature Grand Slam Championships and has twice been runner up in the North Beach Nights Grand Slam. In 2013, on her second go at representing Connaught in the All-Ireland Grand Slam Championships, she was runner-up. She has recently stopped sulking about this. In 2013 she received an individual artist's bursary from Galway City Council. She is frequently invited to read her work at various festivals and events around Ireland and abroad and can't believe she's still getting away with it. She is on twitter @sarahmaintains and can be contacted by e-mail at sarahclancygalway@gmail.com
---
8.30pm – 9.30pm

Thomas McCarthy | Wioletta Greg | Ailbhe Ní Ghearbhúigh (with Úna Ní Fhlannagáin)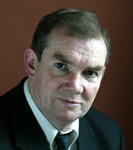 Thomas McCarthy was born at Cappoquin, Co. Waterford, in 1954 and was educated at University College Cork. He won the Patrick Kavanagh Award in 1977, the Alice Hunt Bartlett Prize in 1980 and the O'Shaughnessy Poetry Prize in 1991. He was a Fellow of the International Writing Programme, University of Iowa, 1978/79 and Visiting Professor of English at Macalester College, Minnesota, 1994/95. A former director of writing workshops at Listowel Writers' Week, Arvon Foundation and Portlaoise Prison(Provisional IRA wing), he was a public librarian in Cork for many years. He is a member of Aosdana. He has beenpublished and anthologised in numerous puvlications and is the author of two novels and nine books of poetry, his most recent being The Last Geraldine Officer (Anvil Press Poetry, 2009). His new collection Pandemonium will be published by Anvil in 2015.

ó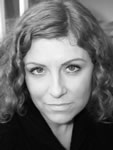 Wioletta Greg [Grzegorzewska] is a poet, writer, editor and translator. Born in southern Poland, she moved to the UK in 2006. She currently resides in the town of Ryde on the Isle of Wight. Wioletta has published several volumes of poetry in Poland, Canada and the UK, including Wyobraźnia kontrolowana (Controlled Imagination, 1998), Parantele (Kinships, 2003), Orinoko (2008), Inne obroty (Alternate Turns, 2010), the bilingual Pamięć Smieny/Smena's Memory (2011), the collection of short prose forms: Notatnik z wyspy (Notes from an Island, 2011) and a debut novel, Guguly (Unripened Fruit, 2014), in which she revisits the experience of growing up in post-Communist Poland. Her poems have appeared in numerous literary Polish and British journals and she has won several literary prizes, including the Tyska Zima Poetycka.

ó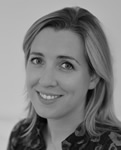 Ciarraíoch í Ailbhe Ní Ghearbhúigh. Tá a cuid filíochta léite aici i bPáras, i Nua Eabhrac, i Montréal agus ar an mBuailtín. Bhuaigh a dán Deireadh na Feide Corn Uí Néill i 2012 agus roghnaíodh Filleadh ar an gCathair mar Dhán Uachtarántacht an Aontais Eorpaigh i 2013. D'fhoilsigh Coiscéim a céad chnuasach filíochta Péacadh i 2008 agus tá sí ag obair ar an dara chnuasach faoi láthair.

Ailbhe Ní Ghearbhuigh was born in Kerry. She has read at festivals in New York, Paris, Montréal, Berlin and Ballyferriter. In 2012 her poem Deireadh na Feide won the O'Neill Poetry Prize and Filleadh ar an gCathair was chosen as Ireland's EU Presidency poem in 2013. Her first collection Péacadh was published in 2008 and she is currently working on a new book.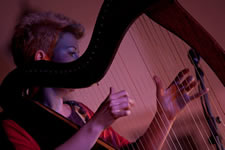 Úna Ní Fhlannagáin is an award-winning harper-composer and singer from Co. Galway, Ireland. An instrumentalist of verve and imagination, she is rooted in diverse musical influences such as the dance music tradition of North Clare, the sean-nós singing style of Maigh Seola, the American post-minimalists and free jazz. She has performed her wildly energetic jigs and reels, delicate hornpipes and emotive slow airs throughout Ireland, Europe, North America and the Middle East, winning multiple prizes at the All-Ireland Fleadh, Keadue International Harp Festival, Oireachtas, O'Carolan Harp Festival, and Granard Harp Festival along the way. While studying for a first-class honours university degree, she branched into jazz and contemporary music, studying and performing with Anthony Braxton, the legendary free jazz musician and composer. Since then she's won a commission from the World Harp Congress, had one of her pieces published by Cairde na Cruite, and performed her own compositions in Ireland, Croatia, Canada and the U.S. Úna strives to mine the richness of her native tradition, explore the potential of her instrument, and respectfully engage with other genres… in short, to play music which makes you feel good. She currently lives in Galway city, where she plays sessions, teaches traditional music, and makes Rice-Crispie buns.

---
10.00pm – 11.00pm

Louis de Paor | Alan Jude Moore | Paula Meehan
Photo By Amanda Gentile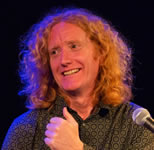 Louis de Paor has been involved with the contemporary renaissance of poetry in Irish since 1980 when he was first published in the poetry journal Innti which he subsequently edited for a time. A four times winner of the Oireachtas prize for the best collection of poems in Irish, he lived in Australia from 1987 to 1996. Ag greadadh bas sa reilig/Clapping in the cemetery was published by Cló IarChonnacht in 2005 and a second bilingual volume agus rud eile de/and another thing (2010) includes artwork by Kathleen Furey and a recording of poems with musical settings by Ronan Browne. A new bilingual selection of his early work, The brindled cat and the nightingale's tongue has just been published by Bloodaxe.
"While poetry should always be romantic (there never is a practical reason for the stuff), he always avoided the romanticism of the mushy line and the soft tone and the fuzzy diction. There was always something wire-taut about his work. No floss here." – Alan Titley, The Irish Times

"Descartes, Isaac Newton, Galileo and Stephen Hawking lurk in the lush undergrowth of this intriguing collaboration. Anchored by the sensual Irish language poetry of Louis de Paor, piper Ronan Browne doesn't so much paint an aural landscape as stitch it seamlessly around every syllable, swaddling de Paor's richly spoken words in a tapestry laden with left-field sound samples and quotidian reminders of life's ordinary magic. The sheer cinematic scope of Browne's music is revelatory, sundered from any cosy notions of traditional music convention. A revelatory collaboration that glistens in the heat forged by its own spirit of adventure." – Siobhán Long, The Irish Times

ó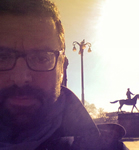 Alan Jude Moore was born in Dublin in 1973. He is a graduate of Trinity College Dublin where he studied Political Science. He is the author of four collections of poetry: Black State Cars (Salmon Poetry, 2004), Lost Republics (Salmon Poetry, 2008), Strasbourg (Salmon Poetry, 2010) and Zinger (Salmon Poetry, 2013). He has been shortlisted for the Hennessy New Irish Writing Award and his work has been translated into French, Italian, Russian and Turkish. He has read and performed at events in Ireland and abroad, including the Dublin Book Festival; The Istanbul International Poetry Festival; The Henry Miller Memorial Library, California; The Copenhagen Poetry Festival; The Nabokov Museum, St. Petersburg and the Marina Tsvetaeva House in Moscow. Alan lives in Dublin.
ó
Photo By Stephanie Joy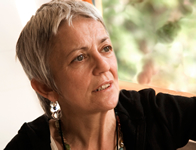 Paula Meehan was appointed Ireland Professor of Poetry in 2013. She born in Dublin where she still lives. Paula studied at Trinity College and at Eastern Washington University in the U.S. where she studied with James J. McAuley and received her Master of Fine Arts degree in Poetry. She has received many awards, including the Marten Toonder Award for Literature, The Butler Literary Award for Poetry, the Denis Devlin Memorial Award and the PPI Award for Radio Drama. She has published six collections of poetry, the most recent being Painting Rain (Carcanet, 2009) and Dharmakaya (Wake Forest, 2002). A selected volume, entitled Mysteries of the Home, was published in 1996.
Her writing for stage includes the plays Mrs Sweeney (1997), Cell (1999), and, for children, Kirkle (1995), The Voyage (1997) and The Wolf of Winter (2003/2004). Her poetry has been set to music by artists as diverse as the avant-garde composer John Wolf Brennan and the folksinger Christy Moore. She has collaborated throughout her working life with dancers, visual artists and film makers. Paula Meehan is a member of Aosdána, the Irish affiliation of writers and artists.
"Meehan is among the pivotal poets whose grace notes enhance an art that is our jewel in the crown. In a time of so much loss, to the soul of the nation and to Irish poetry, she is a powerful public advocate to speak on behalf of both." – The Irish Times
Biography compiled from Dedalus Press and various sources.
---
---
---