Ó Bhéal's 8th International Poetry-Film Competition


Sunday 29th November 2020

2pm and 3.30pm

The shortlisted films were streamed online at the Winter Warmer festival, available to view here beneath in two screenings, or at vimeo.com/obheal.
38 films were chosen from 288 submissions received from 181 filmmakers in 49 countries. The shortlist represents 14 countries: Argentina, Australia, Belarus, Canada, England, Ireland, Isle of Man, Israel, Netherlands, New Zealand, Scotland, Sierra Leone, Spain & the USA.
This year's judges Dareina Ní Chinnéide and Paul Casey, selected one winner to receive the Ó Bhéal award for best poetry-film, designed by glass artist Michael Ray. The winner was announced directly after the shortlist screenings, at the end of screening 2/2 beneath.
Our warm congratulations to creators Peta-Maria Tunui, Waitahi Aniwaniwa McGee, Shania Bailey-Edmonds, Jesse-Ana Harris, Lilián Pallares and Charles Olsen from New Zealand, Spain and Colombia for their winning entry, Noho Mai.
---
---
---
Competition Shortlist – Screening A (58:58)

Sunday 29th November @ 2.00pm
---
---
---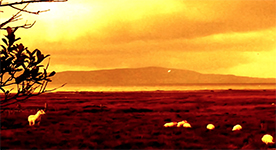 Beo (5:12)
Poem: Beo
by Patrick O'Laoghaire
Synopsis – I like the walk the morning after a storm. Things often look more alive to me then. There's a word in Irish I'm drawn to – beo. To me it means the spirit of aliveness. This is a poem and film about the beo within me and the beo surrounding me, the walk of a morning after the night of a storm.
Director: Patrick O'Laoghaire (Ireland)
Patrick O'Laoghaire is by trade a musician, performing under the moniker 'I Have a Tribe.' Beo, and some other pieces made during July and August 2020, are his first forays into filmmaking- fruits of a time spent walking the west of Ireland. O'Laoghaire previously studied music composition and arrangement and composed the soundtracks beneath his voice in the film.


---
---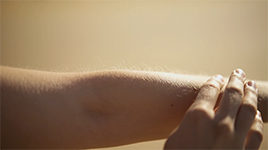 To the Wind (1:11)
Poem: To the Wind
by Hanna Komar
Synopsis – A young woman speaking with the wind as if it was her lover. Maybe it is her lover, or not.

Directors: Hanna Komar (Belarus) and Conor Rotherham (Ireland)
Hanna is an award-winning poet, translator and activist based in Minsk, currently working at the Belarusian PEN Centre. She has published two poetry collections (Fear of Heights in Belarusian and a bilingual collection Recycled) and a collection of Belarusian translations of Charles Bukowski. Hanna writes in Belarusian and translates her texts into English. Conor is a cinematographer based in Belfast who's worked on a number of documentaries and TV shows, including Game of Thrones.



---
---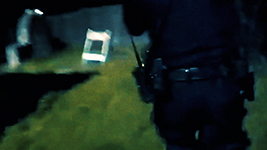 Twenty Times (2:55)
Poem: Twenty Times
by Caroline Rumley
Synopsis – When it is, and isn't, safe to be in your own backyard.
Director: Caroline Rumley (USA)
Caroline Rumley is an American filmmaker from the South who combines solo-shot film, found and archival footage, text, and sound to process a public or personal experience. Her non-fiction films have screened at venues internationally including the Atlanta Film Festival, Athens International Film and Video, Anti-Matter Media Art, Haverhill, Blue Danube, Still Voices, West Virginia Mountaineer, Flatpack, Juteback Poetry, Zebra Poetry, REEL Poetry, Indie Cork Ó Bhéal, Melbourne's Biennial of Video Art, the Denver Film Festival, the Houston Center for Photography, Video Art Miden, Experimental Response Cinema, the New Orleans Film Festival, and Sundance.


---
---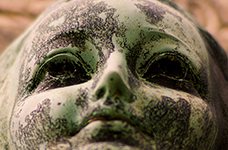 La prophétesse / The Prophetess (2:20)
Poem: La prophétesse / The Prophetess
by Marco Joubert & Francis Ponge
Synopsis – Drawing from the observations, experiences and thoughts gathered throughout her life, the prophetess, in a surge of hope and altruism, shares her conception of a world which should have been, could or will be: a manifesto, for a fictitious or latent generation. The text is freely inspired by a Francis Ponge poem, The Law and the Prophets (1930), reinterpreted and rewritten to better anchor it to the contemporary context as well as to my own ideals.
Director: Marco Joubert (Canada)
Marco Joubert is a self-taught Canadian filmmaker and video artist, with a background in architecture and visual arts. His audiovisual practice, characterized by its formal rigor, tends toward the development of a personal language, situated at the crossroads of cinema, video art and poetry.

---
---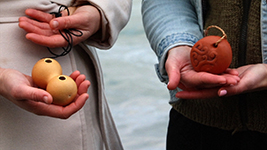 Noho Mai (5:33)
Poem: Noho Mai (Sit Here)
by Peta-Maria Tunui
Synopsis – 'Symbolized in the bird's flight, a group of Māori, Pākehā and Colombian creatives explore life's journey, the longing to return to the nest, and the life-giving connection with our ancestors.'
Dedication
'Mō koutou e noho tāwhiti ana i te kainga, mō koutou anō te ahi kā.'
(For you who live far from home and for you who keep the home fires burning.)
Directors: Peta-Maria Tunui, Waitahi Aniwaniwa McGee, Shania Bailey-Edmonds, Jesse-Ana Harris, Lilián Pallares, Charles Olsen (New Zealand / Spain)
Peta-Maria Tunui is an Aotearoa poet and creative who writes to express the beauty and pain of discovering and re-discovering her identity and connection as a proud wahine Māori. She has published poetry in Eat Your Words (2010).
Shania Bailey-Edmonds is of Ngā Puhi, Ngāti Porou, Te Ātiawa and Ngāti Tama tribes. Born in Wellington, she is in her final year in the Acting Course at Te Kura Toi Whakaari: New Zealand Drama School.
Jesse Ana Harris grew up in a big family in New Zealand. Since she was little she has loved playing with words – the sounds, the meanings – jumbling them up and making new ones.
Waitahi Aniwaniwa McGee is of Maori decent, she whakapapa's to the iwi (tribes) of Ngāti Wai, Ngāti Tuwharetoa, Ngāti Maniapoto, Te Āti Awa and Ngāti Tama ki te Tau Ihu. She is a young Artist in her second year at Te Kura Toi Whakaari ō Aotearoa: New Zealand Drama School.
Lilián Pallares, a Colombia writer and actress, received the XIV distinction 'Poetas de Otros Mundos' from the Fondo Poético Internacional in 2017. Her most recent poetry collection is Bestial (2019).
Charles Olsen (New Zealand, 1969) has lived in Spain since 2003. Artist, poet and filmmaker, his short film 'The dance of the brushes' won second prize in the Flamenco Short Film Festival, Madrid, 2010, and his paintings have been shown in Madrid, Barcelona, Oporto, Paris, Wellington, and the Saatchi Gallery, London. His latest poetry collection is Antípodas (2016).


Click on CC for subtitles
---
---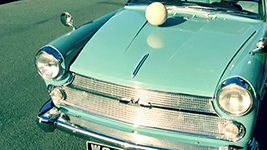 A First Victim (1:57)
Poem: A First Victim
by Noel Connor
Synopsis – This poem and film recall my playing football as a child with my friends on the streets of West Belfast in the 1960's. Little did we know that our innocence would end so abruptly as the 'troubles' erupted in 1969. The owner of the football which is central to the film, was murdered a few years later in a terrorist incident.
Director: Noel Connor (England)
The artist and poet Noel Connor was born in West Belfast in 1954. He has been involved in many poet/artist collaborations, working with poets such as Gerald Dawe, Maura Dooley, John Heath-Stubbs and many others. Noel's visual work has always maintained a close affinity with the written word and increasingly his own poetry has emerged to be presented as an integral part of his art.


---
---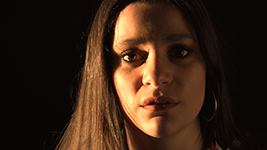 Banana Club (3:33)
Poem: Banana Club
by Sarah Richardson
Synopsis – Banana Club is a spoken word video that focuses on female empowerment and celebrating female physical expression. It challenges ideas such as slut shaming and victim blaming and explores club culture as an example of a place of where female objectification is highly common.
Director: Gary White (Ireland)
Gary White is a short film director and producer. His first film, Where's dad, tells his, and many like his, story of the struggle of being a single father in Ireland. In 2018 he was approached by spoken word artist Sarah Richardson with the concept of producing and directing a striking video to go with a powerful poem about female empowerment in nightclubs.

---
---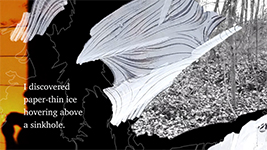 Sinkhole (3:58)
Poem: Sinkhole

by Dave Richardson
Synopsis – A reflection on my Dad seeing ghosts of people in the corn and on the beauty of ice formations.
Director: Dave Richardson (USA)
A designer and educator, film-maker and artist, Dave Richardson focuses on graphic design and motion/interactive media. He teaches at Eastern Illinois University in Charleston, Illinois, and his film-poems have been curated into national and international festivals and competitions.
---
---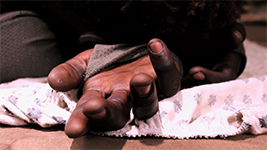 Homeless (4:30)
Poem: Homeless
by 17 WAYout Poets
Synopsis – written and performed by 17 homeless poets from WAYout, Sierra Leone. Aged 18-35, the poets each wrote 5 lines about their experiences of living on the streets of Freetown and being homeless. Poetry became a way off the streets and finding self worth and confidence.
Director: Josta Hopps (Sierra Leone)
Josta Hopps was also on the streets for 12 years. He found NGO WAYout 10 years ago and started making films. He is now a staff member teaching others and has made many music videos, documentary series The Vet, several videos for other NGOs like Street Child, WaterAid and Children in Crisis and wrote a directed a feature length drama. He is also a photographer whose work has been exhibited in London, Manchester and Portland, USA.


---
---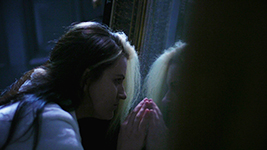 In the Year of Not Caring (1:03)
Poem: In the Year of Not Caring
by Moyra Donaldson
Synopsis – A poem that explores body-image, self-esteem and accepting bodily change.

Director: Thomas Pollock (UK)
Having possessed a lifelong interest in film, Thomas studied Film and Media in both University of Ulster and at Montana State University in the USA. His earlier experiences involved directing, cinematography and editing on independent productions. Since setting up Frontier Pictures, his focus has moved fully to directing, working on feature concepts, short films and music videos. Moving forward, Thomas is currently developing his first feature film.
---
---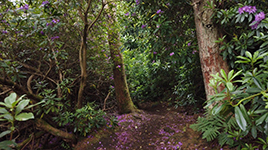 Rhododendron Gardens, Howth (2:33)
Poem: Rhododendron Gardens, Howth
by Pat Boran
Synopsis – Following his dog each day along the same path through the local rhododendron woods reveals a kind of liberation in repetition.
Director: Pat Boran (Ireland)
Pat Boran is a poet and writer with many books in print. His latest collection of poems is Then Again (Dedalus Press, 2019). He is a member of Aosdána.
---
---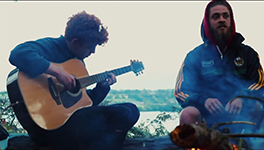 Tickled Brain (3:18)
Poem: Tickled Brain
by Luc O'Rourke
Synopsis – Filmed at Marlóg Beach, Cobh, Tickled Brain, by Luc O'Rourke is about mind altering substances and the consequences they have on the mind of the consumer. It was released during the time of lockdown, during which 25% of the country are consuming alcohol more than before, and all are isolated to varying degrees.
Director: Luc O'Rourke (Ireland)
Luc O'Rourke was born in Ballinasloe, Galway. Before that, he can't remember. He lives in Cork now, when not out travelling. He writes to clear his mind, to share philosophies and as a form of play. As well as poetry, Luc writes songs and dabbles in other art forms. He is influenced by landscapes big and tiny, by writers and artists of many different kinds, and by social living these days.
---
---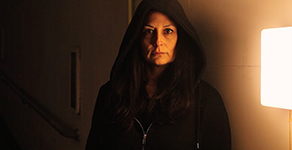 The Dealer (3:16)
Poem: The Dealer
by Chloë Jacquet
Synopsis – A dealer on the streets selling some unexpected goods.
Director: Stephanie Cobban (UK)
Stephanie Cobban has been excited by the craft of storytelling via screen since childhood, and has been creating films for 11 years. As an artist, Stephanie performs and produces with Soul Food Poetry, a team of creators and artists with a passion for spoken word and music. They host shows in the UK and the Netherlands and produce poetic films for various artists, performers and organisations on the scene.


---
---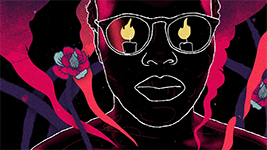 The 3 ME's (2:05)
Poem: The 3 ME's
by Felispeaks
Synopsis – The 3 Me's is about the discovery of selves, the stumbling upon, the interaction of the selves and thus their acceptance and assigned roles. It is about knowing I am not just the physical phenomenon visible, I am a galaxy of a being.
Director: Simon Daniels (Ireland)
Simon Daniels is an accomplished and exciting filmmaker who has over a decade of skills and expertise built up in the commercials and music video production sector which he is now applying to narrative films and television. Founding his own post production company Design For Life (DFL) in 2002, he has supervised and creatively curated and produced live action and animation content for a wide range of clients in the fields of commercial and corporate communications, education and entertainment.
---
---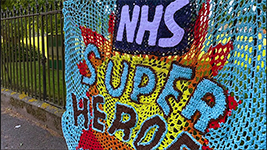 A Plague On All Our Houses (6:27)
Poem: A Plague On All Our Houses
by Sarah James / Leavesly
Synopsis – A Plague On All Our Houses is inspired by the covid-19 lockdown, featuring a modern Juliet and her Romeo separated by the virus safeguarding measures. The young couple live in different cities miles apart, so find themselves unable to meet or be together in person during the lockdown. Instead, they email, phone and keep in touch through Whatsapp – sharing their anxieties, while hoping for a brighter future.
Director: Andrew Curtis (England)
Andrew Curtis is a film-maker from Gloucestershire, UK.
---
---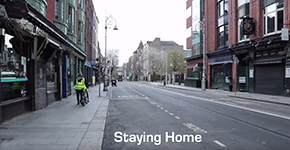 Staying Home (2:39)
Poem: Staying Home
by Brian Kirk
Synopsis – The poem is part of a sequence of formal poems called Freedom in Constraint which focuses on the themes of isolation and social distancing and the wider issues and challenges to community and family arising out of the current Covid 19 pandemic.
Director: Peter McCluskey (Ireland)
Peter McCluskey is a fiction writer and filmmaker from Kildare. Principally involved in the creation of short films and videos for musicians and songwriters, Peter, over the past year, has broadened his scope to record and edit films for poets, watercolour artists and performing art groups.
---
---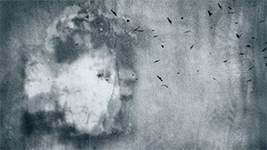 My head goes to bed, my heart stays up late (2:40)
Poem: My head goes to bed, my heart stays up late
by Janet Lees
Synopsis – The poem came to me while I was on the road; I wrote it in my head while driving. I was listening to music at the time which touched me deeply, and I experienced such a powerful sense of freedom and the feeling of being in love with the capacity to create that we have as humans. It was a sense of being infinite as opposed to limited, so to revisit this poem and relive those feelings during a time of restriction was very powerful. I wanted to capture all of this in the film poem.
Director: Janet Lees (Isle of Man )
Janet Lees is an artist, poet and poetry filmmaker working primarily with photography, film and collage. Her film-based works have been selected for a wide range of festivals and prizes, including the Zebra Poetry Film Festival, the Ó Bhéal Poetry Film Festival and the Aesthetica Art Prize. Her poetry is widely published around the world and has won prizes in many different competitions. Her book House of water, which combines her poetry and art photography, was published last year.
---
---
Girl In Photograph (2:03)
Poem: Girl In Photograph
by Lauren Cullen
Synopsis – Girl In Photograph explores how easy it is to lose who you are in a world of curated images and online personas.

Director: Lauren Cullen (Ireland)
Lauren Cullen is twenty years old originally from Westmeath, now living in Dublin. Spoken word has been a big passion of hers and she has performed at open mic events with Poetry Ireland. She mostly loves combining her words with the visual medium of film, while exploring the different areas of identity in her work. As well as poetry, she also enjoys photography and videography, and currently has her own small videography business that is steadily growing.
---
---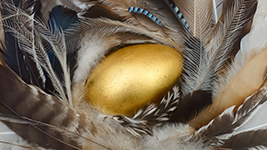 Cherry Blossoms (1:45)
Poem: Cherry Blossoms
by Lani O'Hanlon
Synopsis – The cyclical nature of life is explored through the female body's connection with nature and harmony with the changing seasons.
Director: Fiona Aryan (Ireland)
Fiona Aryan is a filmmaker and artist who loves to work with light and colour. She looks for the magic and beauty in nature and in ordinary aspects of everyday life. "Cherry Blossoms" is her third collaboration with poet Lani O'Hanlon.
---
---
---
Competition Shortlist – Screening B (59:00)

Sunday 29th November @ 3.30pm
---
---
---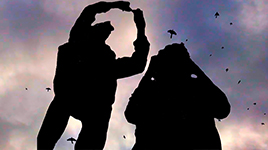 Thirteen Ways of Looking at a Blackbird (8:00)
Poem: Thirteen Ways of Looking at a Blackbird
by Wallace Stevens
Synopsis – Our process in making this film of one of our favorite poems, Wallace Stevens' "Thirteen Ways of Looking at a Blackbird" (now in the public domain), was to capture and translate the startling mental images his words evoked, using whatever crazy means necessary, and to manipulate those still and moving video images in unexpected and visually poetic ways.
Directors: Pamela Falkenberg and Jack Cochran (USA)
Pam and Jack met in graduate school and made films together when they were young. Jack went on to become a professional cinematographer working out of LA and London, while Pam stayed in the Midwest, where she was a college professor and independent filmmaker before dropping out to work in visual display. Jack and Pam co-direct the films they make together, and they collaborate fully, even when they divide up the credits. Their poetry films usually start with the poem (often, but not always, one of Jack's poems), which they think of as analogous to a script.

---
---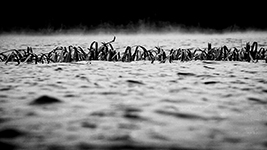 Lake Writing (2:54)
Poem: Lake Writing
by Judith Rodriguez
Synopsis – Lake Writing was originally a page poem by the late Judith Rodriguez who recites in the video. Images are filmed at Lake Wendouree, Ballarat, the lake she imaged when she wrote the poem, as well as at Bullarto Reservoir in Victoria Australia.
Directors: Martin Kelly and Ian McBryde (Australia)
Martin Kelly's and Ian McBryde's collaboration as 22 Frames has occurred over a four-year period. Ian, who is a widely admired Australian poet, has published ten books of poems, among them Domain and The Adoption Order, both of which were short-listed for the Age poetry book of the year and the Victorian Premier's Prize. Martin is a videographer who works with poets to realise moving image interpretations of their works.


---
---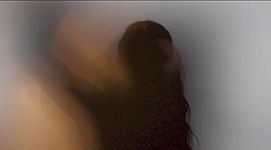 Don't Look at Me (2:02)
Poem: Don't Look at Me
by Haley Hnatuk
Synopsis – Don't Look at Me is a short experimental film based on a poem I wrote centered around womanhood and how it can be impacted by voyeurism. The leitmotif of a woman dancing is employed at the beginning of the film to convey sensuality and later to convey conformity and discomfort.
Director: Haley Hnatuk (USA)
Haley Hnatuk is an award-winning film editor born and raised in Pennsylvania with a knack for shaping complex narratives about social issues into compelling stories. Her documentary practice is deeply rooted in collaboration. Currently, Hnatuk is working on a new feature-length documentary as an Editor's Apprentice at New Circle Films, a film production company based in New York City.


---
---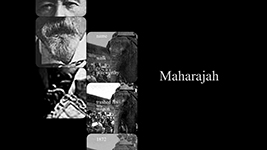 Maharajah (1:33)
Poem: Maharajah
by Rosemary Norman
Synopsis – 1872. Maharajah the elephant and his trainer Lorenzo Lawrence travel on foot from Edinburgh to Belle Vue Zoo in Manchester, a ten day walk that makes them both famous before they arrive. The skeleton of Maharajah is in Manchester Museum.
Director: Stuart Pound (UK)
Stuart Pound lives in London and has worked in experimental film since the early 1970's and digital video since the 1990's. In 1995 he began collaborating with the poet Rosemary Norman. Their work has been screened regularly at international festivals and in galleries.


---
---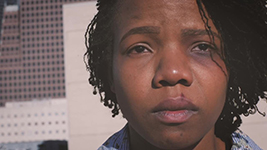 Keep your flowers (3:47)
Poem: Keep your flowers
by Ivory Adams
Synopsis – Fleeing her abusive husband, a woman musters up strength and decides to face her abuser head on.

Director: Sekou Browne (USA)
Sekou Browne is a filmmaker based in Houston, TX. Along with his wife, Sekou runs a wedding and lifestyle photography company part-time and has worked as a writer and production assistant with local independent film productions in Houston. Photographing love stories in his business has been the foundation for him fine-tuning a keen ability to capture intimate and emotional moments in films. After working as a crew member on several short films, this film is his directorial debut.

---
---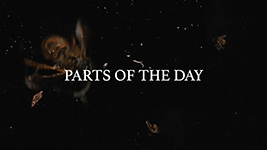 Parts of the Day (2:11)
Poem: Parts of the Day
by Ellen Renton
Synopsis – A collaboration created in isolation, Parts of the Day explores the feelings of confusion and listlessness experienced in the early stages of lockdown
Director: Douglas Tyrrell Bunge (Ireland and Scotland)
Douglas Tyrrell Bunge is a self shooting filmmaker and has been working in the film industry in various capacities for the last three years. He has worked as a writer and has shot music videos, poetry films, shorts and promo material for brands. He always tries to use soft, natural light and mix observational filmmaking with abstract imagery.

---
---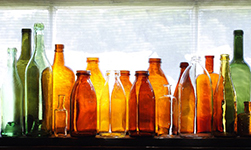 I've in the Rain (Ho nella pioggia) (1:51)
Poem: I've in the Rain
by Al Rempel
Synopsis – a rainy day evokes memories of love and loss.
Director: Erica Goss (USA)
Erica Goss won the 2019 Zocalo Poetry Prize. Her collection, Night Court, won the 2017 Lyrebird Award from Glass Lyre Press. She is the founder of Girls' Voices Matter, a filmmaking workshop for teen girls. Erica served as Poet Laureate of Los Gatos, CA, from 2013-2016. She lives in Eugene, Oregon, where she teaches, writes and edits the newsletter Sticks & Stones. Please visit her at www.ericagoss.com


---
---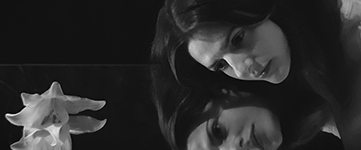 Φ (phi) (1:00)
Poem: Φ (phi)
by Adriana Ivanova
Synopsis – φ is a 1-minute film (entirely shot with a mobile phone) about the search for balance in response to climate change. The messages that we often see in relation to climate change often stem from a deep fear and loss of faith. Balance in yourself and in your immediate environment can, however, have a much greater influence than we often think. It's about refocusing, reflecting, forgiving ourselves and reconnecting. It is a dance of balance in which we must constantly maintain a discussion. Because one million steps become one giant leap.
Director: Marieta Landkroon (The Netherlands)
Marieta Landkroon is a photographer and filmmaker based in the Netherlands. Her personal work is often inspired by philosophy and is characterized by a mystical, dark edge. Based on her personal stories, she captures the search for meaning and identity mostly through images of women. This interaction results in artistic and distinctive images.


---
---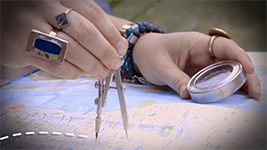 On the Couch with My Depression (5:44)
Poem: I was going to go to Dorothea Lasky's book party in Brooklyn, but instead I stayed on the couch with my depression, not crying
by Paula Harris
Synopsis – Paula was going to go to Dorothea Lasky's book party. But then her depression and anxiety kicked in.
Director: Angharad Gladding (New Zealand)
With a background in film-making, art, design and creativity, Angharad wrote and directed her first short film in 2011. Her art is to combine her passions of film-making and mental health awareness and in 2019, she headed the team behind the film "It Is Me". In the foreseeable future, she wishes to continue to combine these two passions to create more creative content.


---
---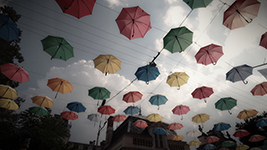 A Glimpse from the Gutter (3:25)
Poem: Three poems from Árbol de Diana (Tree of Diana), nos. 5, 16 and 23.
by Alejandra Pizarnik
Synopsis – A bilingual poetry film spoken in Spanish and English, featuring the poems of the well-loved Argentinian writer, Alejandra Pizarnik (1936-1972).
Director: Marie Craven (Australia/Argentina)
Marie Craven is a film-maker in Queensland, Australia, who has been making shorts for 35 years. Her work has exhibited extensively at international festivals and events, and gathered many awards. She has released over 70 poetry videos since 2014, often made in net-collaboration with poets and other artists around the world.
---
---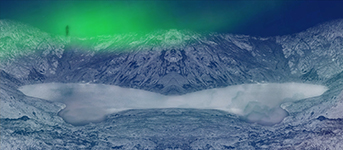 Have you seen Kai? (4:55)
Poem: Have you seen Kai?
by Maria Jastrzębska
Synopsis – 'Have you seen Kai?' is a collaboration between visual artist Wendy Pye and poet Maria Jastrzębska, the second in a series of three individual filmpoems that arose from a Polish-led cross-arts project, 'Snow Q', which has included an installation and live literature performances. 'Snow Q's' aim was to re-imagine Hans Christian Andersen's "Snow Queen" story exploring contemporary themes of migration, exile, sexuality, gender, social isolation and loneliness.
Director: Wendy Pye (UK)
Wendy Pye is a photographic/video artist. She graduated with an M.A in Photographic Arts from The London College of Communication, London in 2009. She has an interest in using photography and video to create visual narratives, inspired by real and mythical stories. Wendy has also produced various short award winning moving image works.
---
---
---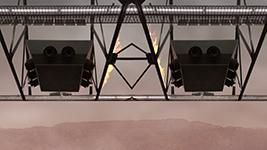 Colony Collapse (3:54)
Poem: Colony Collapse
by Ian Gibbins
Synopsis – "I am still watching ghosts, eyes rimed with salt, homesick… this was never our natural state, our true inheritance… we should not be here…". In the face of one of the driest and hottest years on record, the transition from flood to fire seemed to be a fitting visual metaphor to complement the text. Despite the warnings, I doubt many of us expected the reality to be as devastating as it has turned out to be as we faced the worst bushfires on record. And then we had the virus…
Director: Ian Gibbins (Australia)
Ian Gibbins is a widely-published poet, video artist and electronic musician living on Kaurna land in Adelaide, South Australia. His videos have been shown around the world in diverse festivals, galleries, installations, and public art programs. In his former life, Ian was an internationally recognised neuroscientist and Professor of Anatomy.
---
---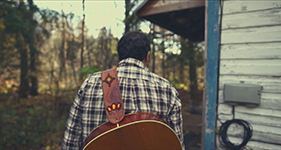 They Call it Love (2:58)
Poem: They Call it Love
by Paulina Dana
Synopsis – José is 50 years old and he is still single. This is a short love poem about him.

Director: Paulina Dana (Argentina/Canada)
Paulina Dana is a Buenos Aires raised and based filmmaker. She studied Filmmaking in Universidad del Cine. She has been working in the media for 9 years. Paulina stands out as an assistant director and script supervisor. She worked in more than 100 national and international commercials, several video clips, 2 TV series and 3 feature films. "They call it Love" ("Le dicen Amor") is her second short film as screenwriter and director. Currently, she is developing the script for her first feature film.

---
---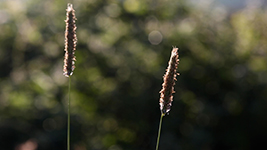 The Key (2:08)
Poem: The Key
by Jane Clarke
Synopsis – Jane Clarke's poem 'The Key' reflects the experience of a couple moving into a new home, conveying through visual details and the music of the language a recognisable combination of excitement, fear and hope. The filmmaker's response to the poem led to the creation of this gentle meditation on endings, loss and change. It is movingly thought-provoking about the nature of time.
Director: Oliver Fallen Bailey (Ireland)
Oliver Fallen Bailey is a filmmaker and editor with 40 years experience in film and TV. He has worked in all BBC regions and ITV stations as well as channels in the USA and Sweden, editing documentaries, drama series, shorts, commercials, features, current affairs specials, TV series and one-off programmes. He and Martin Blake set up Bailey and Blake productions in Co. Wicklow, a collaboration of art photography and broadcasting experience with a commitment to telling stories through film.
---
---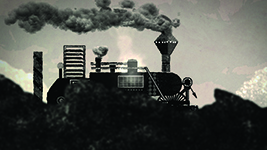 The Driver (3:17)
Poem: The Driver
by Daniel Wesseik
Synopsis – In a desolate world a train is rushing to an unknown destination.
Director: Daniel Wesseik (Israel / Netherlands)
Originally from Jerusalem, Israel, Wesseik is nowadays based in the Netherlands, where he creates short films and artworks. His works are abundant with surrealism, symbolism and dark humor.
---
---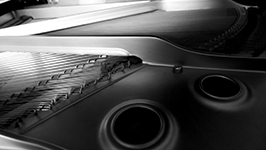 Lieder (1:52)
Poem: Lieder
by Nell Regan
Synopsis – A love poem in the voice of Clara Schumann, wife of composer Robert Schumann. Footage filmed by Mary Barnecutt during lockdown from her home.
Director: Mary Barnecutt (Ireland)
Mary Barnecutt is a musician and composer who has recently begun to make short films. Herself and poet Nell Regan have been collaborating and in April launched Resonate, a YouTube channel of poem-films with original scores and visuals. They are recipients of an Arts Council Covid 19 Award to continue this collaboration. Three new poem films will be launched at a second live streamed Facebook concert later this autumn.


---
---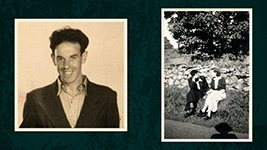 Ar an Bealach 'na Bhaile (3:18)
Poem: Ar an Bealach 'na Bhaile
by Máire Dinny Wren
Synopsis – This is a short film about Máire Dinny Wren's father Jimmy Dinny Ó Gallchóir who died in 1980. The film features family photographs and photographs by Seán Ó Domhnaill. The song 'Tiocfaidh an Samhradh' by Jimmy Dinny Ó Gallchóir is interspersed with the poem that is read by the author.
Directors: Máire Dinny Wren and Seán Ó Domhnaill (Ireland)
Is as Cnoc 'a Stolaire i nGaoth Dobhair é Seán Ó Domhnaill. Tá roinnt scannáin ghairide agus píosaí anamúlachta déanta aige le fiche bliain anuas. Taispeánadh scannán beoite dá chuid 'Dioscó' ag féilte i mBaile Átha Cliath, Gaillimh, Corcaigh agus Doire sna nóchaidí. Seán Ó Domhnaill is a native of Cnoc a' Stolaire in Gaoth Dobhair. He has produced a number of short films and animations over the past twenty years. His animation film 'Dioscó' was shown at festivals in Dublin, Galway, Cork and Derry in the nineties.
---
---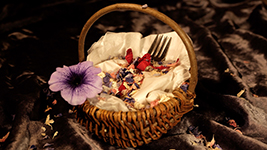 Fork as Significant Other (2:45)
Poem: Fork as Significant Other
by Katie Griffiths
Synopsis – Sidekick, helpmeet, accomplice – a fork points the way.
Director: Cris Fells (UK)
Cris Fells is a musician and sound designer who has collaborated with other filmmakers on award-winning films, including feature British Made (2019) and short The Bunker (2020). He specialises in the use of natural lighting and warm colour palettes to draw the viewer into dream-like scenes.
---
---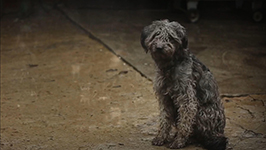 A Man Is Only As Good (1:26)
Poem: A Man Is Only As Good
by Pat Boran
Synopsis – A man's nighttime encounter with a stray dog throws a brief light on the twin subjects of home and homelessness.

Director: Pat Boran (Ireland)
Pat Boran is a poet and writer with many books in print. His latest collection of poems is Then Again (Dedalus Press, 2019). He is a member of Aosdána.
---
---