Ó Bhéal's 9th International Poetry-Film Competition


Saturday 27th November 2021

11.30pm (50.01 mins)

*** FREE & ONLINE ***
These fifteen, specially selected entries represent poetry-films recently made in Ireland. While they did not make the (extremely competitive) competition shortlist, they are nonetheless highly worthy compositions which we are thrilled and honoured to present.
This screening was viewed by a live audience at the 9th Winter Warmer festival, Nano Nagle Place, Cork and also streamed live via our website, Vimeo, Facebook and YouTube channels.
The films were chosen from 184
submissions
received from 122 filmmakers in 32 countries. For this year's competition shortlist please
follow this link
.
---
---
---
Irish Poetry Films 2021 (50:01)

Saturday 27th November @ 11.30am
---
---
---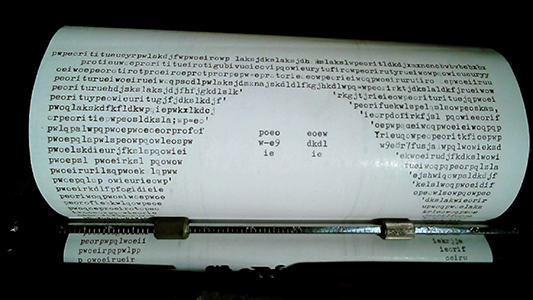 Cur Síos (0:58)
Poem: Cur Síos
by Brian Mackenwells
Synopsis – A short poem reflecting on why ghosts might like to drape themselves in sheets. The film was made in stop-motion using a manual typewriter and a very long sheet of paper.
Director: Brian Mackenwells
Brian Mackenwells is from Ireland, and lives in England with his wife and daughter. He tries to use words for everything he can think of.

---
---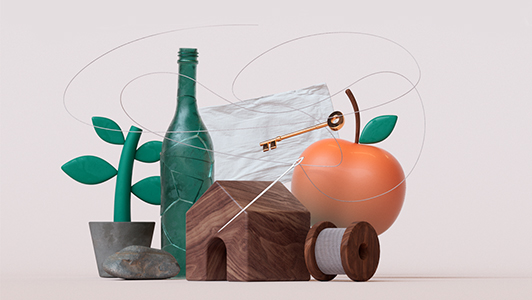 Joy (2:39)
Poem: Joy
by Jennifer Horgan
Synopsis – This poem/film is a celebration of Ireland and a call to action, to continue to strive for fairness and equality in Irish society. The Ireland envisioned in the poem is a country of JOY, one that: continues its separation of church and state in education; welcomes people home; laughs and revels in its creativity, diversity and potential.
Director: Pierre O'Reilly
Pierre O'Reilly's path to a career in music has been far from straightforward. Having served as 3rd and 2nd Navigating Officer in the Merchant Navy for over 4 years, he decided to pursue his passion of music. A graduate of the Royal College of Music and CIT Cork School of Music, Pierre is a London-based composer and producer. His most recent composition work includes composing the music for 2 six-part Emmy-nominated (2019) New York Times series entitled 'Conception' and Laurence Ralph's 'The Torture Letters' (2020) for The New York Times and Princeton University.

---
---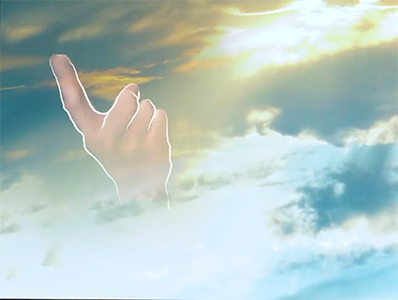 Der Fischer (5:29)
Poem: Der Fischer
by Wolfgang von Goethe (trnsl. by Susanne Fiessler)
Synopsis – An interpretation of Goethe's famous poem about a fisherman being lured to his death by a mermaid.
Directors: Colm Scully & Rosalin Blue
Colm Scully is a poet and poetry film maker from Cork, Ireland. He has had poetry films selected for festivals in America, UK, Greece, India, Ireland.
Rosalin Blue is a translator and Spoken Word Poet from Germany, living in Ireland. She has translated the poems of German expressionist August Stramm. Her first collection, In the Consciousness of Earth, was published by Lapwing Press in 2012
---
---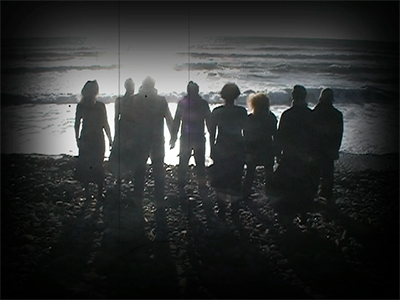 Carrying the Songs (4:34)
Poem: Carrying the Songs
by Patrick Doyle
Synopsis – A poetry film in honour of the four cornerstones of the Irish tradition; Poetry, Music, Story and Song; the tabernacles in which the precious flame of our culture is preserved and carried from one generation to the next. A homage to those who have gone before us, our ancestors, who even in the darkness sang, of a world that was passing and a world that was yet to come. Ar dheis Dé go raibh a n-anamacha dílse.
Director: Aisling Keating
Aisling Keating is a multi-disciplinary artist who works in Film, Dance/Movement, Music and Installation. She has an M.A. in Contemporary Dance and a B.A. in Fine Arts. Other Poetry Films include 'Laundry' a poem by Julie Goo and 'Veils of Time'. Among previous films created are 'Two Doorways and an Empty Fire', 'Lightswimming', 'Once Upon a Time' and 'White'. Collaborative projects include work with poets, bands and musicians.

---
---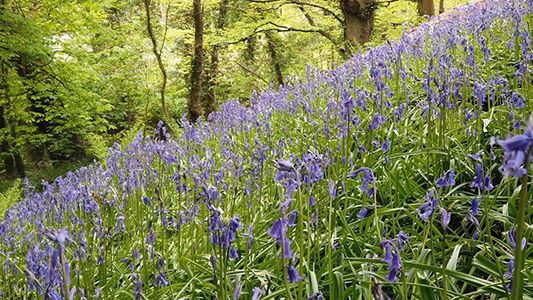 Cranborne Woods (3:59)
Poem: Cranborne Woods
by James Harpur
Synopsis – Cranborne Woods is a simple tribute to bluebells, and to the life of the poet James Harpur's mother. The poem and film hone in on the last visit the poet takes to the bluebell woods with his mother, who, unbeknownst, will pass away the following year. Bluebells become a symbol of her life and death. The poet's almost religious address to the wildflowers, is contrasted by the film's simple retelling of the narrative.
Director: Grace Wells
After leaving school Grace Wells became a production runner, working in London's film and television industry, and ultimately becoming a freelance producer of pop-videos and TV commercials. In 1991 she moved away from film to write, and came to live in rural Ireland. She is published both as a children's author with The O'Brien Press, and as a poet with Dedalus Press, Dublin.
As the global environmental crisis worsened, Wells' writing moved more deeply into eco-poetics. Nature and spirit-of-place have been key themes in her award-winning work. Restricted from audience engagement by the 2020 pandemic, Wells turned her focus back to film, and began creating environmental poetry-films. She has recently been commissioned by The Source Arts Centre, to create a sequence of eco-poetry films following the theme of the Celtic Year and its relevance to environmental collapse.

---
---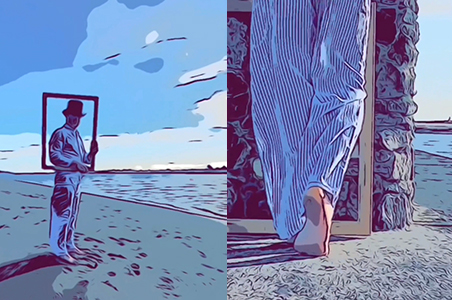 Dali Distractions (2:00)
Poem: Dali Distractions
by Damien B Donnelly
Synopsis – This film was inspired by Salvator Dali's painting 'Young Woman at the Window' and was shot in Dublin, on the local beach in Rush. The poem is about connection and disconnection, being seen in a frame but being selective as to how you are seen, considering all that lies out of shot.
Director: Damien B Donnelly
Damien B Donnelly, 45, returned to Ireland in 2019 after 23 years in Paris, London and Amsterdam, working in the fashion industry. His writing focuses on identity, fragility and connection. His daily interests revolve around falling over and learning how to get back up while baking rather delicious cakes. His short stories and poems are widely published.
He is the producer and host of the weekly poetry podcast Eat The Storms on Spotify, Apple, Podbean and many other podcast platforms. His pamphlet, co-written with Eilin de Paor, In the Jitterfritz of Neon will be published by The Hedgehog Poetry Press later this year. This will be followed by his 1st full collection, a poetic/photographic diary of his years living with Paris called Enough!


---
---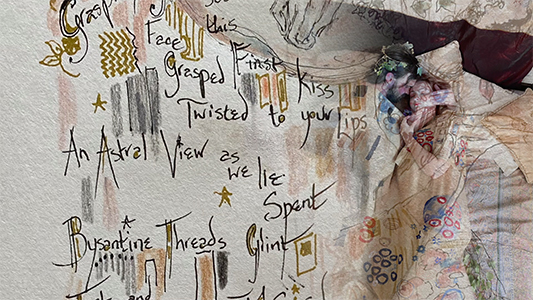 Stills: Contemplation on a Painting (3:08)
Poem: Stills: Contemplation on a Painting
by Margaret Creedon O'Shea
Synopsis – A poetic contemplation of 'The Kiss' by Gustav Klimt.

Directors: Colm Scully & Margaret Creedon O'Shea
Colm Scully is a poet and poetry film maker from Cork, Ireland. He has had poetry films selected for festivals in America, UK, Greece, India, Ireland.
Margaret Creedon O'Shea is a poet, songwriter and artist from Cork. She has won many prizes for her art and music, including being a Pan Celtic Festival finalist and a guest at The Munster Arts Festival. She has performed throughout Ireland, and is a passionate advocate of Arts in Medicine.

---
---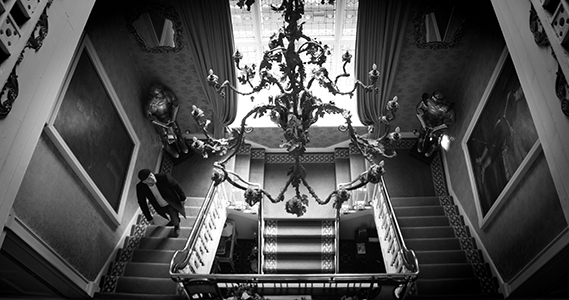 Grand Hotel (2:21)
Poem: Grand Hotel
by Michael Martin
Synopsis – A man finds himself in an enchanting hotel … but is there something more that he's looking for?
Directors: Luke Morgan & Michael Martin
Michael Martin is the author of Extended Remark: Poems From A Moravian Parking Lot (Por-tals Press). For decades his poetry has been published widely in literary magazines, including Poetry Ireland Review, the Moth, American Journal of Poetry, Skylight 47, Carolina Quarterly and Berkeley Poetry Review. He lives in Raleigh, North Carolina, where he is putting the finishing touches to a new poetry manuscript.
Morgan Creative's films have been screened at film festivals around the world. Their debut feature film, "Sooner or Later", is available to watch on Amazon Prime in all territories. A short film "The Butterfly Love Song" won numerous awards, including "Best Irish Short" at the Offline Film Festival, and "Best International Short" at the Garden Route Festival in South Africa. They live and work in Galway, Ireland.

---
---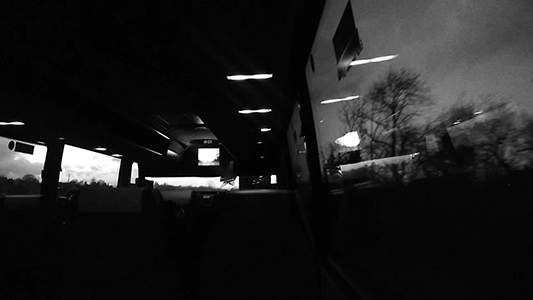 Millenia Seeking Infancy (3:44)
Poem: Millenia Seeking Infancy
by Ciaran MacArtain
Synopsis – A poem written in response to Tochaill, a dance piece by Cork dance artist Siobhan Ni Duinnin. The film lets those words & movements take you on a journey.
Director: Anna Loi
Anna Loi is a lost soul around the world, wandering in the realms of words and images. With a film-making degree from AU UNG, Slovenia, and after an adventurous short film realized in Portugal, now she is a Creative Writing student in UL and living in Ireland.
---
---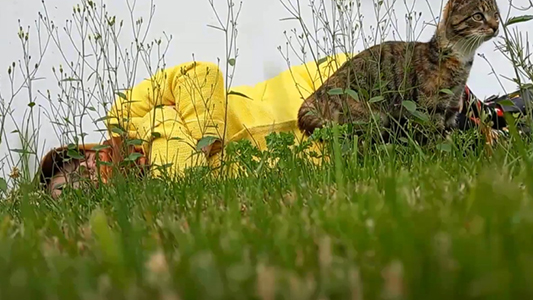 Policing Mary (2:22)
Poem: Policing Mary
by Catherine Ronan
Synopsis – We meet Aunty Mary for the first time.
Director: Isabel Ronan
Isabel Ronan is an Irish sound artist.

---
---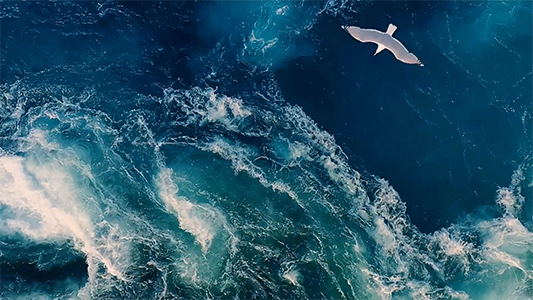 The Sea (2:13)
Poem: The Sea
by Pat Boran
Synopsis – Assembled in half an hour entirely from stock footage, to resemble a TV advert, The Sea is a response to the propaganda of Brexit and the xenophobia of Trump, and a letter of regret and enduring friendship to our neighbours across the Atlantic and the Irish Sea.
Director: Pat Boran
Pat Boran is a poet and writer with many books in print. His latest collection of poems is Then Again (Dedalus Press, 2019). He is a member of Aosdána.

---
---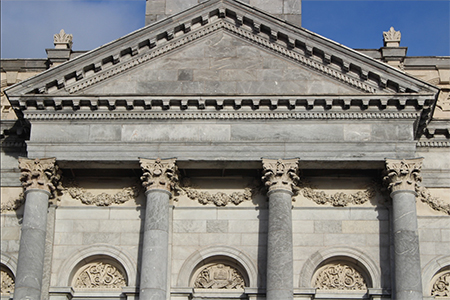 What News, Centurions? (4:23)
Poem: What News, Centurions?
by Colm Scully
Synopsis – A homage to my native city, realised through intertwining photographs of its neo-classical architecture with a magic realism poem discussing the state of modern Cork with a Roman General.
Director: Colm Scully
Colm Scully is a poet and poetry film maker from Cork, Ireland. He has had poetry films selected for festivals in America, UK, Greece, India and Ireland.

---
---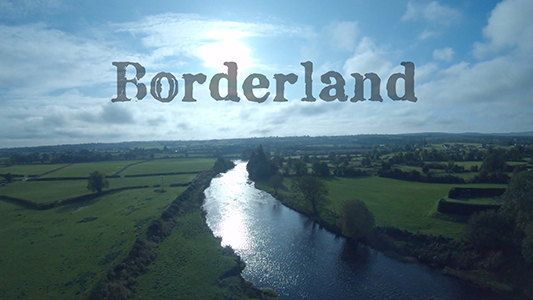 Borderland (4:56)
Poem: Borderland
by Seamus Mc Dermott
Synopsis – The poet grew up on both sides of the border and this poem was prompted by the threat of a border once again on the Island of Ireland. The film was shot in the same familiar places that the poem was inspired by, and conveys his experiences.

Director: Jim Mc Dermott
Jim Mc Dermott lives in Convoy, Co. Donegal and always had a keen interest in film production.He produced; a western style short film in Aug.'20, Iron Boards promotional short in Oct.'20, a music video for Pobalscoil Chloich Cheannfhaola and had a video-poem selected for screening at Reel Poetry / Houston Texas 2021 Film Festival. Jim has been an AD for Sixty-Six Pictures on ' Gods Creatures' 2021 (Distributed by A24), AD for Entertainment One on 'Dungeons and Dragons' 2021 distributed by Paramount Pictures and AD for clockwork production on Disenchanted 2021 (Distributed by Disney).


---
---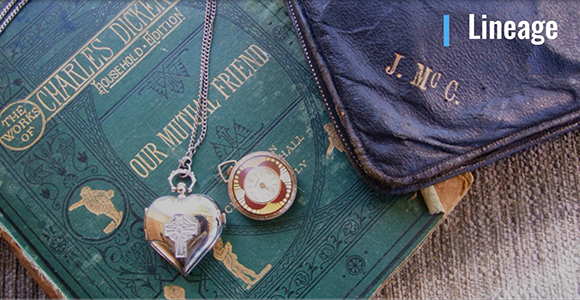 Lineage (1:52)
Poem: Lineage
by Sinéad McClure
Synopsis – Lineage is essentially a poem about nature but from the perspective of what's inherited versus what evolves. It shows how the world has changed in such a short time span. How we are running out of time to correct the atrocities of climate change and habitat loss. It's a true story, that is why I have used items that have also moved through the generations of my own family. Items held. My grandmother's watch, my father's writing case. I have put these alongside images created in my life and images of animals who are being failed as we all move through the generations. In this short, I wanted to leave the viewer with the message that we need to hold other things dear to us and start to leave environmental solutions for younger family members, making these our heirlooms rather than the fripperies of life.
Director: Sinéad McClure
Sinéad McClure is a writer, radio producer and illustrator. Sinead's poetry and prose has been published nationally and internationally. In March 2021 Sinéad won the Ó Bhéal Five Words International Poetry Prize. Sinéad runs the blog site The Calendar Road which currently is highlighting her tree planting project. Sinéad has been a partner in the production company All Points West Audio Productions with her husband (now retired due to ill-health) since 1998. They have produced radio shows locally, and nationally, including 15 radio dramas written by Sinéad and broadcast on RTEjr Radio. Sinead graduated with a BSc in Digital Design and Technology in October, 2017. She has a strong interest in the challenge of remotely delivering projects and how this can benefit people who (not just because of COVID-19 but for other reasons too) feel they may be isolated or have difficulty working away from the home. Much of Sinéad's writing is influenced by Sligo which is her adopted home for almost a quarter of a century.


---
---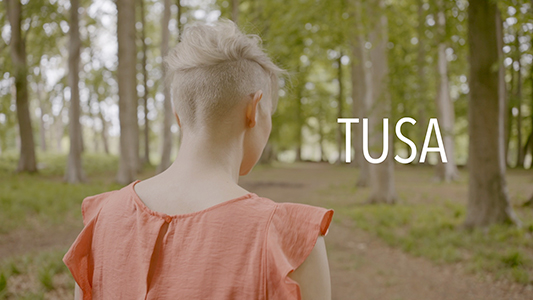 Tusa (5:13)
Poem: Tusa
by Dairena Ní Chinnéide
Synopsis – The dancer Sarah Fennel performs a specially choreographed dance to the poem "Tusa" by Dairena Ní Chinnéide, set to music by Éilis Kennedy and Steve Cooney. In the intro, the poem is read by Dairena Ní Chinnéide to music by Rónán Ó Snodaigh.
Director: Eoghan Mac Giolla Bhríde
Eoghan Mac Giolla Bhríde is a short story writer and scriptwriter who has directed a number of short films and documentaries. John Doherty – Ar Leirg na Gaoithe, a film that explores the legacy of the great Donegal fiddle player was awarded the Celtic Film Festival Best Arts Documentary in 2013. The poetry film Ar Sruth Líonta – was his contribution to the Earagail Arts Festival 2020 and is available to watch on https://youtu.be/x9MCbyeV19A. He cowrote the films Silence and Song of Granite with Pat Collins for Harvest Films.
---
---
---