12th November 2012

Evening begins from 9pm at The Long Valley

In association with the Cork Film Festival
Poetry-Films have become popularised as a genre in their own right over the recent decade, especially by the Zebra Poetry-Film festival in Berlin, a biennial festival dedicated to the form which attracts nearly one thousand poetry-film entries – films that must interpret or be based on a poem. Festivals dedicated to the form have been on the increase around the globe, including in Vancouver, New Delhi and Buenos Aries.
In place of our usual guest poet, we will be screening a two-part selection of thirty poetry-films, chosen from over 500 poetry-films from Ireland and the world. The Five-Word challenge and open-mic will continue as usual.
---
Programme
---
---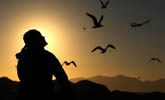 11.11.11 – Day Calls You (1:27)
Poem: Wake up. Day calls you. – Pedro Salinas
11.11.11 – Day Calls You was shot and edited in 11 hours on 11.11.11 in Cape Town, South Africa by Green Renaissance greenrenaissance.co.za – for the One Day on Earth campaign – in an effort to help tell the World's story – onedayonearth.org
Director: Green Renaissance
---
---

Apple (1:36)
Poem: Apple – Dylan Owen
Apple – Life, death and an apple. Apple was commissioned by 4Creative & Film4 and debuted on Channel 4 on 23rd August '11.
Director: Lesley Barnes
Lesley Studied Film and English at Glasgow University before attending Glasgow School of Art to study 2D/3D Motion Graphics. Lesley recently expanded into illustration and her work has since featured in publications such as Grafik and The Sunday Times Style Magazine and at institutions such as the V&A. Lesley delights in the constant inspiration she receives from friends and contemporaries and has weaved for her a truly unique graphic, bold and stylised aesthetic.
---
---
BAPS! (1:50)
Poem: BAPS! – Séamus Fox
BAPS! – The Belfast Bap is endangered, this icon of the city is in need of your support. Seamus Fox has written and performed his poem in praise of the bap in this gem of a film.
Director: Simon Wood
Simon Wood has worked as a film maker for 25 years. He has produced and directed numerous documentaries, corporate videos, drama pieces and community video. His credits include work for broadcasters BBC, Channel 4, UTV, RTE and TG4 as well as for production companies Clean Slate TV, Waddell Media, Flying Fox, Doubleband, Aisling Ghearr, Tobar and Hot Shot Films. He lives in the Ravenhill Rd, Belfast with his partner Karen Graham and 2 daughters, Orlaith and Laoise. He is interested in environmental issues, especially bird watching, cycling, politics, and photography.
---
---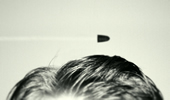 French Movie (2:21)
Poem: French Movie – David Lehman
French Movie is an all-animated short film set to a poem by Best American Poetry Editor David Lehman. The film deconstructs passages from the poem and from classic French cinema resulting in storytelling through scenes of singular objects and environments.
Director: Scott Wenner
Scott Wenner has been animating since Christmas of 1986 when he received an "Etch A Sketch Animator" from Santa Claus. Exiting the dot com bubble in the late 90's, Wenner moved from Interactive 2D Animation to Broadcast Design before landing as a Flame artist in 2003. Compositing and Effects work on music videos for Prince, Liz Phair, Low, and others followed. Now Creative Director at motion504, Wenner has directed live action and animation for clients such as Syfy, Target, and Starz, and has provided Visual Effects Supervision on spots for Nexxus, St. Ives, & The History Channel.
---
---

I Watch You Paint (3:29)
Poem: I Watch You Paint – Albert Garcia
I Watch You Paint – A man watches a woman paint as he sees their relationship dissolve.
Director: Tim Guthrie
Tim Guthrie is a visual artist and experimental filmmaker and has had solo exhibitions at museums and galleries is in collections throughout England. Tim has been awarded numerous artist residencies (Ørslev Kloster [Denmark], The Tyrone Guthrie Center [Ireland], New Pacific Studio [New Zealand], Blue Mountain Center [NY]), artist fellowships and grants (Nevada Arts Council, Sierra Arts Foundation, Nebraska Arts Council), and other awards, including purchase awards at the Paris Gibson Square Museum of Art and at "Conflicts: The Cult of War and the Culture of Peace – AniMOweb," Modena, Italy, for the short film "Recalling Trinity," which was also included in the Hiroshima Animation Festival and the 5th Annual Athens International Animation Festival. He was also awarded Best New Media Artist and Best Group Exhibition (Two person show – Nuclear Dichotomies) by the Omaha Arts and Entertainment Awards in 2008 and Best Group Exhibition (Curated and main artist – Extraordinary Rendition) in 2011 as well as Individual Artist Fellowships (Nebraska Arts Council) in 2011, 2008, 2007 and 2006. In the Summer of 2012, he presented his work at the Sorbonne in Paris, France.
---
---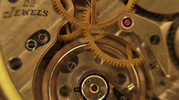 If I could tell you (2:23)
Poem: If I could tell you – W. H. Auden
In If I could tell you, time is personified and introduced to the reader as an unreliable character, through various poetical devices such as personification, repetition, and juxtaposed imagery. Time is this autonomous being that calls the shots for everyone, no matter how absurd the circumstances (weeping at clowns rather than laughing, stumbling to music rather than dancing). The speaker in the poem blames Time (with a capital "T") for unwanted changes in life, and he repeats the line because he observes that all changes, even those that are unintentional, come with Time.
Director: Josep Porcar Museros
Joseph Porcar Museros (Castellón de la Plana, 1973) is a Spanish poet. Graduate in information sciences, he has worked as a waiter, baker, journalist and designer. He is blog editor for Blogs, the first Catalan literature hiperbloc Literature on the net, winning best Website Award 2007 Letter about Catalan literature. His collection of poems Summers (Mezquita, 2008) "is the first collection of poems in Catalan made expressly to be read on a computer screen or an e-reader.
In 2008 he began to investigate possibilities of poetic recreation from videography, producing the series "Voices eyes" , a collection of video-poems (videolits). The video-poetry festivals, which have proliferated in recent years, have begun to take an interest in his work, like the FUSO Lisbon (Portugal) Poetry Film Festival in Athens (Greece) and the Cork Film Festival ( Ireland), with whom he has committed the screening of "Lady Lazarus" (Sylvia Plath), "The Chimney Sweeper" (William Blake), "If I Could Tell You" (WH Auden), respectively.
---
---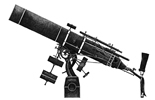 Illustration (1:53)
Poem: The Finest Occupation – Temujin Doran
Illustration is a short film about Illustration, which is based on a poem that Temujin wrote in his last year of art school, needless to say; studying illustration. It concerns a fictitious congratulatory letter written by a proud tutor to a recent graduate.
Director: Temujin Doran
Temujin Doran is an illustrator and filmmaker based in London. He graduated from Falmouth College of Arts in 2008. His drawing work is stylistically detailed, often displaying a penchant for historical subjects and nonsense, whilst his film work pretty varied. He also works as a 35mm projectionist in an old single-screen cinema in Islington.
---
---

Infrastructure (3:45)
Poem: Infrastructure – Stephen Doyle
Infrastructure is a stop-frame animation on one 8 1/2×11 sheet of paper, the history of civilization in 3 minutes and 44 seconds in the form of a concrete poem.
Director: Stephen Doyle
Stephen Doyle, creative director of Doyle Partners, is the winner of the National Design Award for Communication for 2010. He lectures frequently here and abroad, talking about where ideas come from…and where they go. Previously at M&Co., Rolling Stone and Esquire, he's a member of AIGA, and was elected to the Alliance Graphique Internationale in 1995. Stephen teaches in the graduate program at The School of Visual Arts and has taught at Yale, The Cooper Union and NYU. He lives in Greenwich Village with his wife and two children.
---
---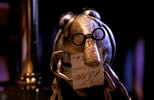 Insect Poetry (6:22)
Poems: Insect Poetry – Meme Marie Meyers
Insect Poetry – Tucked quietly away in the corner of a writer's study, The Insect Literary Society has convened this night to share new poems written by a few of its members – Moth, Firefly, Daddy Longlegs, and Dragonfly. The scholarly Book Weevil presides, commenting generally on the beauty and delicious flavor of the written word. He introduces the insect-poets who, one by one, read their works. The poems range in tone from the dreamy to the earthy and amusing, and the subject matter is the stuff that insects' lives are made of – metamorphosis, anatomy, danger, nature, beauty, and love. This 6-minute, visually rich film is an homage to poetry and the related arts of calligraphy and bookbinding. The poems were written by Marie Meme Meyers, of Portland. Oregon.
Director: Marilyn Zornado
Keenly interested in the independent animation community, Marilyn co-founded the NW branch of ASIFA with Joanna Priestley in 1990, and served as secretary-general and president. Marilyn attends at least one international animation festival a year and present the "Peel of Laughter," for humor in animation in honor of the late impresario, Mike Gribble of the Spike & Mike Festival of Animation. This award is given alternately in Ottawa and Annecy. And with pal Libby Simon, Marilyn co-hosts a party annually in honor of the Academy Award nominees for Best Animated Short Film each year. Marilyn has a BA in graphic design and post-bachelor studies in calligraphy and related book arts. She teaches in the Media Arts and Animation Department at the Art Institute of Portland and in the Book Arts Department at the Oregon College of Arts and Crafts.
---
---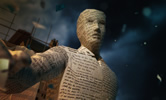 Invisible Cities (2:10)
Poem: Le Città Invisibili – Italo Calvino
Invisible Cities is about the fantasy journey of Marco polo (from Calvino's novel) to the never-finished city of Tecla where he asks "Why is Thekla's construction taking such a long time?" and the inhabitants continue hoisting sacks, lowering leaded strings, moving long brushes up and down, as they answer "So that it's destruction cannot begin."
Director: Mario Brioschi
Mario Brioschi was born in Sesto San Giovanni, studied the classics and graduated with a design degree. He dabbled in various paths but when he discovered Visual Effects, he realized: This is it! As a result, he is now quite unremorsefully a workaholic VFX artist. (Although lazing about also has its perks) He loves beautiful women, a tasty Fiorentina, and the Chianti. The latter is one of the miracles that fuels his belief in God. Ask what he reads – Flannery O'Connor, Tolkien, Cormac McCarthy, John Fante – and gain a better understanding of him than a thousand descriptions such as this.
---
---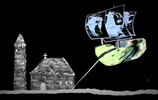 Lightenings viii Interpretation (1:07)
Poem: Lightenings viii – Seamus Heaney
Lightenings viii Interpretation – This animation for Heaney's poem "Lightenings viii" was commisioned as the title sequence for the RTE One Arts Lives documentary on the poet.
Director: Eoghan Kidney
Eoghan Kidney is a director known for his work in videos for acts such as Caribou, Underworld, Fight Like Apes, Delorentos, Madonna and Girls Aloud. He has also made two award winning short films "Stars" and "We, The Masses", the latter with well known American artist Robyn O'Neil.
---
---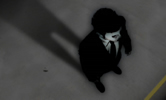 London (3:21)
Poem: London – William Blake
London – The film is a modern interpretation of William Blake's "London" a poem as relevant today as it was 200 years ago. Each line of the poem inspires a futuristic yet gritty parallel of Blake's London. The film endeavors to visualize how Blake may have envisioned the London of our times and by doing so draws upon uncanny and un-nerving similarities.
Director: Alex Robinson
Alex is an animation Director based in London. He graduated from Kingston University with a BA (hons) in Illustration / Animation. He has exhibited work at D&AD New Blood, London Sinfonietta and was also included in One Dot Zero Adventures in Motion 2008, Encounters 2009 with his film "London" which was screened at South Banks' BFI, plus a number of other festivals and venues around the world. Alex has directed and designed innovative moving image work across the broad spectrum of both commercial and non-commercial strands of visual arts.
---
---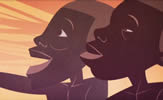 Los Nadie (1:41)
Poem: Los Nadie (The Nobodies) – Eduardo Galeano
Los Nadie is an animation against mercenaries in Africa, made for the NGO: África Directo (a humanitarian aid group).
Director: Carlos Salgado
Carlos Salgado (Madrid, 1980), began his career in the world of comics self-publishing, then entered the audiovisual world with USER T38, multidisciplinary studio and has been part of it for more than five years. Since then he has worked in both film and advertising as Storyboard illustrator, Concept Artist, Graphic Designer, and director of animated pieces. As an artist he has worked with directors such as Guillermo del Toro, Juan Carlos Fresnadillo, Mateo Gil, Gabe Ibañez, Gonzalo Lopez Gallego … And as director he has made Opening Credits sequences (No lo llames amor…llámalo X, 2011), animated sequences for films (Verbo, 2011) and commercials (Los Nadie, for NGOs Africa Directo, 2011), all within the field of animation.
His films include: LA GALLETA (Short Film, 2007); ULTIMÁTUM A LA SIERRA (Short Film, 2008); VERBO (Animated sequence director for the film directed by Eduardo Chapero Jackson, 2011); NO LO LLAMES AMOR… LLÁMALO X (Opening Credits for the film directed by Oriol Capell, 2011); and LOS NADIE (Advertising for NGO África Directo, 2011).
---
---

Mother to Son (2:01)
Poem: Mother to Son – Langston Hughes
Mother to Son – A short film with a visual and typographical representation of the Langston Hughes poem.
Director: Shaun Harrison
Shaun Harrison is a Senior Designer at NBC Universal, Inc. He is a Broadcast Designer living in the New York area designing and animating projects for companies like MTV, NBC, ABC, HBO, etc.
---
---

Poem (1:25)
Poem: Poem – Matthias Zentner
Poem reflects a journey through daydreams, nightmares and passionate escapes – where nothing is real, and extraordinary is ordinary. It´s transporting the viewer to an imaginary place where stories and imagination ignite. Stories come alive as they are passed from person to person and from generation to generation. It was shot in just 2 days in Kiew/Ukraine. In very complex post-production (mostly flame & 3d) the real-film-shoot was combined with vfx/animation elements.
Director: Matthias Zentner
Matthias Zentner began his career as a writer and photographer for travel magazines and then as an editor and graphic designer for diverse TV and cable channels in Germany. In 1995, co-founded Velvet , and developed it from a design studio into a internationally recognized studio of motion design, broadcast design, art, events and installation concepts. Zentner has worked all over the world and won numerous awards for his unique style of TV commercials.
---
---

Room Inside (3:18)
Poem: Room Inside – Philip Gross
Room Inside – A visual interpretation of the poem 'Room Inside' written by Philip Gross. The project is part of National Poetry Day (UK) and has been a collaboration between Fox Create and Broadway Media Centre Nottingham. The project has been supported by the Arts Council England.
Director: Owen Davies
Owen Davies is an experienced freelance filmmaker and editor, certified in Final Cut Pro. Working across different genres and styles, his work has been screened at festivals around the world. He has worked on feature films and broadcast TV with directors including Michael Winterbottom and Kenny Glenaan. He also works for Broadway Media Centre in Nottingham as Head of Production. He manages film production and education projects, working with lots of young people, charities and community groups.
---
---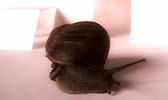 Snail (2:24)
Poem: Snail – Elizabeth Bishop
Snail – A video poem made about snails
Director: Lieven Pauwels
Lieven Pauwels is a filmmaker from Belgium.
---
---

Sonnet 130 (1:06)
Poem: Sonnet 130 – William Shakespeare
Sonnet 130 – This performance by Stephen Fry is from THE SONNETS BY WILLIAM SHAKESPEARE for iPad, described by the Sunday Times as 'an extraordinary achievement, that brings the sonnets bracingly to life and definitively sets the bar for the future of digital reading.'
Director: Touch Press
Shakespeare's Sonnets are now available to purchase for iPad from thesonnets.tv , also available on DVD. The Sonnets by William Shakespeare allows you to enjoy, explore and understand these immortal works of literature as never before. All 154 poems are performed to camera by an all-star cast including Sir Patrick Stewart, Kim Cattrall, Stephen Fry and David Tennant. The text highlights line by line as each sonnet is performed.
Books are one of the defining inventions of the civilisation — and today they are poised for a revolution. Touch Press aims to create a new kind of book that makes use of emerging technology to redefine the book, reinvent publishing, and forever transform the act of reading.
---
---

Spil (1:16)
Poem: Spil – Krijn Peter Hesselink
Spil – A poem questioning whether everything revolves around the girl or whether things should be turned around for once. When the filmmakers planned to orbit around a handdrawn image of the author, they did not fully realize that this would entail days of scribbling the same figure over and over again with pen on paper, each time from a slightly different angle. When they finally managed to digitize the result and write a piece of code to actually fly around this 2D hand drawn figure their hard work paid off. They set free their ink drawings and gave them an extra dimension. They later dabbled around with water colours and created the blue and yellow backdrops.
Directors: Menno Endt and Theun Hendrikx
Crooked Line is a motion graphics and animation studio in the heart of Amsterdam, founded in 2005 by Menno Endt and Theun Hendrikx. They are two self-taught motion designers with a shared a passion for turning great ideas into moving images. Menno and Theun operate as a directors duo and tackle everything from concept to execution. Menno has had previous experience designing posters and flyers for various parties and decided he wanted to make his designs move. Theun has worked in New York at studio powerhouses like Digital Kitchen and The Mill.
---
---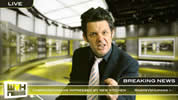 The Danger's in the City (3:03)
Poem: The Danger's in the City – Wasps Vs Humans
The Danger's in the City is produced and directed by Zombie Productions and performed by performance poet Wasps Vs Humans. The poem was written about the loneliness of the inner city "They'll carry the lonely out with pegs on their noses" The poet takes the part of a newsreader, delivering the words as images of city life flash up in front of us.
Wasps Vs Humans debuted as a performance poet at the Cork Mid Summer's Festival in 2009 and has since gone on to support some of Ireland's & The UK's well regarded performers and lyrical geniuses from the likes of John Cooper Clarke to Christy Moore, The Fall, Scoobius Pip, Whipping Boy to Jinx Lennon.
Director: Zombie Productions
Zombie is a multimedia studio based in Cork City, Ireland. Zombie prides itself on its unconventional approach to all things visual, working in both print and screen.
---
---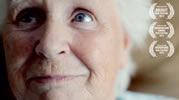 The Gardener (5:34)
Poem: The Gardener – Stephen James Smith
The Gardener – A cathartic and honest non fiction piece about a struggling relationship.
"They mess you up, your mum and dad, they may not mean to but they do …" – this personal story reveals the universality of our paternal relationships, warts and all, but in doing so casts a light on the beauty.
Director: Simon Daniels
Simon has made several short films and documentaries and has had his work screen nationally and internationally. He has also won several awards for his music video work. Simon set up his own post-production company 'Design for Life' in 2003, which has gone from strength to strength. "Having a post-house means you get all types of requests and problems to solve. The one thing it has taught me is, find the truth of it and you won't go wrong".
"For me directing is about storytelling. What's the truth of this, and how can I communicate that?"
---
---

The Laughing Heart (1:05)
Poem: The Laughing Heart – Charles Bukowski
The Laughing Heart is a kinetic typography art project, taking poet and writer Charles Bukowski's poem The Laughing Heart as read by singer Tom Waits and setting the words in motion, bringing the poem to life.
Director: Travis Carr
Travis Carr is an independent writer and director. A citizen of the United States, he is originally from Maryland, and now lives in New York City working in television and media while finding time for his own projects in his spare time.
---
---

The Magic Seeds (0:55)
Poem: The Magic Seeds – James Reeves
The Magic Seeds – One glorious day in 2011 the filmmakers commissioned the very talented Yuki Nishimura to illustrate a wall-wide mural for the studio wall. The mural is based on a poem called 'The Magic Seeds' by James Reeves and it tells an innocent tale about the growth of some magic seeds. Once the mural was complete we animated this ident, which plays out the poem.
Director: Seed Animation Studio
Seed Animation Studio is an award winning, design led animation production company with a focus on distinctive character animation. Based in London, Seed Animation Studio specialises in creating stylised animation from concept to delivery for TV, film and across all digital media.
---
---

The Moment (1:14)
Poem: The Moment – Margaret Atwood
The Moment – A dance interpretation by Yaniv Cohen of Margaret Atwood's poem.
Director: Yaniv Cohen
Yaniv Cohen is a unique danceartist with his own special voice and artistic identity involving dance, choreography, photography and graphic design. He has been dancing at Carte Blanche the past 7 years. Yaniv has also worked with many reknowned choreographers from around the world such as Yasmeen Godder, Ohad Naharin, Javier De Frotus, Sharon Eyal, Ina Christel Johannessen, Alan Øyen, Club Guy and Roni and more. As a choreographer Yaniv has created several short works and also a full length site specific multimedia work. This winter he will create a new dance piece for Carte Blanche.
---
---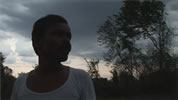 This Concave Path (9:41)
Poetry: Vasant Abaji Dahake
This Concave Path – This short documentary is an unorthodox reflection on the ongoing severe agrarian crisis in India. Farming has become a perpetual cycle of debt and desperation for millions of farmers. A farmer suicide is reported every 30 minutes. A vast majority of them are cotton farmers. Here, the quiet powerful words of an acclaimed Indian poet embody the desperation of a cotton farmer caught in this crisis.
Director: Pranjali Bhave
Pranjali Bhave is an Indian filmmaker based in the west of Ireland
---
---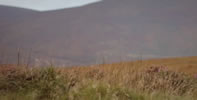 Thrift (2:44)
Poem: Thrift – Tony Curtis
Thrift – Wanting to show the metaphors used throughout the poem, the filmmaker decided that he would focus through the audio, mixing natural sounds with imagery. He composed the music for the film as he wanted it to sync well with the visuals.
Director: Conor Whelan
Conor Whelan is a recent Visual Communication graduate from the National College of Art and Design and enjoys working in film and motion graphics. Originally from Dublin, he is currently based in Amsterdam and hopes to eventually run his own design agency in future.
---
---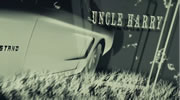 Uncle Harry´s Tombstone (2:20)
Poem: Uncle Harry´s Tombstone – John P. Tuschen
Uncle Harry´s Tombstone is a kinetic typography video poem based on a recording of a reading of the poem by the late poet John P. Tuschen, the filmmaker's father. The recording was made more than 10 years ago, while he was poet Laureate of Madison, Wisconsin, U.S.A.
Director: Jordan T. Caylor
Jordan T. Caylor was born in Madison, Wisconsin, USA, the son of a Methodist minister mother and poet father. He began making videos at the age of 14 when he received his first camera. He currently refers to himself as a "Creative Professional in media production" as he has filled the shoes of director, cinematographer, editor, VFX-er, sound/music designer, and writer although he specializes in post and motion graphics. Working in both the United States and Europe, he is currently teamed up with a production company in Cádiz, Spain where he resides with his awesome wife. Among numerous spots, motion logos, abstractions and experiments, 4 shorts stand out: "Uncle Harry´s Tombstone" – 2012; "Both" – 2011; "Triptych of Kisses" – 2009; and "3 Flicker Poems" – 2007.
---
---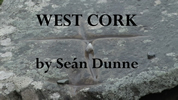 West Cork (4:29)
Poem: West Cork – Seán Dunne
West Cork is a poem set at the Early Christian monastic site and pilgrimage station of Ballyvourney, County Cork. The poem is in three parts – "Saint's Bed", "Rag Tree" "Holy Well". A potent expression of respect for a cosmological form of public worship which is still practiced in Ireland to this day.
Director: Carles Casasin
West Cork was filmed and edtied by Carles Casasin, an animation film maker. Voice and original soundtrack by Mick O'Riordan. Produced by Tony Kirby.
---
---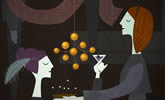 When at a Certain Party in NYC (2:01)
Poem: When at a Certain Party in NYC – Erin Belieu
When at a Certain Party in NYC utilizes a flat illustrated style with plenty of movement to add life to a 2D world. Transitioning through different scenes of New York, the piece follows the journey of the female protagonist through colorful illustrations, punctuated by the dry sarcastic tone of the male voiceover.
Director: Amy Schmitt
Amy Schmitt has been illustrating and animating for over ten years. After graduating from Rochester Institute of Technology, she worked as a freelance illustrator, designer and animator in New York, Chicago and Minneapolis. She is currently a creative director at motion504 in Minneapolis, Minnesota where she works on spots for TV and the web. Amy's influences include artists Edward Hopper and the Bay Area Figurative Movement artists, Richard Diebenkorn and Nathan Oliveira. She also draws inspiration from several animators and illustrators currently working in the field. Moving forward, Amy is excited to continue to bring together her illustrative style and animation techniques to create short films.
---
---

WORDS IN MOTION (0:24)
Poem: come commuters count costs – Francesca Beard
WORDS IN MOTION – Smile for London invited London's budding and established poets to uplift and inspire commuters during the bleakest month of the year with poems or prose of up to 40 words.
BCM worked on a poem by Francesca Beard to create this fast paced visual piece.
Director: Ben Collier-Marsh
Ben Collier-Marsh, born in the West Country, currently works as Creative Director of Radiant Studios. BCM is a director, designer and animator based in London. He prides himself on the quality of his award winning commercial work. He uses the expressive medium of experimental short animation as a way to keep up to date with techniques allowing himself complete creative freedom. When not creating he can be found in downward dog, covered in flower in the kitchen or pounding the tarmac. Follow Ben on twitter – @bencolliermarsh
---
---