Review: Festival Literário da Madeira
(March 13th-18th 2018) – Madeira, Portugal
hosted by Associação Eca
---
[L-R] Paul Casey, Rosie O'Regan, Sue Cosgrave, Michael O'Callaghan, Stanley Notte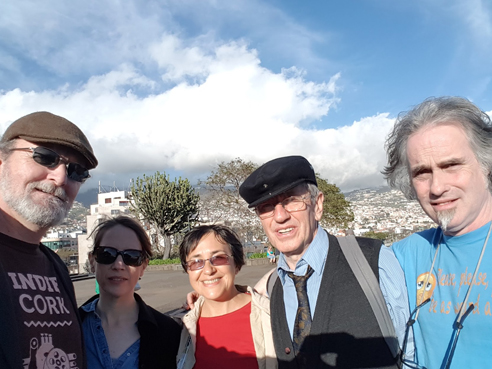 In March 2018, Ó Bhéal poets Paul Casey, Rosie O'Regan, Sue Cosgrave, Michael O'Callaghan and Stanley Notte flew to Madeira (via Dublin and Lisbon) for a week, to take part in
Festival Literário da Madeira
, for the first ECIC exchange held with Ó Bhéal's four European literary festival partners.
Here follows a collective review with photos from the Cork contingency: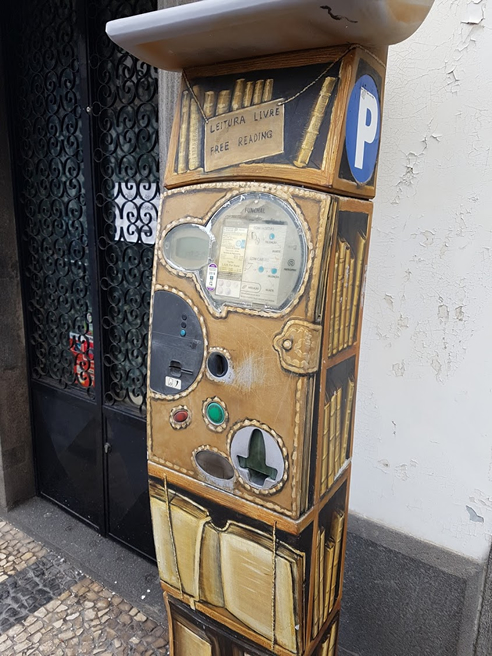 ---
---
Stanley Notte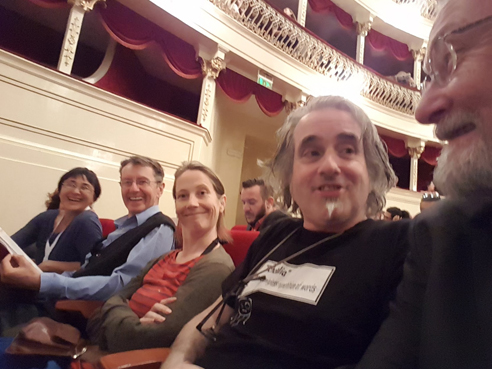 It was a great experience to interact with other festival organisers in Madeira. The cultural interaction, and the learning I took from it, will stay with me for sure. I really enjoyed spending time with the other representatives, and exploring the island with our group, and on my own.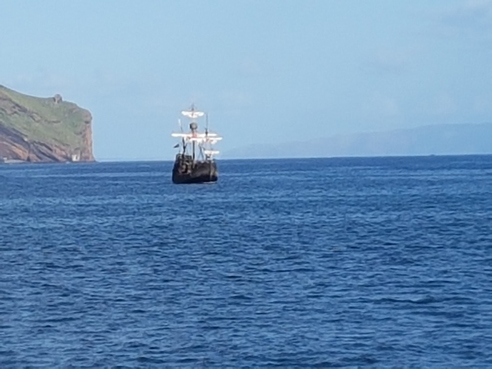 As I speak only english, attending the Official Festival Events was challenging at times, but I must also say l thoroughly enjoyed hearing the music of the local language, and I think it was best the festival decided to stick with that, rather than adopting English in order to facilitate visitors.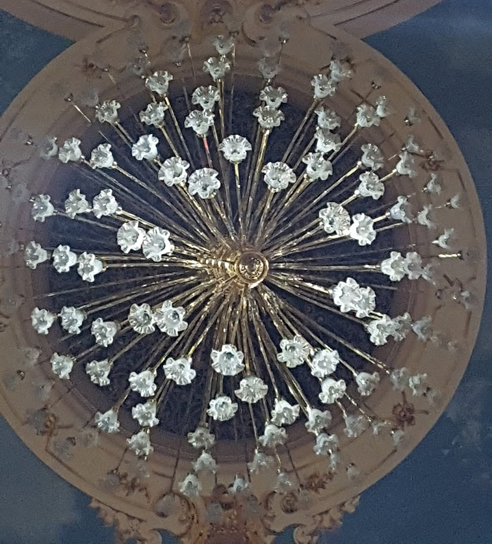 One could make an argument for translators at all events (and I'm sure some will) but I would not see that as a necessity. In fact staying with native language forces us to learn a little of another language, which I think is a good thing.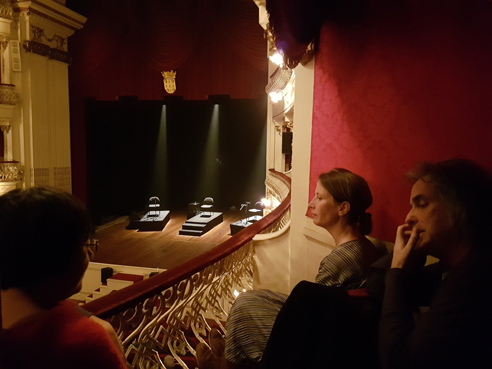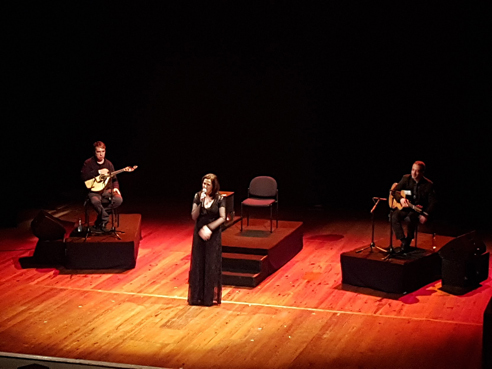 We attended a beautiful concert on the Friday night, and that – along with a solo trip on the Santa Maria earlier that day – was a highlight for me. We were seated in a beautiful spot, and to experience a local cultural event in such a gorgeous venue was fantastic. It also gave me a well rounded view of the venue as we had toured the behind the scenes areas earlier in the week.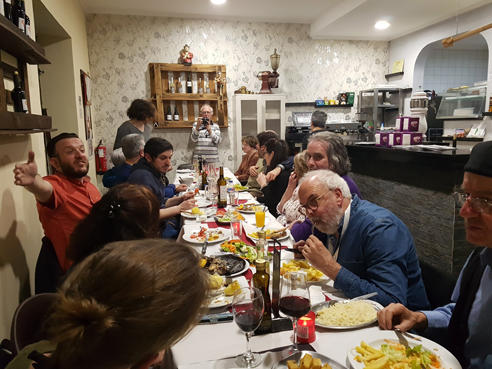 The communal dinner on Thursday night was an excellent experience too. Initially I thought it was a shame we were not all seated together. But on reflection it wasn't a huge deal, as with such a large group one cannot speak to everyone, even if seated at one large table.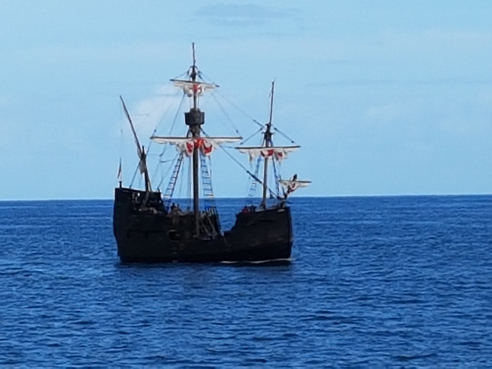 I know some who had travelled felt there could have been more arranged for us to do, but – as I like to follow my nose when in new places – I was quite happy to be left to my own devices when exploring the island.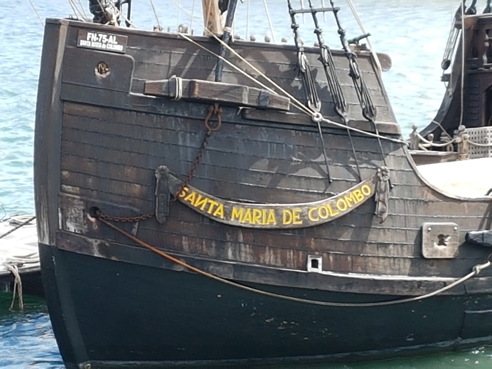 Our travel and accommodation arrangements were excellent, as were the local facilities on offer. I did find the festival organisers appeared under pressure to spend time with the visiting festival reps, which I put down to them being short staffed (there were only two of them). This was frustrating at times, but in the end was a small matter in the overall experience, and one we can all learn from. In fact I would say the one recommendation I would have for our own organisation when hosting the other festivals later this year is that, manpower allowing, we would allocate a liaison officer to EACH of the visiting groups.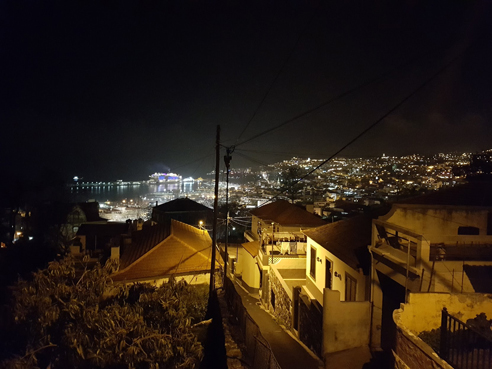 So overall a really good experience, one I shall cherish, and know the younger members of Ó Bhéal travelling to other festivals will really appreciate and gain from. I certainly would have loved an opportunity to have experienced diverse cultures and artistic practices in such a setting when I was a younger man.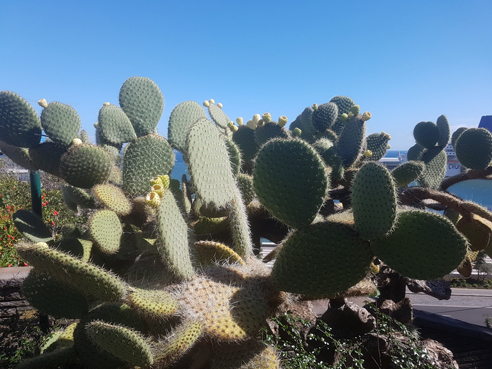 ---
---
Michael O'Callaghan
The group liaison workshops, part of Madieira Literary Festival 2018, offered a unique opportunity for cultural exchange and cross-fertilization between event administrators. This was an opportunity to explore and develop formats which could maximize the envisaged goals/outcomes for participants at future events.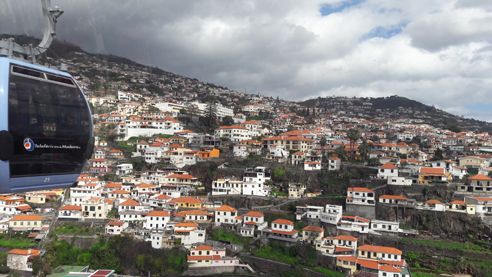 The workshops were run alongside the impressive 'Role of Journalism' debates/presentations in the main auditorium, inviting comparison, as both poetry and journalism seek relevance, each demands the ongoing re-discovery of ones true personal perspective, one's unique voice, and comittment to print.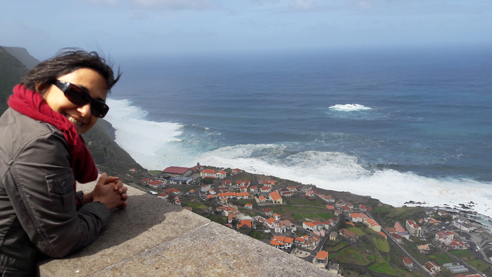 If the goal of providing such contexts – workshops, poetry films, open-mike sessions, competitions, readings and poetry festivals – is to encourage more individuals from the wider community to 'find their voice', the effort will be worth the candle.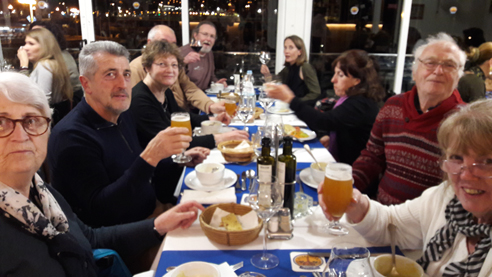 The common theme at Madeira was 'outreach'. Discussion and the exchange of ideas was, in my view, hampered by lack of group facilitation, a failure to explore and to to collectively envision potential outcomes and to share/articulate these. The lack of a translator (esp. French/English) also hampered progress.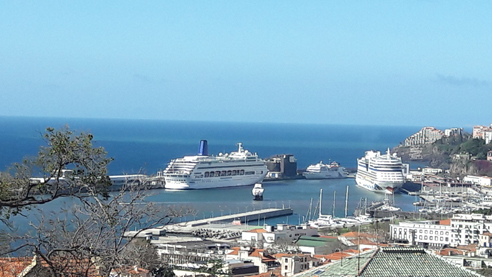 Having experienced the applied technique know as 'World cafe' (group and community workshop hosting) in which everyone present was able to share and contribute to a common vision of what was achievable/desirable, I think a similar approach could be usefully employed, although the language challenge remains.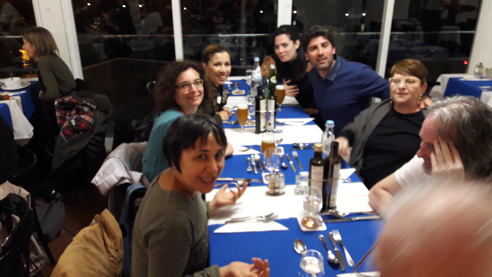 Through such organized participation, many issues are raised and addressed by utilizing collective group wisdom. Rather than by assumption, or by dictate, everyone's life experience is called upon in formulating the best way forward, and a motivational dynamic and common goal can is formulated.
There may be other 'World cafe style' approaches I am not aware of, that similarly foster a sense of pride in participation, that help define common ground, that uncover different assumptions which can undermine progress, that ensure all participants are reading from the same 'hymn sheet' and that inspire a sense of common purpose.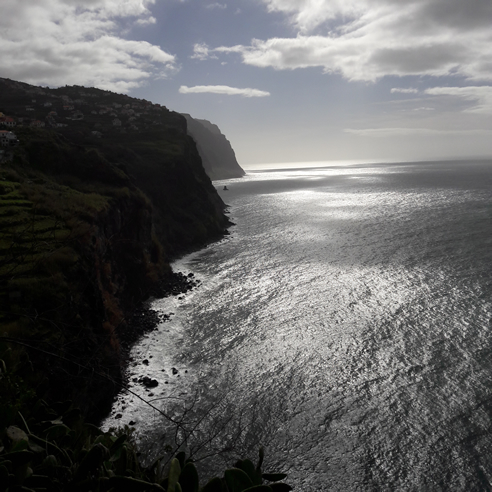 ---
---
Sue Cosgrave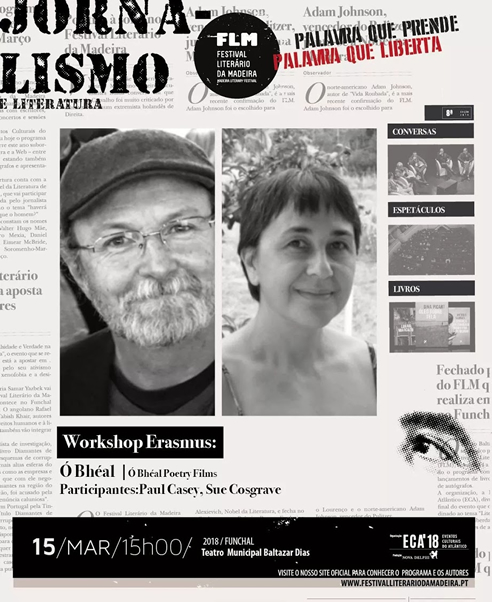 In March this year, we took part in the Festival Literário da Madeira, Associação Eca, Eventos Culturais do Atlântico in Funchal, Portugal.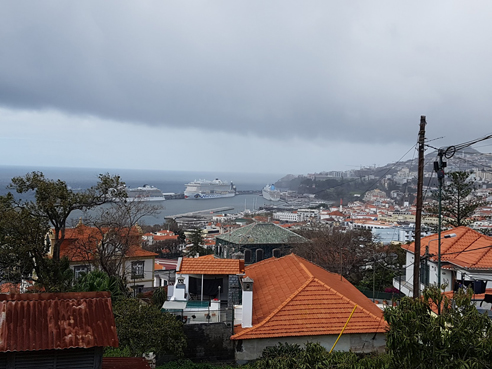 As this was the first meeting point for the Erasmus partners, there was, perhaps understandably, something of a learning curve on how to coordinate such a gathering to maximize the full learning potential for all concerned.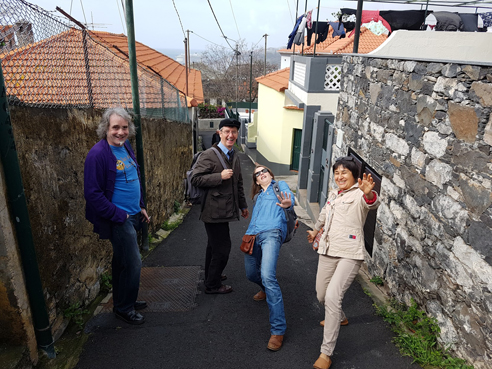 The gathering had many benefits. It was interesting to find out how each partner developed their annual event, participation and social inclusion, funding etc.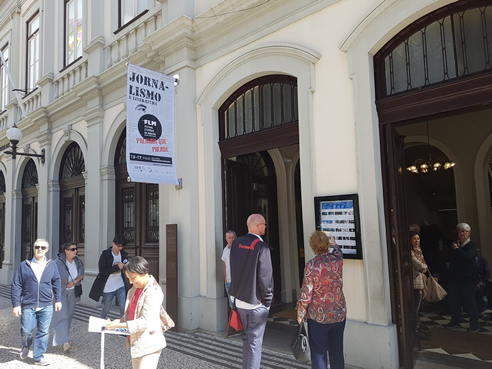 However, the interaction between partners was somewhat limited by several factors:
The interaction with our Portuguese partners was hampered by their need to focus on the running of the festival. Perhaps it is worth considering rescheduling the gathering of partners to cover dates more towards the end of the festival, or, where possible, assigning a volunteer dedicated to the visitors with a lesser administrative burden who can satisfy Erasmus teams' need for information.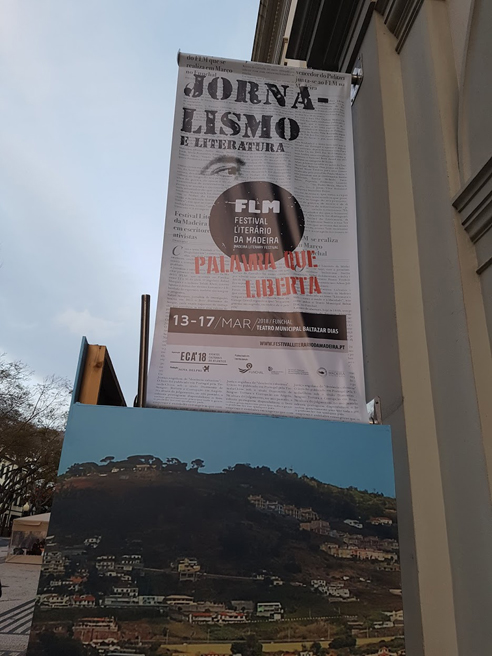 Language was another, albeit a lesser barrier. Some of our partners included members who were monoglots. It was still possible to communicate as the gathering included a few multi-linguists but it was not always possible to assist with translation.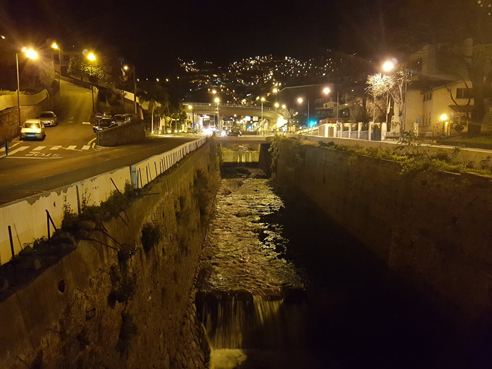 We could have benefited from more informal gatherings to exchange ideas and information. These were limited as the teams had to source their own accommodation in different parts of Funchal. The evening meals organized by our hosts were above our budgets further limiting interaction.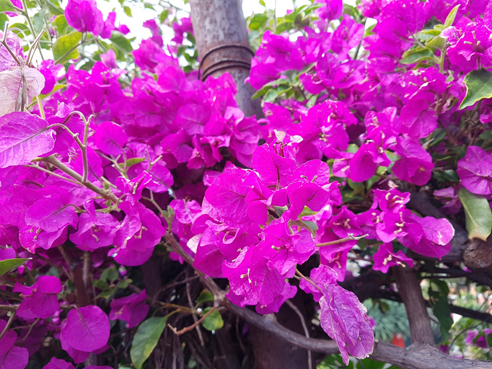 The festival programme was impressive, and the live translation especially so. However, it took a while to organize translation earphones for the Erasmus teams which was somewhat disappointing.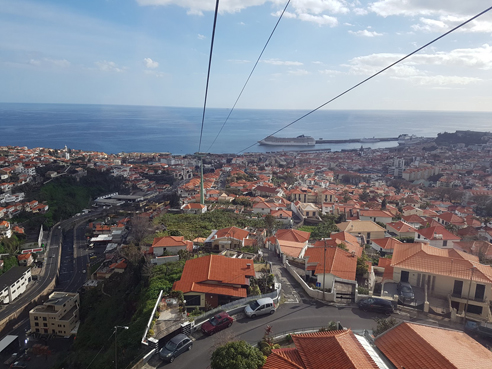 The different partner presentations were of great value in giving us some insight into each festival's programming and/or organization. Of most value to me was Daria Limatola's presentation (Associazione Duna di Sale, Salerno, Italy) as it focused on the organizational aspects as well as giving an excellent insight into how they managed to improve attendance and social inclusion. Fundación Uxío Novoneyra's presentation was excellent for the quality of the material presented in interview format.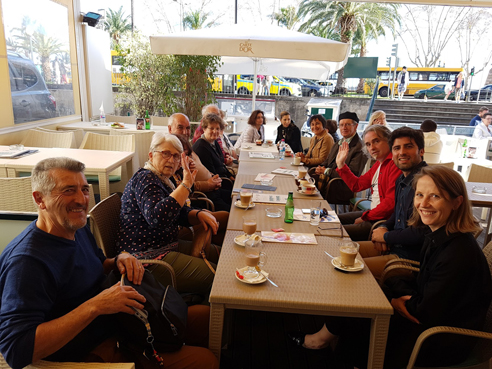 I hope that in the future our Madeira/Portugal partners would have the capacity to include outreach support for groups in mainland Portugal who wish to organize cultural events under the Erasmus umbrella.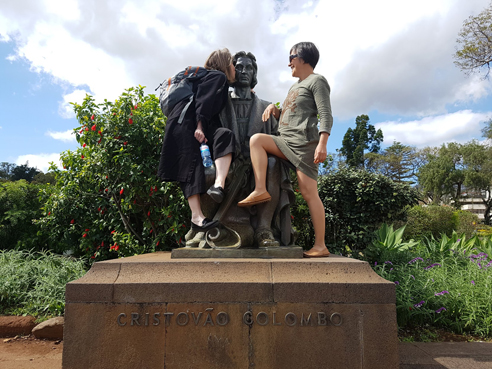 ---
---
Rosie O'Regan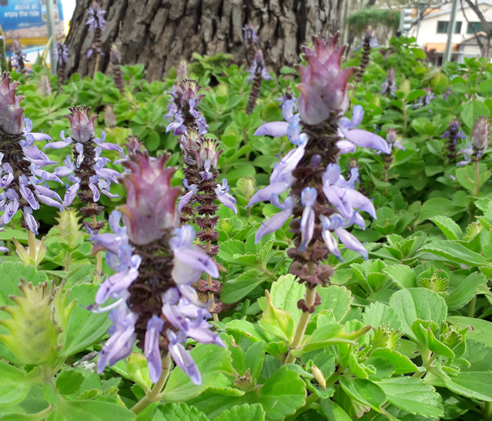 I arrived with my companions in Madeira from Ireland after a long journey, very happy to feel the warmer climate, having left behind a winter that was showing no signs of Spring in March, the snow still falling in pockets.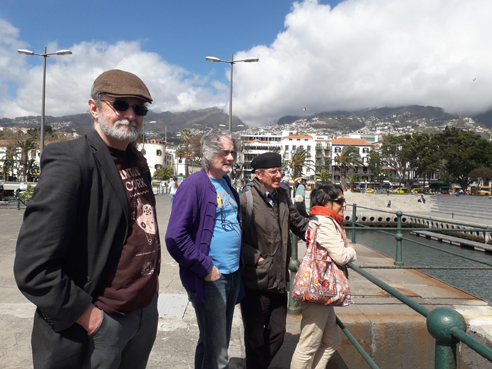 It was late and we were quite tired from travel so it was a real comfort to be met at the airport and chauffeured to a lovely house by João, the house owner whose hospitality will be remembered. The home he has created for visitors was perfect for our stay, nestled in off a very narrow characteristic road it was spacious, equipped, clean, bright and had a beautiful view from the terrace. With just a fifteen, twenty minute stroll to the festival and all down hill, everything was looking up.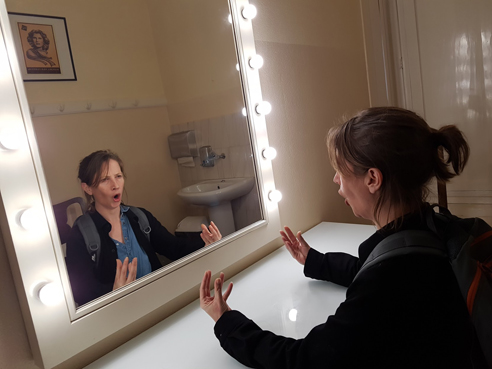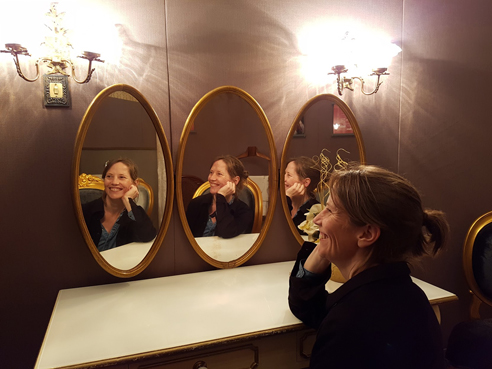 The week began gently with friendly, casual meetings over coffee, some european partners had not yet arrived and the festival was still gearing up to kick off. It was good to have some preliminary time, to exchange ideas and plans for the week ahead and of course, time to explore the area. Madeira is a beauty! The main venue of the festival, The Baltazar Dias Municipal Theatre was stunning, a smaller replica of La Scala in Italy, it lent a real grandeur to the events.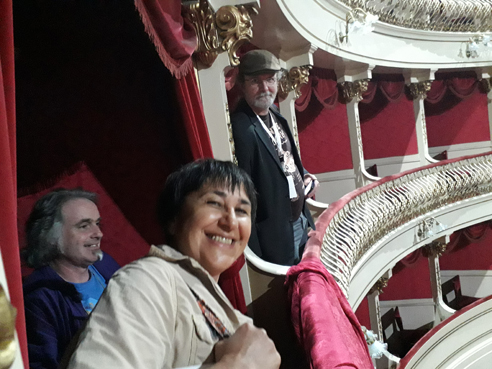 For the first of our European partnership exchanges, together we were a group of twenty or so, speaking five different languages. Most people had a good degree of english, but not everyone, so time was needed for translation. It was really great to be exposed to other languages, to have an opportunity to improve my ear for them.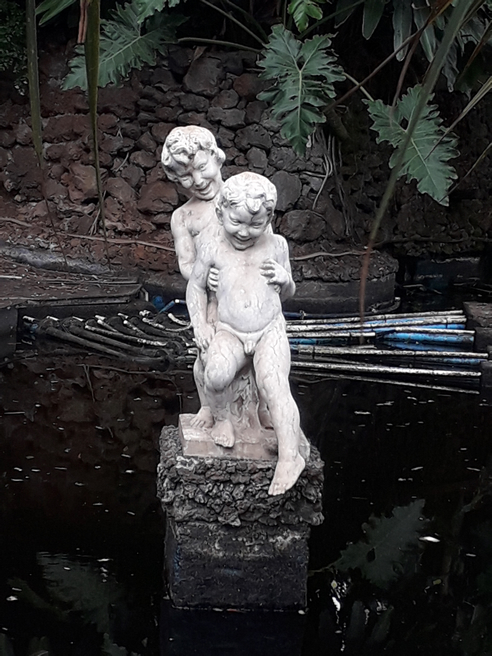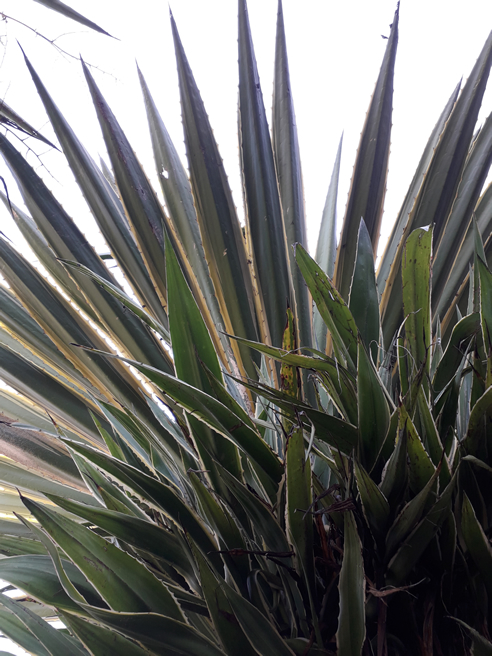 Naturally communication was a little difficult at times, some confusion was experienced. The launch of the festival was quite prestigious with dignitaries and a tv crew. There was that buzz of excitment with a slight undercurrent of panic that comes with organising such an event and we got a bit overlooked in proceedings. We were ushered into the venue thinking there would be an official welcome for the European partnership but the entire launch was conducted in Portuguese and we had not been made aware of the radio translation available. This was frustrating at the time, but in the scheme of things was just a glitch in what continued to be a very enjoyable week.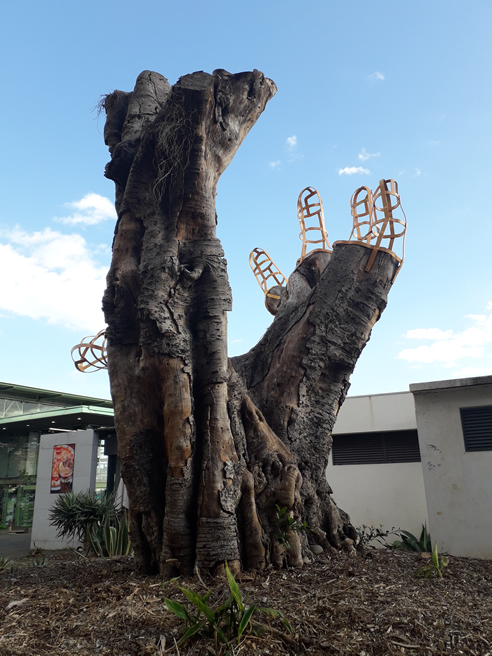 The partnership workshops were interesting, some more engaging than others and I did question the term workshop as the format for most was more a presentation followed by a Q&A. It was however, very good to experience the different presentations, to hear about the interests, challenges and approaches that other festivals have, and to be inspired by one another. I look forward to deepening these relationships, to engaging in creative exchange at future festivals.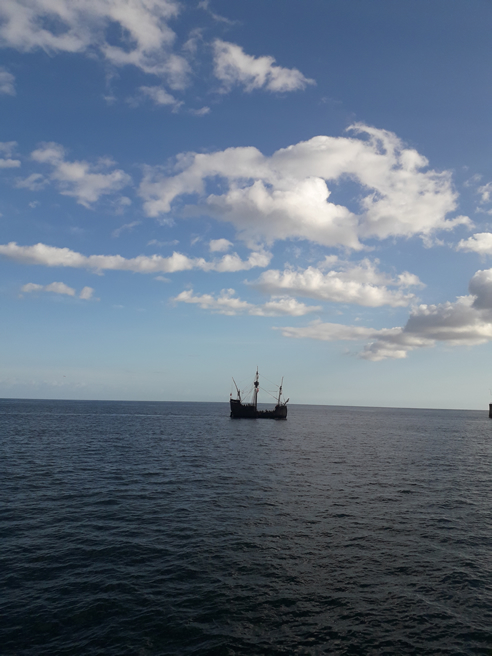 The island of Madeira was a delight to explore, an inviting backdrop to an engaging festival. The walk along the sea front, scaling the side of the island in a cable car, witnessing incredibly steep, terraced gardens from above, the impressive, sometimes odd sculptures dotted about, the replica of the Santa Maria, watching lizards and finding my house plants growing abundantly wild, all made for a very enriching experience. Being a vegetarian is always a bit tricky and menus were a little limiting in terms of choice but never disappointing. Towards the end of our visit we found Vegan Heart, a very delicious restaurant about ten minutes from the theatre. I'd happily work my way through their menu over the course of a week, should I return.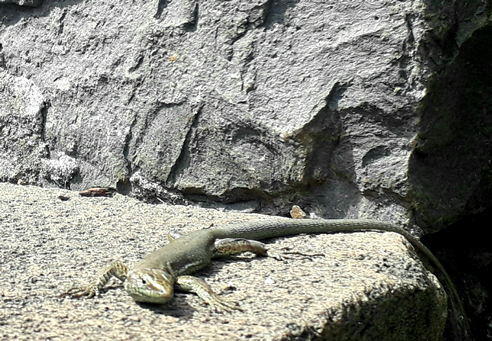 The festival program itself offered a fine selection of workshops, panel discussions and presentations by prominent authors. These were insightful and thought-provoking. It was also interesting to experience a festival of this scale, to witness what an impressive budget can afford; a world class venue, many high profile international authors and national media coverage. Although humbling to compare our budgets it was also refreshing to realise that each festival can learn from the other, that each festival has it's own charm. As festival representatives and artists we are in a unique and fortunate position to be able to exlpore our diverse approaches to promoting literature. It is a priviledge and I very much look forward to more interactions.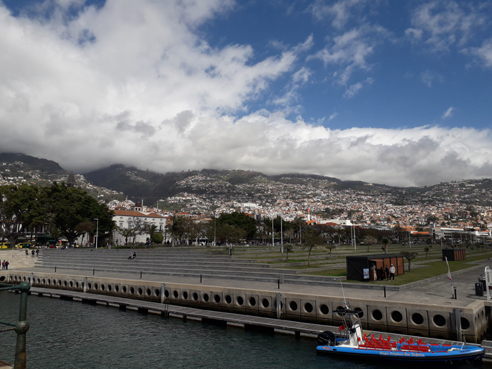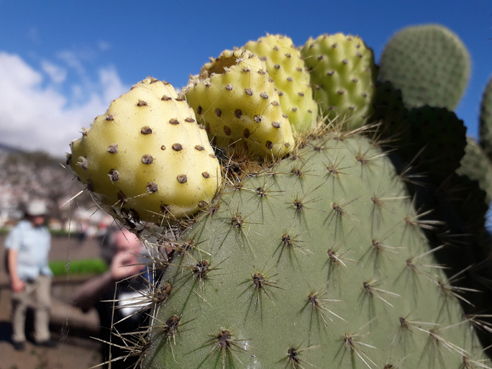 ---
---
Paul Casey
Overall the visit to Madeira was a positive start to our ECIC partnership exchange, despite the inevitable few teething problems. We managed to complete all our crucial steering meetings and interesting presentations were made by all the visiting partners. It was somewhat of a baptism of fire for our Portuguese partner, who of course had to concentrate on running their own festival, the most significant literary festival in Portugal! There was some struggle with translation and partner inclusion within the festival programme, but overall everyone involved learnt a great deal about what worked vs. what could have worked better, which of course is one the primary aims of the exchange.
You know you're in a different league when you have over a million euros worth of media coverage, advertising and promotional support. I was interviewed one day outside the festival for Madeira TV and at the restaurant later that evening was approached by a waiter, saying that I looked great on TV. A somewhat surreal experience, yet one which demonstrates just how much the media in Portugal respects the written and spoken word. They don't expect any financial payback, but intrinsically understand its cultural value. It reminded me of Manuel Vilariño's poetry films – also a Portuguese filmmaker, from Porto, over a thousand kms to the north of Madeira – films which all end with the bold, capitalised statement "POETRY MUST BE ON TV".
We're grateful to festival director Arcangela Savino and her assistant Rossella Lorusso for welcoming us to Festival Literário da Madeira, and we look forward to welcoming them to Cork at the Winter Warmer Festival in November.
---
---