April 18th, 2008 at 6:01 pm
Posted by pc in
Poetry Events and News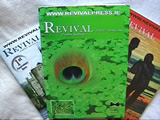 Revival Poetry Journal launched at the Whitehouse
9 April 2008
April 9th marked the launch of the 7th issue of Revival at The Whitehouse in Limerick, featuring readings from some of the contributors. Editor Teri Murray gave welcome and Galway poet Kevin Higgins introduced the collection, while John Johnston compèred in the abscence of Barney Shehan, who we hope to see back at the microphone soon.
It's not surprising that the Shannon's Whitehouse emanates one of the more popular Irish poetry journals. Revival features over forty contemporary poets from across the island and far beyond, and has become widely in demand thanks to the committed work of Teri Murray, Mark Whelan and Dominic Taylor. A great display of verse from a great venue.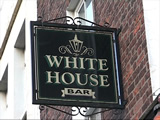 Submissions are being accepted for Revival issue 8 (July 2008), and guidelines can be found at http://revivalpoetrybook.blogspot.com
The Revival readings were followed by the launch of Kevin Higgins' latest collection, Time, Gentlemen Please

For videos from the evening, click here.
No comments yet.
RSS feed for comments on this post. TrackBack URI
Leave a comment
You must be logged in to post a comment.