Ó Bhéal Five Words International Poetry Competition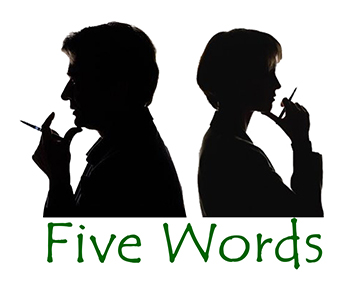 Winning Entries
announced on 1st March 2014



Our congratulations go to Don Nixon, winner of this inaugural five words competition for his poem, Fado in a Lisbon Bar. And congratulations to all the shortlisted entrants, and for highly commended contributions from
Afric McGlinchey and Janet Lees.

Shortlist

Old Maps and Books by Don Nixon (England)
Fado in a Lisbon Bar by Don Nixon (England) winner
Gipsy Girl by Eithne Reynolds (Ireland)
The Magician's Hat by Linda Mills (USA)
Matinée Idol by Richard Hawtree (Ireland)
Postcard by Joy Howard (England)
A boy of six thousand parts by Janet Lees (England) highly commended
Palimpsest by Janet Lees (England)
Frozen moment by Afric McGlinchey (Ireland) highly commended
Life on Mars by Colm Scully (Ireland)
The Choice by Tom Dredge (Ireland)
At the Banquet by Máire Wren (Ireland)

Judges: Cal Doyle and Paul Casey

These poems will appear in Five Words vol VII, to be launched at Ó Bhéal on Monday the 14th of April, along with an award presentation and readings from available contributors.
Overview
Entries for the second Five Words Competition will be open from

April 15th, 2014.
Each Tuesday before midday (GMT), from the 15th of April 2014, five words will be posted on this competition page. Entrants will have one week to compose and submit poems that must include all five words given for that week.
At noon the following Tuesday, these words will no longer be eligible, and replaced with five new words. The competition will run for a total of forty weeks, until the last week of January 2015.
Prize
A prize of 500 euro will be awarded to one winner, and if available, then invited to read at Ó Bhéal's eighth anniversary event, on Monday 13th of April, 2015 (an additional travel fee of 100 euro plus B&B accommodation will be provided for this). The shortlisted poems and winning entry will also be published in Five Words Vol VIII – the next annual anthology of five word poems, launched at the same event.
A panel of poets from the Ó Bhéal board will adjudicate, and a shortlist of twelve poems including the overall winner will be announced during the first week of March, 2015.
The five words offered each week for 2014-15 are sourced from the audiences of the second year of fifty Five Word Challenges (held each Monday evening during 2008-9 at Ó Bhéal – with a selection of extra words added due to deletion of duplicates, etc). They are then randomly selected from this list.
Submission Guidelines
Once complete, your poem should be emailed to

attached in a word document, together with your full name and contact details (phone number and email address).

or by post (postmarked by Tuesday at latest) to:

Ó Bhéal Five Words Poetry Competition
c/o: The Long Valley
Winthrop St
Cork
Ireland
Best of Luck!
For postal entries, names and contact details should be on a separate page to the poem. As usual practice, all poems received are logged and numbered by an allocated filter programmer so that judges do not see the names of the entrants. Entries should not be sent via the five words submissions email link on the home page, which is for non-competition entries, written and performed live during each Monday evening event – from words offered up in random by the audience.
---